June 6, 2022
Guide to Designing Minimalist Homes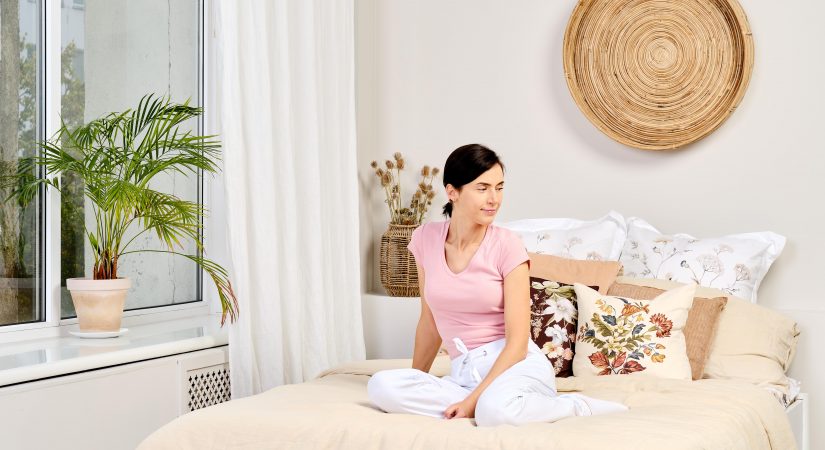 In a busy and hectic day-to-day life, more and more Filipinos are now shifting their homes into minimalist ones. Some do this to get a peaceful and relaxed atmosphere at home while others find minimalist homes easy to clean because it is spacious and uncluttered and some find it trendy.
WHAT IS A MINIMALIST DESIGN
The concept behind minimalism requires removing things down to their most basic form. Minimalism can be applied to anything including lifestyles, planning, way of thinking, and interior design.
Minimalist interior design is similar to modern interior design and its interior requires applying simple essentials to build a manageable and uncluttered area.
Minimalist interior design is characterized by its simplicity in form and function, clean lines, a monochromatic palette color, and an open floor plan with many lights, functional furniture, and essential equipment.
ELEMENTS OF MINIMALIST DESIGN
SIMPLICITY
Minimalist interior design has no extravagant decoration and ornament. Rather, it has a harmonious blend of equipment, furniture, light, and color that radiates a sense of ease, relaxation, and peace.
CLEAN LINES
Furniture and accessories that provide functionality and practicality are the key parts of minimalist design. Highly patterned furnishings and accessories or very intricate decoration are not a part of minimalist design. Minimalist design focuses on the purity and simplicity of the shape and form.
MONOCHROMATIC COLOR SCHEMES
Monochromatic color schemes that consist of whites, beiges, and greys are most commonly used in minimalist-designed spaces because they can make a room look large while emphasizing the more important elements in it.
SYMMETRY DESIGN
Minimalist design is also known to have symmetry designs. If done properly symmetry design can result in a simple, yet stunning space. Symmetry interior design also portrays a feeling of stability, calmness, and dignity.
MINIMALIST HOME
Minimalist homes have a simple, straightforward, spacious, and clutter-free ambiance. Filipinos are now shifting to minimalist houses because it provides a stress-free environment, easy to clean, and trendy. Aside from this minimalist homes also has health benefits that most consider.
BENEFITS OF MINIMALIST HOME
Emerging research shows that having a minimalist home can make an individual both physically and mentally healthy. Rooms that are cluttered, dark, too bright, and small are being related to stress, anxiety, and depression while a spacious and clutter-free room with minimal decor can radiate a peaceful ambiance.
Another benefit of having a minimalist house is being clutter-free. Clutter and knick-knacks collect dust and allergy-inducing dust mites, which is a common figure in tropical countries like the Philippines. Since the sun is harsh in tropical countries, the soil dries up very fast which later on turns to dust. Furniture and decors inside the house that is rarely used or move then collect this dust that can cause wheezing, asthma attacks, bronchial infections, dermatitis, and other allergy-related problems.
Becomingminimalist.com shares 101 things to declutter to achieve a minimalist home. These includes:
Kitchen Glassware
Cookbooks
Kitchen gadgets
Kitchen appliances
Pots / pans
Mixing bowls
Tupperware
Water pitchers
Coffee mugs
Glass jars
Magazines / Newspapers
Books
Over-the-counter medicine
Makeup
Hair accessories
Personal beauty appliances
Toiletries
Photos
Photography supplies
Sewing supplies
Scrapbooking supplies
Other craft supplies
CDs
DVDs / VHS tapes
Wall Decorations
Candles
Candle Holders
Figurines
Crystal / China
Vases
Audio/visual components
Audio/visual cables
Computers equipment
Computer peripherals
Old cellphones
Furniture
Video game systems
Video game accessories
Video games
Shirts
Pants / Shorts
Dresses / Skirts
Hats
Clothes hangers
Shoes
Ties / belts / accessories
Coats
Winter gear
Socks / Underwear
Sleepwear
Jewelry
Purses
Pillows
Linen sets
Duvets / Comforters
Blankets
Towels
Televisions
Items on your bulletin board
Magnets
Home office supplies
Coins
Pens / pencils
Rubber bands / Twist ties
Cleaning supplies
Old batteries
Tools
Hardware
Coolers
Manuals
Phone books
Coupons
Board games
Puzzles
Decks of cards
Unused gifts
Baby clothes
Baby supplies
Old schoolbooks/papers
Toys
Stuffed animals
Kid's artwork
Suitcases
Pantry food
Paper goods
Wrapping supplies
Pet supplies
Plastic bags
Party supplies
Seasonal decorations
Sporting goods
Sports memorabilia
Automobiles
Automotive supplies
Scrap pieces of lumber
Brooms
Rakes
Shovels
Garden tools
Plant containers / Pots
Empty cardboard boxes
Decluttering may be hard because some best memories are attached to the stuff you remove but doing so can eliminate dust mites or allergens at home, reduce stress and anxiety, improve sleep and boost productivity and creativity.
Studies have also shown that simple and symmetrical interior design and layout in minimalist houses provide a happier outlook when the owner enters their home because of the calming and relaxed environment brought about by their home's simple interior layout.
Other benefits of having minimalist homes are the following:
Easier to clean because it has a simple design and was decluttered already.
Increase productivity because of the relaxed and calming environment of minimalist design.
Live in a small yet spacious place.
Can easily find what you are looking for because everything is organized and visible.
CHARACTERISTICS OF MINIMALIST HOME
Minimalist homes still vary depending on the homeowner's needs, wants, and the extent of their definition of minimalist design but the common characteristic of minimalist houses are the following:
FEW PIECES OF FURNITURE
A minimalist house only contains a few pieces of furniture that are essential to the homeowner. A typical bedroom, for example, has a bed, bed couch, table, storage cabinet, a comfortable rug, full-length mirror, and painting. A minimalist bedroom on the other hand might have a simple bed, a dresser, a nightstand, and a bookshelf.
CLEAR SURFACE
A minimalist home usually has clear flat surfaces. There are no stocks of knick-knacks, books or papers, or other items on the surfaces.
MINIMAL DECORATIONS
A minimalist home has few details and decorations. For example, a typical living room has paintings, a bookshelf, magazine rack. Instead of having a living room full of knick-knacks, minimalists completely free their living room with these objects and might put either a family photo or vase with fresh flowers and scented candle on the living room table.
FUNCTIONALITY
A minimalist chooses equipment, decor, and furniture that they love and use often instead of having a lot of stuff in their home. A coffee machine that the homeowner use daily, for example, is better than an oven or baking wares that the homeowner rarely or doesn't use at all.
HOW TO DESIGN A MINIMALIST HOME
The first thing to do when designing and planning a minimalist home is to change your current philosophy and embrace the minimalist outlook. It may not be easy for some because you need to declutter and remove some items in the house but doing so can give provide healthy, relaxed, and peaceful surroundings.
Here are some tips on how to design and plan a minimalist home:
DESIGN ONE ROOM AT A TIME
It's tough to design and plan an entire house at once unless you're moving into a new home. Adjust on one room, and let that be your pattern for the other rooms. Use the first room to motivate you to design and plan another minimalist room, and the next. Once done on the rooms of your house, you can also apply them to your porch or garden.
CHECK THE FUNCTIONALITY OF YOUR FURNITURE.
To simplify a room, you need to check the furniture installed in it and its functionality to your day-to-day routine or needs. The fewer pieces of furniture, the better. But bear in mind to let go of pieces of furniture that won't sacrifice your comfort and livability
RETAIN ESSENTIALS
Letting go of pieces of furniture, equipment, and items inside the room is hard but to achieve a minimalist home, you need to declutter and ask yourself if the items inside it are truly essential to you. If you can live your day-to-day routine without it, then it's time to let go of that item. You can also add new items later but make sure that it is essential to your needs.
CLEAR FLOOR, WALLS, AND SURFACE
Aside from the furniture, the floors should also be completely clear. There should be no clutter, stacked and stored items on the floor. After letting go of the pieces of furniture that are not essential, clear the clutter and items stacked on the floor.
The same thing goes with all flat surfaces. Don't put anything on them, except maybe for one or two simple or symmetric decor in monochromatic color palette or color schemes consisting of whites, beiges, and greys.
Some people hang all kinds of stuff on their walls such as pictures, diplomas, and painting to name a few. In a minimalist home, the wall should be cleared except for one or two simple pieces of painting or artwork.
ORGANIZE AND STORE ITEMS ON A CABINET
Everything you need out of sight should be placed and organized in drawers and cabinets to avoid clutter and piles of items hanging around the room.
DECLUTTER
One of the hardest things to do when embracing the minimalist concept of designing a house is to declutter plus clearing flat surfaces, walls, floors, and storing stuff in cabinets and drawers. This means letting go of some memorabilia and items you think are precious to you but are not essential.
Decluttering can also be part of your self-care routine as it helps to let you take control of your home, your personality, and your belongings. Designing and planning a minimalist home can improve your overall personal wellness by providing the time, space, energy, and clarity to improve your health, happiness, and way of thinking.
SIMPLE DECORATION AND ARTWORK
A minimalist room requires either one or two simple decorations that can serve as its accent. You can put a simple painting, drawing, or photo, framed with subdued, solid color, on the wall and leave some walls bare as much as possible.
Tip: If the room has subdued colors, your decor should use bright colors such as red or yellow to attract the eye and provide a plain room a dash of energy.
PLAIN PATTERNS AND WINDOW TREATMENT
Minimalist homes require simple and plain patterns and accents. Bare windows, or with solid-colored curtains, or simple, wooden blinds are good.
Some window dressing ideas for minimalist homes are:
Ceiling Mounted Rods – maximize views and produce a calm and polished look.
Ring Clip Drapes- ideal for the minimalist homemaker who wants to put curtains but doesn't want to weigh the room down with heavy drapery.
Wave Pleat Drapes- has clean lines that are ideal for large windows.
Shoji Screens- can go with any design style and color scheme in a minimalist home.
Keep in mind that in a minimalist home, too much flashy stuff around the windows is clutter.
For floor coverings on the other hand solid colors are still the best.
The most common minimalist home floors are:
Soothing neutral-tone floors
Solid patterned floors in grey shade
Complex patterns, such as flowers or checkers, are visual clutter.
SUBDUED COLORS
A minimalist home is characterized by monochromatic color schemes or subtle colors consisting of whites, which is a classic minimalist, beiges, greys, and solid colors that don't stress the eyes such earth tone colors that come in blues, browns, tans, greens.
Common Minimalist color palette includes:
WINDSTRUCK COLOR PALETTE- color scheme of bold greens, soft blue-grays, and a splash of brown.
Spring Blossom Color Palette- a color scheme of soft greens, pinks, and blues.
Latte Color Palette- a color scheme of brown hues.
Sea Foam Color Palette- a color scheme that balances seafoam green, brown, and blue-greys.
Sweet Tea Color Palette- a color scheme that balances bold and soft hues of golden-yellow and grey.
EDIT AND REDUCE
Making a room look simple can't be done overnight. It is a must to recheck the room/s either every month or quarterly to see if there are items or furniture that you don't use or need.
Remove unnecessary furniture and item to make the room simpler or add something that you will use daily
Once you've made your house minimalist or simple, take a moment to look around and enjoy it. Compare the ambiance that you previously have and the current one. If you think the vibe is peaceful, relaxed, and satisfying then you did a good job, if not revisit the rooms and check for possible changes that you can do. After all, making a house simple or minimalist is not overnight work.
If you are looking to build a minimalist home in a safe, secured, and well-developed community, check out All Properties.
All Properties offers online property listing for ready homes, and lots for sale under one of the country's biggest and reputable real estate companies, Vista Land and Landscapes' subsidiaries, Britanny, Crown Asia, Camella, and Lessandra located in Ilocos Sur, Pampanga, Pangasinan, Antipolo, Cavite, Iloilo, and Cebu.