October 25, 2022
Furniture Styles Guide for Different Housing Styles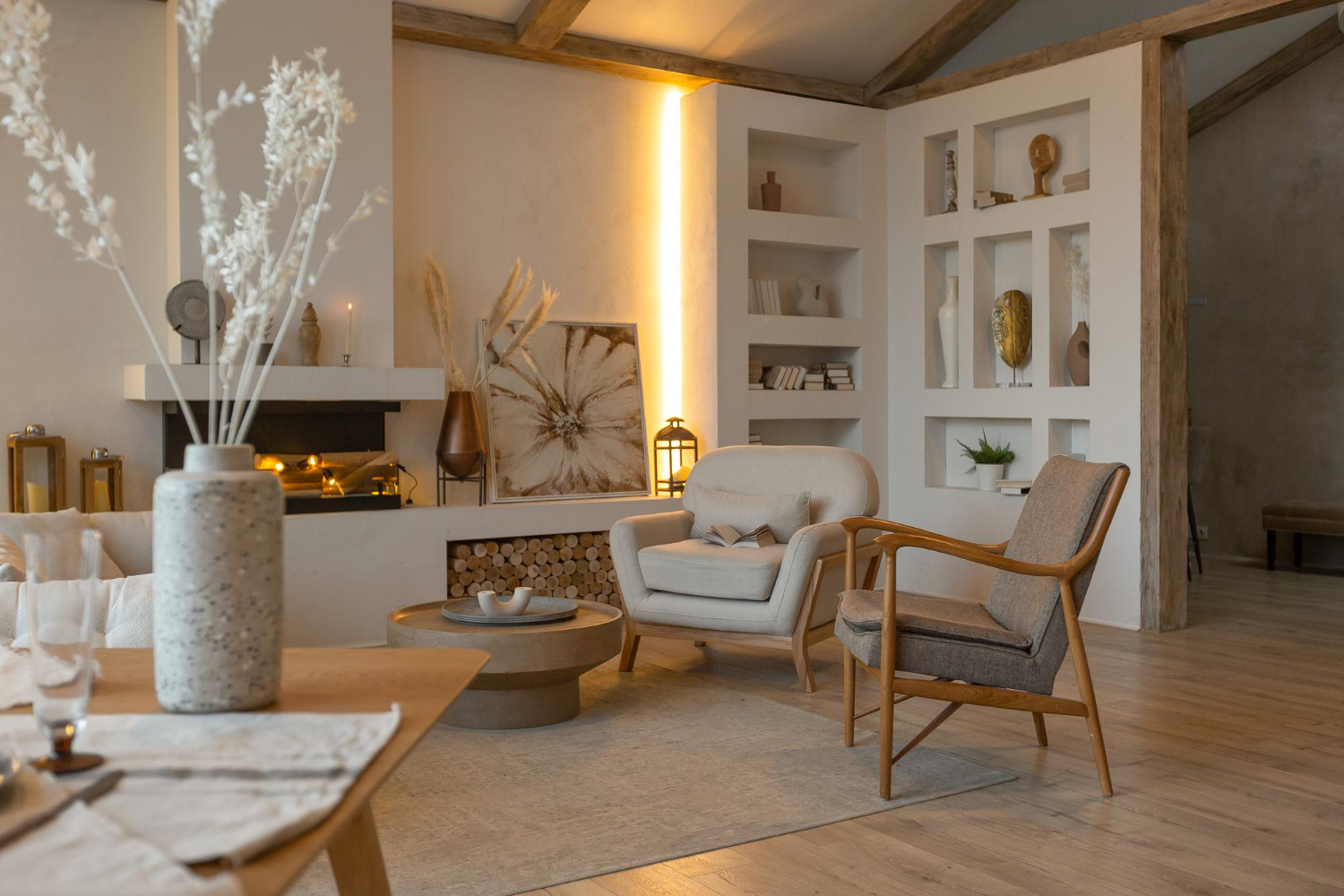 It's easy to feel overwhelmed when buying new furniture. Whether you're shopping for yourself or a client, knowing the styles of different eras can help you pick out pieces that fit well with the era of your home or apartment.
This guide will walk you through some of the most common furniture styles in history, from early 1900s Tudor to modern styles such as industrial and Scandinavian.
Traditional and Timeless Furniture Styles
The 1900s was a period of great change in classical furniture styles. Most people today think of the Victorian era when they think of antique furniture, but there were many styles of furniture during this time period. The following are some of the more popular styles:
Tudor
The Tudor-style furniture is characterized by its dark natural wood and ornate carvings. This style of furniture was popular in the 16th century, a transitional period between Gothic and Renaissance styles that took place during the reign of Henry VIII and Elizabeth I.
In order to create this look, you need to incorporate some of the key elements of both styles into your home decor. A slightly curvy line on your furniture can be accomplished using a quality hand-crafted leg on any piece of furniture or using curves along with straight lines for a more modern twist.
Georgian
Georgian furniture is usually made of mahogany or oak. It has a light color and features ornate carvings, which make it look very formal. Georgian furniture is also very heavy and may not be suitable for a small space.
Gothic Revival
Gothic revival style furniture is based on the architecture of the Middle Ages. The elaborate designs of Gothic revival furniture are characterized by intricate carvings and ornate tracery. These traditional furniture styles were popular even in the mid-1800s.
Chippendale
Chippendale style is a furniture style named after Thomas Chippendale, a British cabinetmaker who popularized it. The Chippendale furniture is characterized by a cabriole leg, ball and claw foot, fretwork, and acanthus leaves. It was first used in England during the 1730s, but its popularity lasted through the Regency period (1811-1820).
Victorian
Victorian-style furniture is characterized by ornate and decorative elements, such as scrollwork or floral patterns. Furniture from this era often featured curved lines and intricate designs like those found in art nouveau. It is common for Victorian-style furniture to be made of solid wood or a combination of different materials, such as walnut combined with mahogany or oak.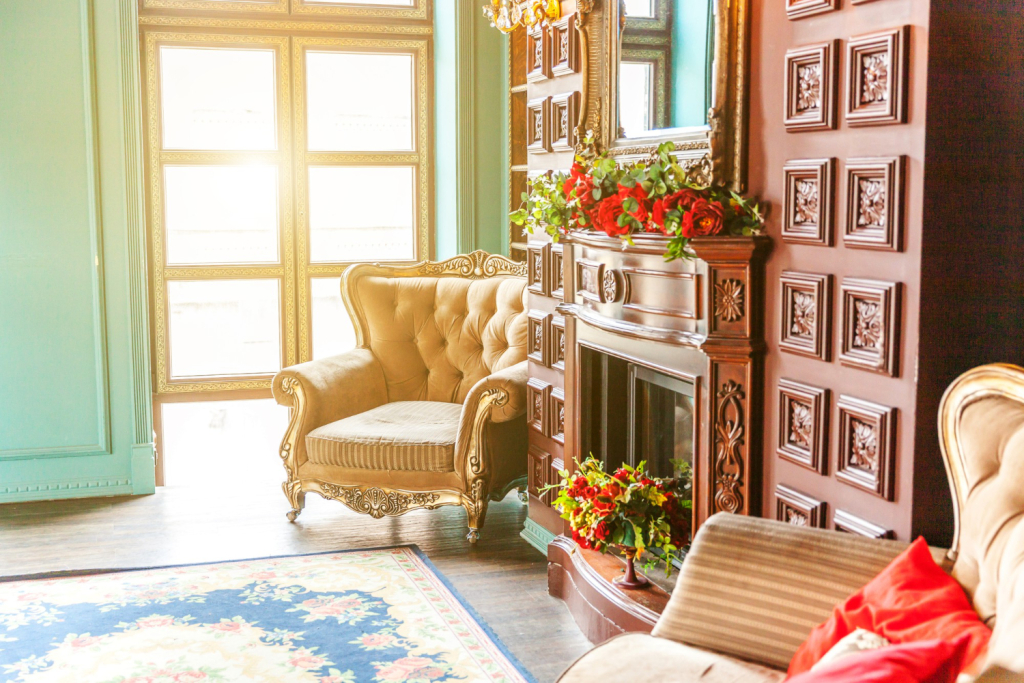 Late Victorian
Late Victorian furniture is characterized by ornate designs and decoration, with semi-circular or curved elements. Pieces are often intricately carved and decorated with floral motifs, which are often associated with the Arts and Crafts movement. This traditional furniture style was popular during the late 19th century when the Victorian era was coming to an end.
Arts and Crafts (Craftsman)
Arts and Crafts furniture were made by skilled craftsmen. It's simple, sturdy, and functional—and it's often made of solid wood.
Arts and Crafts furniture is a style that grew out of the Arts and Craft movement in England. The focus was on handcrafting products with high-quality materials, so most Arts & Crafts pieces were carved or otherwise crafted by hand rather than mass-produced using machines. Because of this, each piece of art deco furniture is unique from one another even though they may be similar styles.
Colonial Revival
Colonial Revival is a style of design that was popular in the United States and Canada from 1890 to 1930. It was inspired by the architecture and design of the colonial era, including its classical elements and symmetry.
This simple style has clean lines and minimal ornamentation, which makes it easy to maintain over time.
Modern Furniture Style Guide
Many people think that modern styles combined with classic styles, such as contemporary and traditional, have no common ground. This couldn't be further from the truth. The truth is that modern-style accessories are compatible with most home decorating styles.
Contemporary
Contemporary furniture is the most popular style of furniture today. The reason for its popularity is that it is the most versatile style of all furniture designs.
Modern furniture can be found in many homes in the Philippines today. Most people prefer contemporary furniture because it is functional and affordable. It's also easy to find in any big box store or online retailer such as AllHome.
The main characteristics of contemporary furniture are:
Minimalist design

– Contemporary furniture style has a simple, clean design with few details or embellishments.
Straight lines – Contemporary furniture features straight lines and geometric shapes that are simple, yet elegant.
Increased use of glass – Modern furniture often uses glass instead of wood or other natural materials because it looks more attractive and gives the appearance of being lightweight (which saves money on shipping costs).
Mid-Century Modern
The mid-century modern style is all about clean lines, minimalist aesthetic, and simplicity. This style originated in the mid-20th century, so its furniture has a classic look that can still be used today.
Mid-century modern furniture is usually made of hardwood or metal. The legs tend to be straight and flat with no curves. The chairs are often very low, which makes them ideal for small spaces. They also have a comfortable backrest and seat cushion, both made of foam or leather.
This style works well in any room of the house, from your bedroom to your kitchen or living room. It works especially well in small apartments where space is limited but you still want your home to feel spacious and airy.
Scandinavian
Scandinavian Furnitures are a mix of contemporary, minimalistic, and functional design. They are perfect for both modern and traditional homes. They create a warm and welcoming atmosphere in any home, making it cozier and more comfortable to live in.
Scandinavian contemporary-style furniture has been around for several decades now and is still very popular among homeowners today. The reason why the Scandinavian furniture style is so popular is that its simple yet elegant look makes any room look great without spending too much money or effort on decorating.
Scandinavian furniture is usually made from light-colored woods such as pine or birch which gives it a simplistic look that fits well with many different types of interiors. Their designs also tend to be simple yet elegant which makes them ideal for any type of interior design style whether modern or traditional.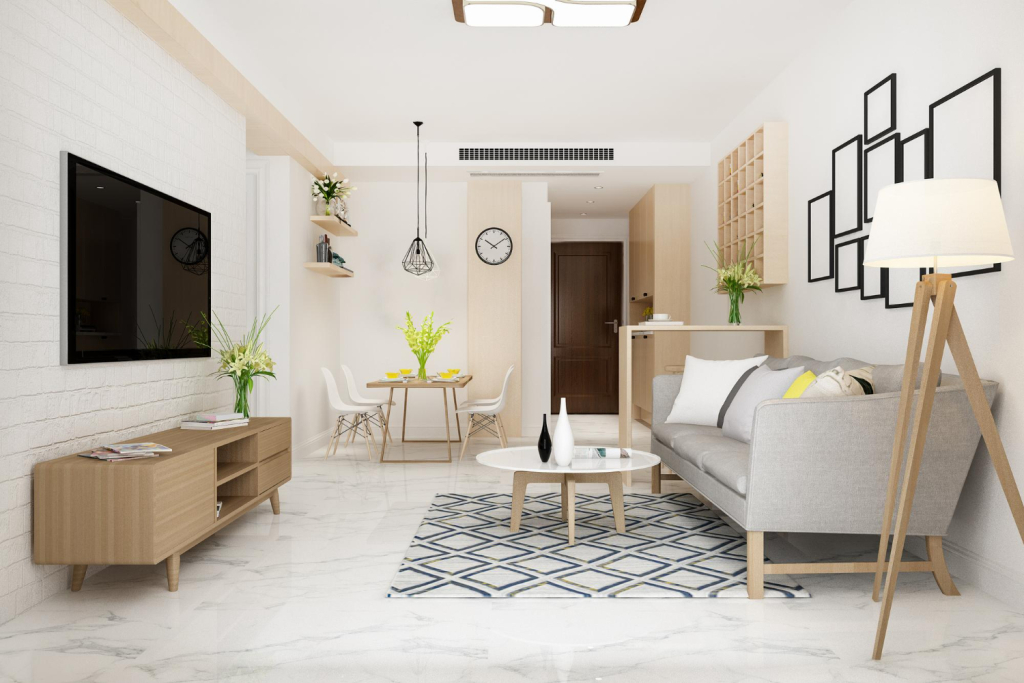 Transitional
Transitional furniture is a type of design that combines elements from different styles into one. For example, the chair may have a modern-looking metal base with leather upholstery and retro furniture wood legs. This type of furniture is perfect for people who want to stay on top of the latest trends, but don't want to spend a fortune updating their entire home.
Industrial
Industrial furniture has a raw, sleek, and sometimes industrial look. This style is popular in lofts and apartments in urban areas. Industrial furniture can come from many different sources, including antique stores, vintage furniture shops, or even junk yards. It is also possible to find some great deals on new industrial furniture pieces at stores.
Farmhouse / Country / Rustic
Country furniture is very nostalgic and often has a warm feeling to it. This style usually features wood as the main material for construction and it can be either painted or stained to give it more of a historical feel. Country-style and rustic furniture style is perfect for those who have a love for all things rustic, country life, or old-fashioned charm.
Boho / Bohemian / Eclectic
Bohemian-style furniture usually has a warm and natural look. The furniture is usually made of wood, metal, or concrete. The colors are also warm, such as browns and beige. This type of furniture is best for homes that have an open floor plan and large windows with plenty of natural light.
Eclectic-style furniture is often made from many different types of materials and colors. It can be very colorful and creative, but it can also be very simple in its design. Eclectic-style furniture works well in any space because it allows you to add personal touches to your home without making too much of a statement.
Furniture style is particular to each era and housing style.
Styles of furniture have changed over time, as has the housing we live in. There are many different styles of furniture that each have a unique history, but it's important to understand the trends and influences when choosing furniture for your home. Knowing what style, you prefer can help you find pieces that match your personality or lifestyle.