June 6, 2022
Finding the Best Investment For You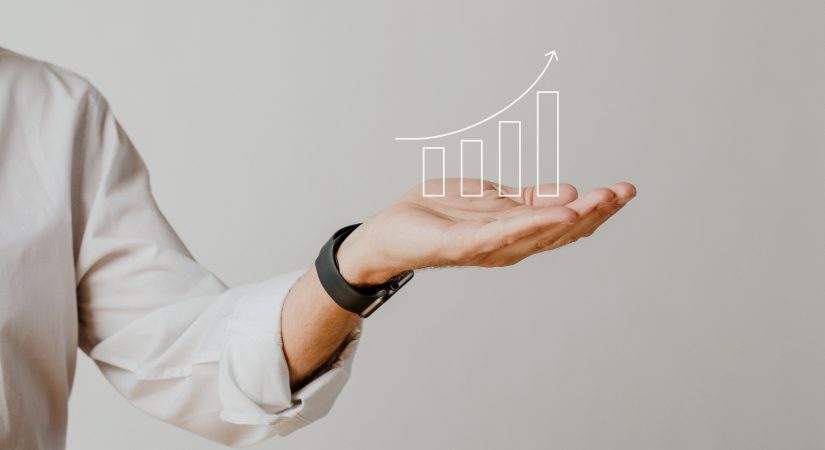 Most are generally unsure if they should invest their money right now, especially with economies on thin lines.
Given also the uncertainty of the future with the Covid-19 pandemic still prevalent, you'll probably be inclined to save versus lay money out. You'd think twice before investing in something that involves even the least amount of risk during this time. But what if investing during a pandemic is actually an excellent move? Is real estate the best investment for you? What are the factors you should be considering in investing?
Property Location
Location is the most important factor for profitability in real estate investing. A key when considering property location is the mid-to-long-term view, this is how the area is expected to evolve over the investment period.
"You need to find markets that are in the phase of expansion – where sales and prices are rising, affordability is good, construction is low and capital investment is rising."
You should be considering that today's peaceful open land could someday be the hottest booming investment in the future.
All great neighborhoods have this in common:
Low crime rate
Great schools
Access to parks and leisure destinations
Access to medical care
Family-friendly
Access to public transportation
Access to shopping malls and restaurants
Good walkability
'There are three things that matter in property: location, location, location.'
Camella Sorrento in Brgy. Panipuan, Mexico, Pampanga would be a great example. The barangay is previously known as a place of rice fields only, but today the community is within reach in minutes and is strategically located close to schools, hospitals, transport hubs shopping malls and leisure centers, government institutions, transportation hubs and main access roads.
The community is located beside the new GLOBAL CONSTRUCT CITY the first, large-scale, and complete building materials wholesale and retail market in Southeast Asia. It has amazing and full-packed supporting facilities:
Mall
Business Hotel
Global Convention Center
Global Construct City Network Platform Access to Lazada
Food Street
Logistics Park
Going to Metro Manila will not cause you much of time because Camella Sorrento is 3 minutes away from the North Luzon Expressway, travel time would only be an hour or less! The exact market you're in should inform your approach as you choose investments.
 Investment Purpose and Investment Horizon
Given the low liquidity and high-value investment in real estate, a lack of clarity on purpose may lead to unexpected results. Identify which of the following broad categories suits your purpose, and then plan accordingly:
Buy and self-use. Here you will save on rent and have the benefit of self-utilization, while also getting value appreciation.
Buy and lease. This offers regular income and long-term value appreciation. However, the temperament to be a landlord is needed to handle possible disputes and legal issues, manage tenants, repair work, etc.
Buy and sell (short-term). This is generally for quick, small to medium profit—the typical property is under construction and sold at a profit on completion.
Buy and sell (long-term). This is generally focused on large intrinsic value appreciation over a long period. This offers alternatives to compliment long-term goals, such as retirement
Manage Your Risks in Real Estate Investment
There are many ways in which you can manage risk in a real estate investment. Don't go deeply into debt. Managing risks in the right manner can significantly improve your chances of becoming successful in real estate investment.
Maintain a large cash reserve. You'll reduce the risk of having to sell a property fast at a loss if you have the cash to carry the property long before it needs to move.
Some of the most significant risks to keep in mind:
You might not have the rental interest that you anticipate.
You could end up having to front for expensive repairs. Here in Camella, units for turnover are good as brand new.
Property taxes could go up.
The local market economy could change.
You could have bad tenants, resulting in repair costs or even eviction costs.
TIP: Start Small
Still hesitant on investing? Start out with just one property that has only a few units. As you get more experienced, you can buy more real estate and get more involved, but don't burn out early.
Camella Sorrento is not only known due to its accessibility but rather for its affordability, it offers lot only, non-ready for occupancy or pre-selling units and ready for occupancy units. Ideal for first time investors.
Make sure the price matches your budget; if you overextend yourself, your financial life will become a lot more troublesome and stressful.
New Construction vs. Existing Property
New construction will offer attractive pricing, the option to customize, and modern amenities. Risks include delays, increased costs, and the unknowns of a newly developed neighborhood.
Existing properties offer convenience, faster access, established improvements (utilities, landscaping, etc.), and in many cases, lower costs. Take for example
Camella Sorrento it has variety of outright amenities, comprising of clubhouse, swimming pool, scenic ponds and fountains, parks and playgrounds, basketball court, jogging paths and tree-lined avenues .
Listed are the key things to look for when deciding between new a construction or an existing property:
Review past projects and research the construction company's reputation for new investments. Camella for over four decades, it built dream homes, safe sanctuaries, and warm communities for the Filipino people.
Review property deeds, recent surveys, and appraisal reports for existing properties.
Consider monthly maintenance costs, outstanding dues, and taxes. Costs such as these can severely impact your cash flow.
Quality-check items (furniture, fixtures, and equipment) if these are to be included in the sale.
Overall Real Estate Market
As with other types of investments, it's BEST to buy at low and sell high.
Being updated of the Overall Real Estate Market will allow you to recognize the current market status and plan for the future.
Stay up-to-date with trends and statistics for:
Home prices and home sales (overall and in your desired market)
New construction
Property inventory
Mortgage rates
Flipping activity
Foreclosures
Being able to constantly forecast and stay a step ahead of the market can help lead you to become a more effective real estate investor. It's also important to pay attention to mortgage rates so you can lower your financing costs, if possible.
Finding the best investment will not be easy, it always involves risk.
When you found the best investment for you on the other hand, it will turn your life around.
All Properties is a listing site where you can start finding for your ideal investment type. Located in major areas nationwide, you can opt to choose from ready for occupancy house and lot for sale or lots only packages. Invest now or regret later.
Sources:
The Balance SMB
Norada Real Estate
Moving
Investopedia
Roof Stock
Fortune BUilders