January 7, 2022
FIABCI Philippines hails Vista Land as Developer of the Year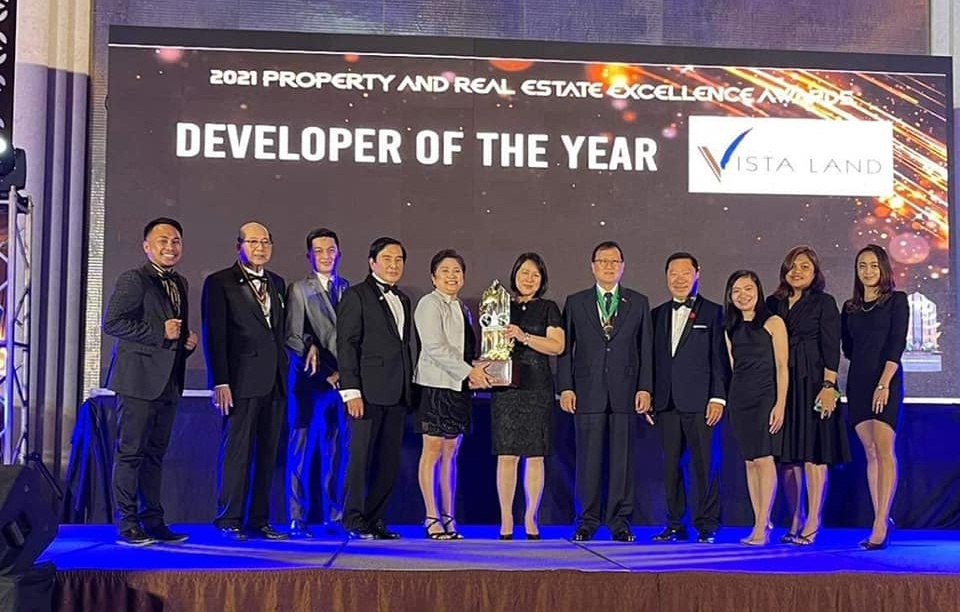 Vista Land & Lifescapes, Inc. received the Prix D'excellence Developer of the Year Award as well as the gold award for Luzon for Crosswinds Luxury Resort in the Resort Category and Camella Savannah was recognized as an Outstanding Developer-gold award for the Visayas in the master plan category at the recently concluded FIABCI Philippines Property and Real Estate Excellence Awards.
WHO IS FIABCI PHILIPPINES?
FIABCI Philippines is one of FIABCI's chapters. The French abbreviation FIABCI stands for "Fédération Internationale des Administrateurs de Bien-Conselis Immobiliers," which translates to "The International Real Estate Federation in English."
FIABCI, formed in 1951 in Paris, is a global business networking association for all professionals involved in the real estate market.
FIABCI has established an exceptional reputation throughout its 71-year history. Through its Special Consultative Status with the United Nations Organization's Economic and Social Council (ECOSOC), it represents the world's real estate professionals.
The mission of FIABCI at the United Nations is to offer recommendations and provide advice on issues such as property rights and substandard housing.
FIABCI, which has chapters in over 60 countries including the Philippines, covers every discipline in the business and connects thousands of real estate professionals globally.
VISTA LAND & LIFESCAPES, INC.
In terms of total assets, earnings, and market capitalization, Vista Land is the Philippines' largest homebuilder and one of the country's top publicly listed property businesses. The firm is a member of Manny Villar's Villar Group of Companies. It was created on February 28, 2007, and it was listed on the Philippine Stock Exchange on June 25, 2007. It has built over 400,000 homes in 49 provinces and 147 cities and municipalities in Luzon, Visayas, and Mindanao, making it the market leader by far in terms of total house construction.
Vista Land's business is divided into four segments: horizontal, vertical, commercial, and affordable housing. The first two are concerned with the development and sale of residential properties, the third with the company's retail and business process outsourcing industry ventures, and the last with the development and management of other businesses such as resorts, hotels, clubs, and spas, as well as the activities of its holding companies. Vista Land subsidiaries include Brittany Corporation, Crown Asia Properties, Vista Residences, Camella, Camella Manors, Lessandra, Communities Philippines, and VLL International Inc.
Vista Land offers a diverse choice of lots to suit the demands of every Filipino. The house's price range starts at Php 750,00 up to Php 48,000,000. In 2020, Vista Land launched the Lumina Homes as their line of affordable mass housing projects. With Vista Land, Filipinos can achieve their dream home, whether luxurious, mid-income segments and affordable low-cost lots. Vista Land also Vista Mall which has the flagship stores like AllHome, All Day Supermarket, Coffee Project, Bake My Day, KinderCity, and Finds which is a Discount Store.
VISTA LAND SUBSIDIARIES
Brittany Corporation
Brittany Corporation is the first to develop and implement dream luxury home communities that offer luxury properties and residences that are both character-rich and sophisticated in their theme appeal. Brittany's luxury communities bring the world's most stunning spots and regions closer to the homes of the fortunate Filipinos.
Brittany pioneered thematic communities in which projects displayed some of the world's most distinctive Italian architecture, Swiss designs, and American Country Style layouts. These luxury houses are strategically positioned near critical enterprises such as commercial establishments, schools, hospitals, and grocery stores, and are easily accessible by major road networks and thoroughfares.
Brittany's luxury houses are located in the most sought-after neighborhoods in the country, with names like Promenade, Georgia Club, Belle Reve, and Augusta in Sta. Rosa, Laguna, Swiss-inspired villas in Crosswinds Tagaytay, San Franciscan-themed residences in Sucat, Muntinlupa, and Italian inspired luxury homes in Vista Alabang.
Brittany provides luxury home and lot projects, luxury pre-selling and ready lots, and luxury condominium units, and ready-to-move-in properties.
Crown Asia Properties
Crown Asia of Vista Land has been devoted to creating superior houses, lots, and condominiums for Filipinos seeking their ideal home and real estate investment for the past 25 years.
Crown Asia has received numerous awards over the years, including the 2005 Philippine Marketing Excellence Award for Most Outstanding Residential Real Estate Company, the 2006 Gold Trusted Brand Award for Property Developer in the Philippines, Outlook 2019 Lamudi – Best Premium Houses (Valenza), Dot Property, and Southeast Asia's Best of the Best Residences 2016. (Valenza Mansions).
Crown Asia's themed communities are located in great areas throughout Cavite, including Bacoor, Imus, and Dasmarinas, as well as Laguna, including Sta Rosa, Laguna, Cabuyao and San Pedro while its condominiums are located in Sta Rosa, Laguna, Las Pinas, Bacoor, Cavite, Taguig, and Tagaytay.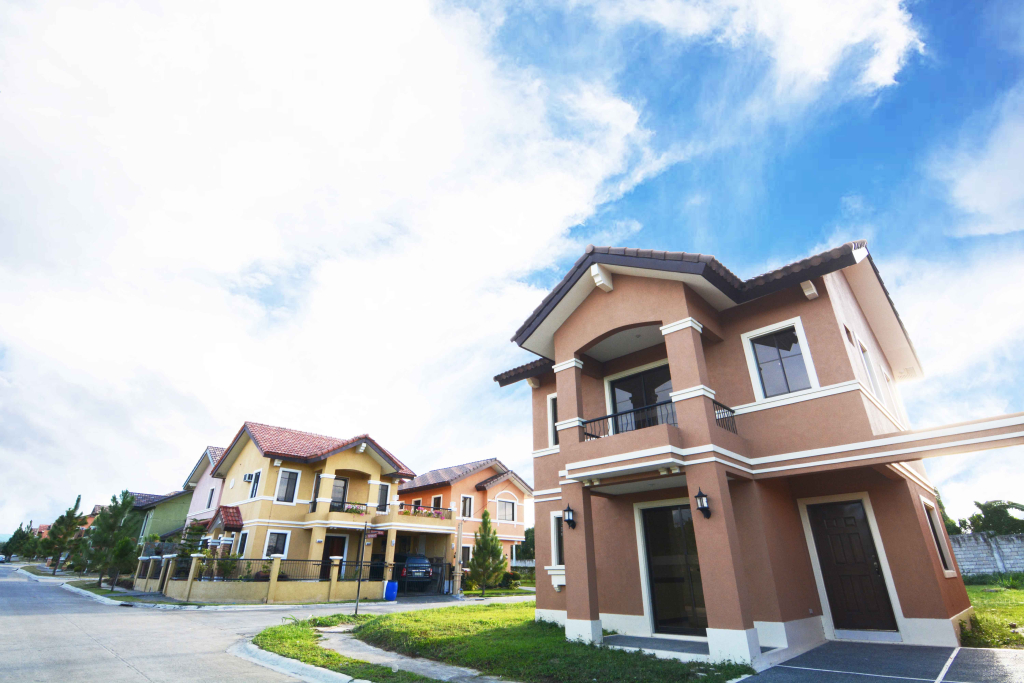 Vista Residences
Vista Residences is the condominium development branch of Vista Land & Lifescapes, Inc., the country's largest homebuilder.
Vista Residences are top-tier condominiums that will give convenience to its residents through enterprises that are within walking distance or a few minutes away from the building, comfortability with features and services that are meant to provide comfort at all times, and security.
Vista Residences is located in prime locations such as Baguio, Cagayan De Oro, Cebu, and in mega manila area -Makati, Mandaluyong City, Manila, Pasig, Quezon City, and Taguig.
Camella
Vista Land's Camella Homes is a well-known Filipino housing brand and developer that has been in business for almost four decades. Camella was named after the Camellia flower, an attractive evergreen shrub known for its beautiful flowers. The housing products all started in August 1977 with the foundation of a gravel and sand company by businessman Manuel, better known as Manny B. Villar, who later expanded into home construction through Camella with the purpose of providing affordable house to Filipinos. Camella Homes, like its moniker, has evolved into a high-fluoridating brand and developer favored by Filipino homeowners and Overseas Filipino Workers. Camella has grown from a single community to communities in 47 provinces and 149 cities and municipalities, housing around 500,000 people.
Camella's Lessandra Series is a key participant in the real estate business, providing each Lessandra homeowner and client with convenient, well-designed themed projects that are built, safe, secure, and of high quality. It was founded by a powerful group of real estate developers led by the Dean of the Philippine Real Estate Industry, Mr. Manuel B. Villar. Lessandra's goal is to work hard to build great and affordable houses so that every Filipino may realize their dream of living a secure and pleasant life in the safety of their own homes.
Lessandra Series is already present in more than 60 provinces across the country and is still growing. It now has 41 projects and has sold over 28,000 homes in less than two years. These developers' residences are dream home communities of young professionals and those who are establishing a family.
Camella Manors
Camella Manors is Vista Land's newest affordable and mid-rise condominium development, located in heavily urbanized areas countrywide along commercial strips and accentuated with sophisticated resort-themed facilities.
Camella Manors arose from the idea of establishing a lifestyle in which staying in feels like going out. Camella Manors assures that all of life's conveniences are a mere stone's throw away from your house in the age of the "new normal," where being indoors is more crucial than ever. The construction also capitalizes on the favored work-from-home arrangements, with most Metro Manila city inhabitants increasingly relocating to their hometowns while continuing to practice their professions in a less congested region.
Camella Manor properties include the following:
Camella Manors Caloocan is a luxury mixed-use condominium development that is emerging in the heart of North Caloocan. An inexpensive condo in Caloocan with its own commercial complex and resort-themed facilities that are ideal for homeowners and investors searching for a life lived with ease and accessibility.
Camella Manors Lipa is not your usual inexpensive condo in Batangas since it is the largest condo building in the area and has the most substantial amenity area of any Camella Manors project countrywide.
Camella Manors Verdant is Palawan's first condominium development, providing you with unparalleled access to an unequaled paradise lifestyle. Camella Manors Verdant is a 5,075 square meter property concept with two residential buildings of seven stories each with a resort-themed neighborhood that has a panoramic view of the island. Camella Manors Verdant includes 24-hour security as well as electric boundary walls.
Camella Manors Bacolod is a community that provides ease and accessibility due to its proximity to nearby commercial areas and socioeconomic centres. Camella Manors Bacolod features resort-style facilities that are ideal for your lifestyle. Camella Manors Bacolod is located next to Vista Mall Bacolod, in front of Camella Homes Bacolod, and is part of the 48-hectare Vista Land complex.
Camella Manors Soleia is the first condominium building featuring resort-themed facilities in both the CARAGA region and Butuan City, and it is conveniently located near the city's lifestyle and economic center. Camella Manors Soleia is a 1-hectare property with seven 7-story apartment buildings.
Camella Manors Frontera provides top-tier frontier living in a resort-inspired community with a stunning view of Mt. Apo, which boasts the highest point in the Philippines. Camella Manors Frontera boasts the most lifestyle amenities in the neighborhood when compared to the other Camella Manors developments. It features 12 attractions in particular that you may genuinely enjoy with your family. From the Sandbox Play Pit to the Alfresco Fitness Park, Camella Manors inhabitants of all ages will be satisfied by the many activities available inside the community.
Northpoint Davao is an outstanding community that was recognized as the Best Residential Development in Davao at the 2016 Philippine Property Awards. Northpoint Davao is located in Bajada, Davao City, along JP Laurel Avenue, a strategic position that allows easy access from all parts of Metro Davao. Northpoint Davao is a 3-hectare property with five residential buildings that are scented with Caribbean Pine Trees imported from New Zealand.
Lumina Homes
Vista Group 's affordable housing branch intended for middle income earning Filipinos, Lumina Homes, was formed in August 2012. It's a self-sustaining master-planned residential subdivision with amenities including a community center, basketball court, small gardens, and a playground. Lumina purposefully built institutions where its inhabitants can easily access thoroughfares, transit hubs, shopping malls, commercial centers, schools, hospitals, and business and leisure amenities in order to ensure that they live in luxury and provide every Filipino with the pride of homeownership. Lumina has over 50 projects in strategic places around the country.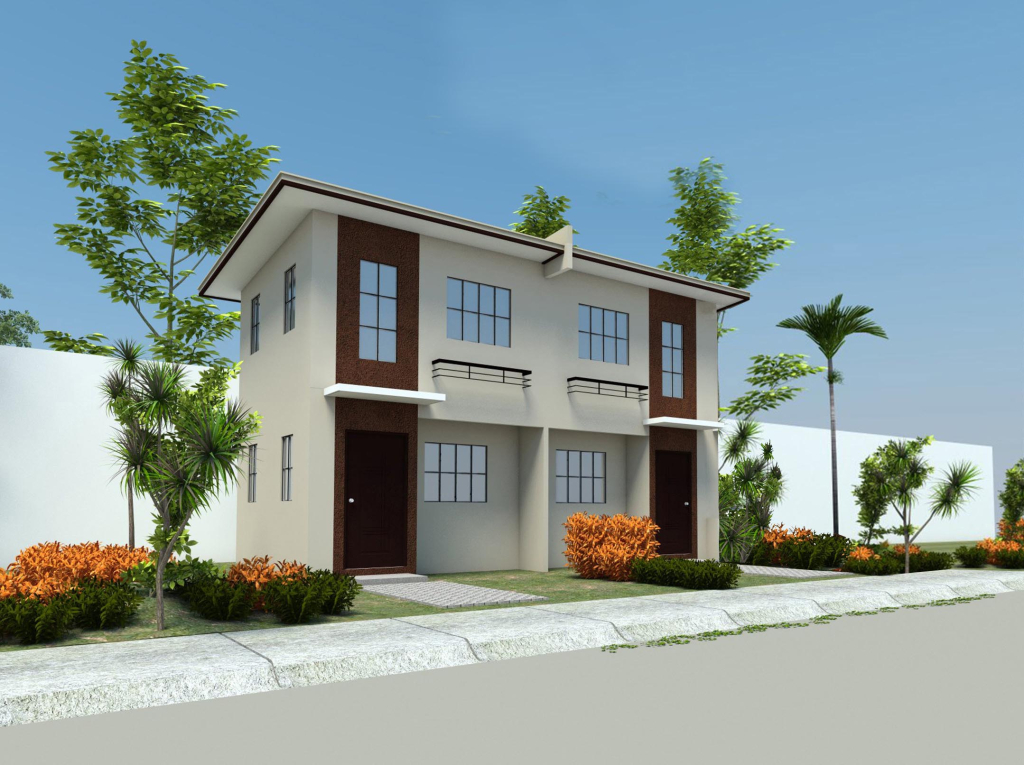 VLL International Inc.
VLL International, Inc. or a special purpose entity. The Company was founded with the intention of issuing debt instruments to repay existing credit facilities, refinance indebtedness, and for acquisition purposes.
Vista Land & Lifescapes Inc as to the Prix D'excellence Developer of the Year Award
With more than four decades of industry leadership, Vista Land brought with it a proven track record of developing complete communities by providing Filipinos with homes located in prime land or scenic destinations and surrounded by modern lifestyle features such as retail complexes, leisure amenities, office centers, school campuses, and places of remembrance and worship and at the same time, providing homes that most Filipinos can afford.
"Recognitions such as this are propulsion that the company needs to keep going and to keep growing, especially during these challenging times. During the pandemic, the company did not stop in working on more initiatives as well as developing sustainable programs all aimed at providing better and elevated service to our clients," Vista Land Chairman Manny Villar said.
Also, Vista Land Chairman Manny Villar and his team will strive to give Filipinos a better real estate experience, whether it was for a house, a mall, or retail merchandise, on par with the rest of the world, so that Filipinos may enjoy these experiences in the comfort of their own home without having to travel overseas.
Are you looking for affordable houses, residential lots, and condominiums in desirable areas such as the mega manila area or the suburban to build your dream house or for investment? Visit All Properties.