January 7, 2022
Fall In Love with the City of Love, Iloilo!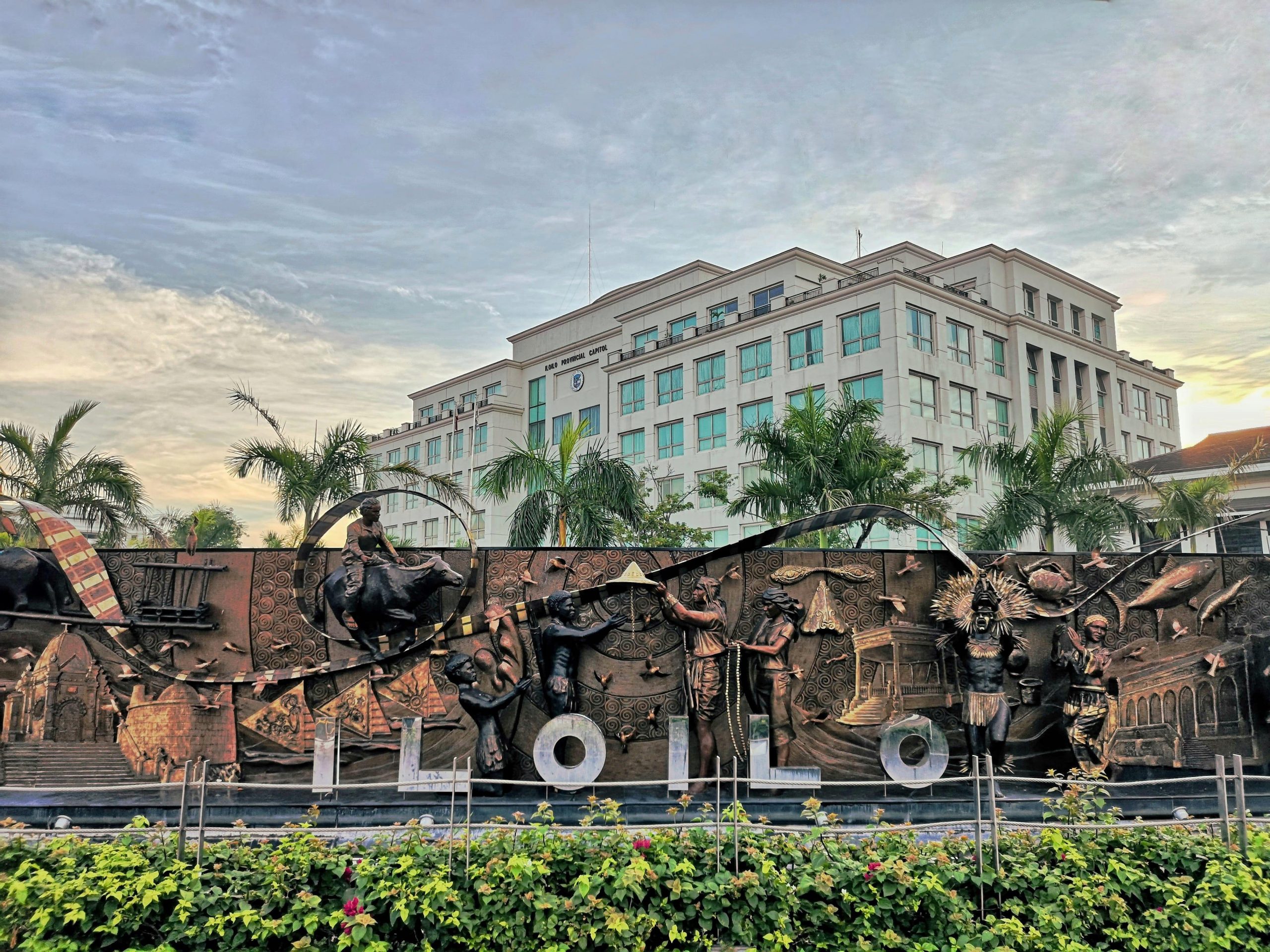 Many of you are probably wondering, what and where is Iloilo. Well, it's a city in the Western Visayas, region of the Philippines, that has been known for its rich culture and history. It was once voted as one of Asia's most livable cities by Asiaweek magazine because of its friendly people and high quality of life.
Nowadays, many travelers also come to Iloilo City for its nightlife scene which consists of bars, restaurants, and clubs!
As of today, Iloilo is also paving its name in tourism and economy by becoming known for its historical sites, excellent local cuisine, and great investment opportunities like house and lot for sale in Iloilo.
5 Interesting Things to do in Iloilo City:
Iloilo is a perfect place to have fun. There are many things that you can do in Iloilo City, whether it's going out with friends or spending time alone for some peace and quiet.
1. Visit the Iloilo City Market to see a variety of food and local produce
A visit to Iloilo City Market is an exploration into the local food scene. Find your favorite dishes at this open-air market, where vendors sell all kinds of fresh produce and meats alongside traditional Filipino favorites like balut (boiled duck embryo) or tupig (deep fried chicken intestines).
There are so many unique things to see at Iloilo City Market. One of many people's favorites is the food stands that serve up traditional Filipino dishes with a modern twist, like lumpia filled with taro root and topped off with bread crumbs mixed in coconut milk instead of pork. The market also has lots fresh produce from local farmers alongside imported goods made all over the world!
2. Walk along the roads of Molo, where you'll find a number of restaurants and shops
Molo is a historic district in Iloilo City, Philippines. It has many restaurants and shops that are frequented by both the locals as well as tourists visiting this beautiful city of The Pearl of Asia.
A walk along the roads of Molo will give you a glimpse into Iloilo's culture and cuisine. There are many restaurants and shops, each with their own specialty dishes that make this town so unique.
3. Get away from it all at Mt. Madjaas – great for hiking enthusiasts
Set off on a journey of adventure and discovery to Mt. Madjaas! With trails through pristine rainforest, these are great places for hiking enthusiasts with the challenge level ranging from easy to difficult.
4. Sample some authentic Filipino dishes at one of the many restaurants in Jaro District
Authentic flavors and culinary traditions can be found all throughout Iloilo's diverse landscape, even within its central district known as Jaro. Despite being a traditional port city and trading center for over 500 years now, Filipino culture still permeates every aspect of life here through food that you cannot find anywhere else on Earth — it is truly unique to this region alone!
5. Learn more about Philippine history by visiting Fort San Pedro near downtown Iloilo City
Fort San Pedro is a great place to learn about both Iloilo and Philippine history. This fort, built in 1602 by Pedro Bravo de Acuña for protection from pirate attacks and as the center of trade between Western Visayas and Luzon, has been preserved since it was declared an important historical site. Fortifications include two bastions with cannons on either side that provided defense against pirates who had become more aggressive as Chinese traders gained power across Southeast Asia during this time period.
The roads along Fort San Pedro Drive contains various monuments including statues commemorating events such as Iloilo's role in World War II when soldiers fought off Japanese invaders.
Iloilo is paving its name in tourism by becoming known for its historical sites. The province has now established itself as one of the most visited places because it provides an excellent mix between modern and traditional influences, making everyone feel at home while still enjoying all that Ilonggo culture has to offer visitors from around the world.
Today, Iloilo is establishing itself with a variety of cultural attractions such as ancestral homes which preserve Filipino tradition amidst skyscrapers rising above them; churches built centuries ago sit next to new shopping malls and restaurants where you can eat like a local but enjoy unique dishes thanks to fusion cuisine brought about by both cultures blending together into something truly special; this combination makes Ilonggo people very proud of their heritage and they make sure tourists get the most out of their visit.
What to Eat in Iloilo
Iloilo City is a food haven for travelers. It has everything from street food to fine dining restaurants. Here are some of the best things you can eat there!
1. Iloilo is known for its seafood dishes, so if you're a fan of fish and shellfish, this is the place to go. The island has a wide variety of fresh fish to choose from and its delicious dishes are sure to please your palate!
2. The city also has a wide selection of restaurants that serve different types of food from all over Asia.
Don't forget to go to the Roxas Avenue Night Market, which is a great place to try authentic Filipino dishes! It'll only take you an hour or so from Jaro Cathedral by taxi and it's one of Iloilo's top tourist spots as well as its biggest night market.
3. One popular dish in Iloilo is the La Paz Batchoy which is made from pork or chicken meatballs and noodles in a savory broth with garlic oil, ginger slices, green onions, soy sauce and pepper
4. Another delicacy found here are siomai which are steamed dumplings filled with ground pork or shrimp
5. If you're looking for something sweet to satisfy your cravings then try local ice cream – it's always available on every corner!
6. For those who want to experience authentic Filipino cuisine then head out to one of the many street food stalls around town where they sell everything from fried chicken feet (called "chicken pata") to fresh fruit shakes (called "halo-halo" )
7. You can't leave without trying some kakanin – these are delicious desserts like puto bumbong which are rice cakes wrapped in banana leaves cooked until they become soft enough.
Iloilo has everything from street food to fine dining restaurants with people who are friendly and always up for meeting new friends! If you're looking to experience the best of what life in this city can offer, make sure you make the most of your time here by getting out there and having a go.
All Properties
Whether you're looking for a residential lot or house and lot for sale in Iloilo, All Properties has what you need. We have listings of properties in all price ranges and beautiful neighborhoods so that no matter your budget or living needs we can find the perfect home for you! Have fun browsing our selection today!