June 6, 2022
Factors to Consider When Buying a Condo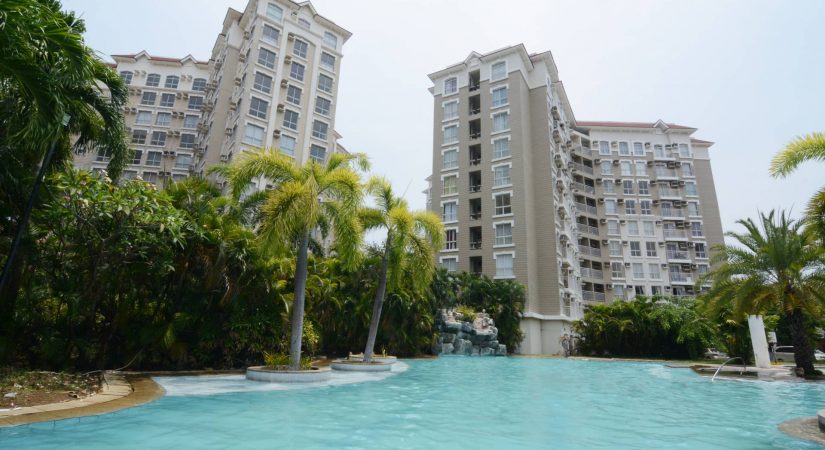 Purchasing a property, such as a condominium, is a good investment, but there are several factors to consider before making a downpayment or signing the Deed of Sale. Here are the five most important factors to consider when purchasing a condominium:
Considering your needs, is a condo living fit for you?
Before purchasing a condominium, determine whether the condominium will meet your needs for space or unit size, privacy, convenience, comfort, security, and safety.
Look for reasonable offers before buying a condo unit
Developers offer various lucrative packages, but you should keep an eye out for their association fees and amenities. Check on each amenity, how to get it, and whether it is worth the price you will be paying.
Property location matters when buying condo units
The location is also an important consideration when selecting a condominium. A well-located condo unit ensures easy access to amenities such as hospitals, restaurants, schools, and banks.
A unit's potential price appreciation is also determined by its location. The higher the price appreciation of the unit if it is located in a growing region or commercial area.
Evaluate the Condo Association Dues and Fees.
Another factor to consider when purchasing a condominium is the association dues and fees, which include:
Condo Association dues
Building maintenance fee monthly fees
Realty tax on your unit
Share of realty tax on the land where your condo is constructed
Share of realty tax on common areas
Parking fees
Aside from that, it is essential to determine whether there is a penalty fee for late payments, as well as the RPT or Real Property Tax for both the unit and the shared areas, as well as the land on which the condominium is built.
Determine the Restrictions of Condo Associations
Another thing to look into if you are planning condo ownership is the condominium's restrictions, such as those concerning pets, unit expansion or interior design, visitors, and parties.
Determine if you need bank loans, in house financing, or Pag-Ibig Housing Loan
When financing a condominium in the Philippines, you have two options: bank financing or a Pag-IBIG Housing Loan.
Most banks are now providing financing options for condominiums; however, the rate, interest, and monthly mortgage payment may differ from one bank to the next, whereas the Pag-IBIG Housing Loan is up to P6,000,000 or 80% of the total accumulated value (TAV).
Banks provide low-interest rates with a fixed rate of 1 to 5 years. Pag-IBIG Housing Loan, on the other hand, has fixed interest rates for up to 30 years.
Check the previous condo owners' or sellers'
If the property you're interested in has already had a previous owner, you'll need to gather or investigate information about the seller. When speaking with them, whether directly or through their broker, it is critical to understand how long they have owned the property and why they are selling it.
Check the unit structure of condo units before buying a condo
Your future unit will serve as your future home. Make certain that everything meets your expectations. Is the actual unit size acceptable to you? Are you satisfied with the unit's division? Is the bedroom in the ideal location? Is this better than single-family homes? Is your window view pleasant? Is the atmosphere relaxing and welcoming? Check out their model units if the unit is not yet physically available. Consider other options if there is even the slightest hint of discomfort in any part of the unit. Why? Purchasing a unit is a long-term investment. Your comfort and convenience are of the utmost importance.
Check the reputation of Condo Buildings Developer and Real Estate Professional such as Real Estate Agent and Brokers
Another factor to consider is the developer's or condo unit builder's reputation. A lot of fraudulent activity occurs in the real estate industry nowadays. Transacting with a reputable developer reduces the likelihood of encountering scams, schemes, and fraud.
A credible condominium developer keeps its reputation, executes on time, and delivers on its promises. They guarantee the quality of the condominium unit, its surroundings, and the community they build, down to the materials used and the design aesthetics. They also provide condo owners with a luxurious condo living lifestyle by constructing more amenities such as 24/7 security, a large property complex, clubhouses, internal access roads, fitness centers, and playgrounds.
Why should you buy a condominium?
A condominium, also known as a condo, is an individually owned unit in a multi-unit building. A condo owner has the right and control over the space inside their unit, while the community property outside the unit, such as the floor, walls, sidewalks, staircase, and other property, is shared with other condo owners.
Benefits of buying a condo unit from reputable condo development
In comparison to a house and a lot, buying a condo unit is a more affordable option.
Condominiums in Bonifacio Global City, Taguig, and Makati City are more affordable than houses and lots in Metro Manila. Because houses take up more space than condominiums, they are more expensive. A house and lot for sale in Manila costs around Php 25,412,601 or Php 105,940 per square meter on average. Makati is the most expensive, with houses and lots costing around Php 155,360,000 or Php 275,422 per square meter, while Caloocan is the most affordable, with houses and lots costing around Php 3,775,242 or Php 54,813 per square meter.
The average price of a condominium for sale in Metro Manila, on the other hand, is Php 4,200,000, or Php 113,000 per square meter. Makati has the most expensive houses and lots for sale, with an average price of Php 160,400 per square meter. It is followed by Taguig, which costs approximately Php 136,000 per square meter, and Pasay, which costs approximately Php 109,300 per square meter.
The average price of a house in Metro Manila is roughly six times that of a condominium. This is also one of the reasons why middle-income families and first-time homebuyers prefer to buy a low-end or mid-range condominium.
The location is ideal for many condo buildings.
Working professionals are the type of people who prefer to buy or own a condominium because they do not have to deal with the hassle of daily traffic.
Staying in a condominium, especially if it is located in or near business districts, provides the advantage of living near commercial establishments such as malls, grocery, supermarkets, restaurants, convenience stores, laundry shops, and transportation hubs, which are sometimes located on the ground floor of the condominium or just a few steps away.
Amenities
Pools, sports facilities such as basketball, tennis, and badminton courts, gyms, lounge areas, function halls, and playgrounds are common amenities in condominiums that provide their residents with a healthy and relaxing lifestyle.
Another advantage of purchasing a condo is having a receptionist who checks and verifies each condo visitor and assists condo residents in emergencies or accepting deliveries when they are not at home.
Safety and security
Apart from the receptionist who checks or calls the unit owner to verify their guests, condominiums have 24-hour security and CCTV cameras installed in the building.
The building's hallways are also equipped with fire sprinklers, smoke detectors, and fire distinguishes.
Minimal Upkeep
Condominiums require less maintenance because the unit owner is responsible for what is inside or inside her unit, while the condo's administration or developer is responsible for everything on the outside.