November 5, 2022
Experience Luxury Living at Portofino South in Cavite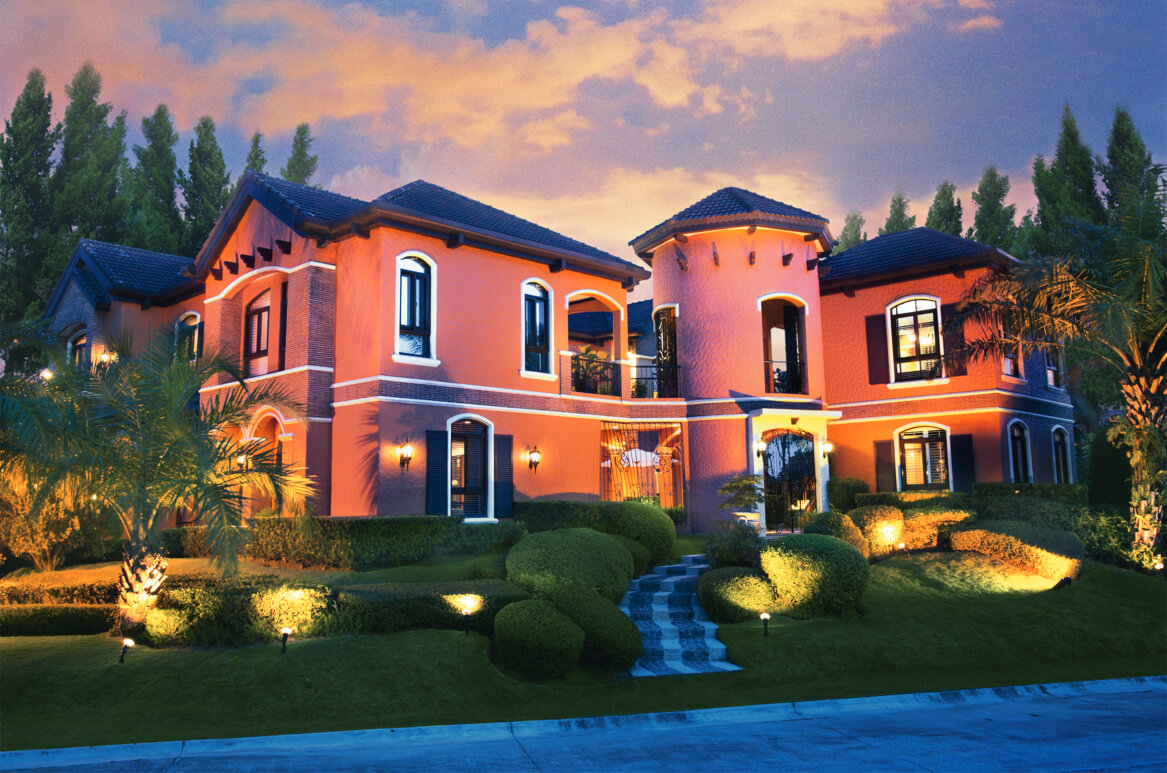 The second phase of the upscale gated community Portofino Heights is located along Daang Reyna Road and is known as Portofino South. Comparable to the initial phase, its opulent homes and lots for sale in Portofino South incorporate Italian charm, cutting-edge architectural styles, and first-rate property features. An exquisite view of the outdoors and sunsets can be found in communities with an Italian influence.
This enclave, which spans 50 hectares and has lots ranging in size from 300 to 700 square meters, exudes the same Old World Italian charm and modern European chic that Portofino Heights does. The Portofino South luxury homes for sale all have an authentically Italian feel. Portofino South offers the features of a full-fledged luxury real estate investment, including an impressive events hall, a stately clubhouse, and a sizable garden area, among others.
How to travel to Portofino South
The main road networks near Daang Hari and Las Piñas City allow for access to Portofino South in Daang Reyna from Metro Manila.
Manila to Portofino South
Take the South Luzon Expressway (SLEX) ramp to Alabang and merge onto it to reduce your travel time from North to South.
Take the SLEX exit in the direction of Calamba after crossing the Skyway section.
Continue forward and take the exit for Susana Heights.
Take the Muntinlupa-Cavite Expressway (MCX) to the right and proceed directly to the Evia Lifestyle Center.
Turn left to go toward Daang Reyna and Palazzo Verde on Daang Hari Road.
Go straight ahead and make a right turn to enter Portofino South.
Superior Features of Portofino South
Amore at Portofino, in addition to its stunning aesthetics and Italian architecture, is also home to a number of world-class facilities and services of the highest caliber, making it an ideal location for your luxury house.
The clubhouse in the community has a swimming pool that members can use to beat the heat and splash around with their children.
It also has a meditation garden and running paths that loop through the natural terrain, making it ideal for an energizing morning jog.
Amenities
Parco di Portofino Clubhouse
Swimming pool
Sun deck with lounge chairs
Multi-purpose hall
Indoor fitness gym
Activity area and meeting rooms
Basketball court
Gazebo
Kiddie and therapeutic pool
Facilities
Underground power, cable, and communication utilities
All entry and exit points have CCTV.
High-level security and roving patrols 24 hours a day, seven days a week
Electric fencing around the main perimeter areas
Global Land Property Management, Inc. manages a dedicated property management group.
Brittany Model Units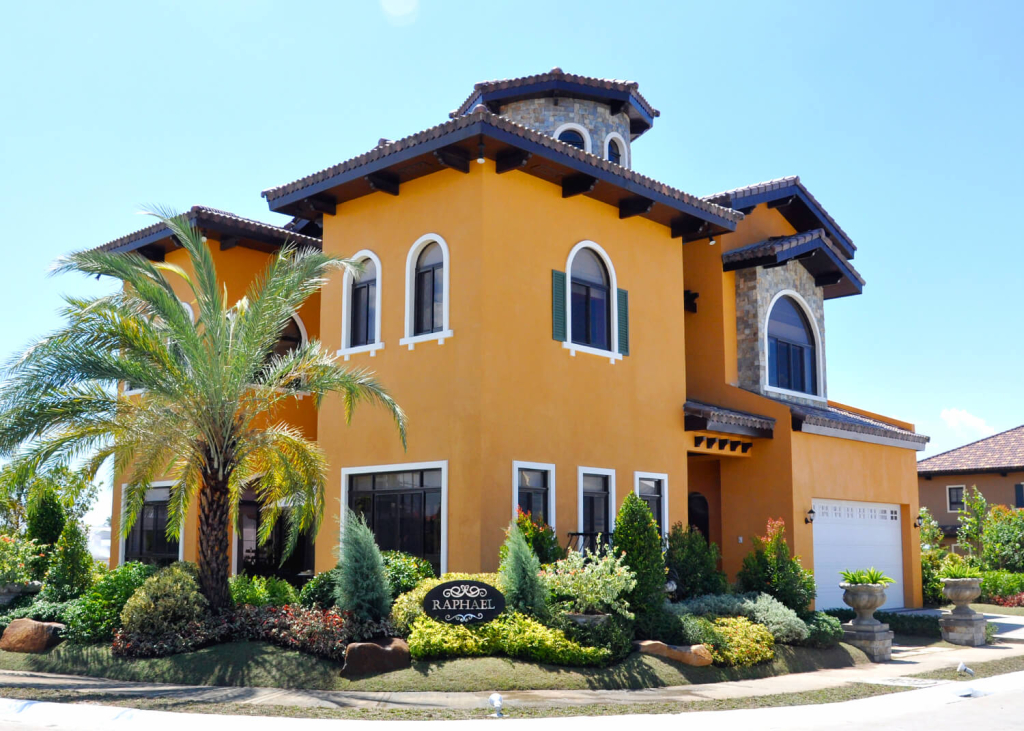 Antonello Luxury House
Begins with PHP 60,000,000
The Antonello is a two-story Italian-style luxury home model that embodies the splendor and sophistication of old-world Italy. With a floor area of 286 square meters, this sophisticated, high-quality, and aesthetically pleasing masterpiece of a luxury home is currently for sale.
Your growing family will not feel crowded in this luxurious two-story home for sale. It has an expansive bedroom ideal for couples, as well as a toilet and bath bedroom. Its design has been lovingly crafted to highlight the elegance and lauding charm of the luxury home within a neighborhood of comparable sophistication. Its orchestrated wood flooring on the second floor brings luxury home elegance.
Brittany's Antonello house model, which is a true testament to Brittany's luxury house and lot offerings, provides residents with both space and elegance.
Pietro Luxury Home
Begins with PHP 50,100,000
Pietro luxury home is a lovely two-story Italian luxury home for sale that stands serenely in the Italian-inspired communities of Portofino and Amore. This 264 square meters (floor area) home offers magnificent living spaces and quality family time.
Pietro's luxury home, which towers over the beautiful Italian-themed communities of Brittany in Vista Alabang, offers beautiful spaces for your family to enjoy. With its pocket gardens and tree-lined road networks, the community provides a peaceful atmosphere that will make your everyday life easier.
Portofino Heights' Pietro luxury home is one of many RFO units available in Vista Alabang. It is the fulfillment of anyone's dream who is looking for RFO properties or luxury houses that are readily available. There is just enough space on the property that spans 264 square meters of living area and a lot area of 225 square meters to enjoy spending quality time with friends and family.
Pietro luxury home is a stunning RFO luxury-ready residence with four bedrooms and three bathrooms, as well as plenty of space to spend quality time with friends and family on its 264 square meters of land. This house's world-class construction and layout will provide you and your family with plenty of living space.
Ghiberti Luxury Residence
Begins with PHP 66,000,000.
The Brittany Collection houses several masterpieces, including one known as the Ghiberti Luxury House.
This luxury home model has a floor area of 349 square meters (floor area) and a tower reminiscent of a castle where you can live like members of the royal family. It has an inner courtyard that serves as the focal point of the home, making it ideal for large family reunions and gatherings with friends and relatives.
You'd also applaud its dining area, where you can prepare your tasty meal or hang out on the countertop with your friends. This luxury home also has casitas, which are small houses with their own rooms that are set apart from the main house.
The Ghiberti luxury house model has enough space for a large family and provides an open space for you and your entire family to enjoy together. A lavish residence and land package created for a curated lifestyle.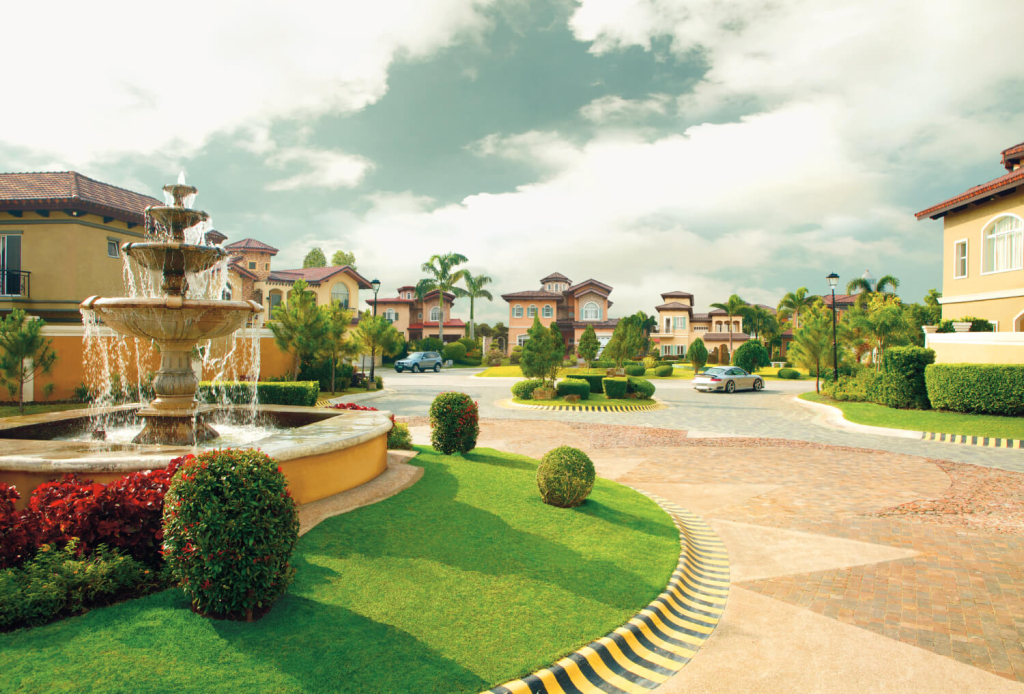 Raffaello Luxury House
Begins with PHP 63,000,000.
The Raffaello model is a luxury house and lot for sale with a floor area of 292 square meters that has been meticulously designed with attention to detail. This luxurious home with four bedrooms, including the expansive Master's bedroom, and an adjacent lot is currently for sale, and its expansive living and entertaining areas provide a glimpse into the grand and sophisticated life.
The interior and exterior of the Raffaello luxury pre-selling house and lot that are currently for sale are both inspired by Italian architecture and design. The Raffaello luxury house is both a home and a work of art; its stunning and regal architecture will leave you speechless every morning, no matter where you live in it. Enjoy incorporating a little bit of the Italian countryside into your daily life!
Visit AllProperties to learn more about Luxury House and lot for sale in the Philippines.