June 6, 2022
Cost of Building a House in the Philippines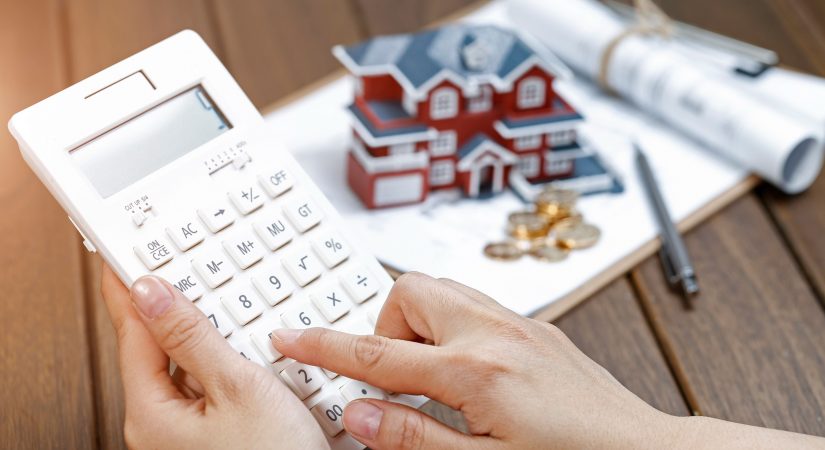 One consideration when planning to make a residential building or house is budget. A residential building is a building wherein the major parts or more than half of its gross floor area is for dwelling purposes.
As mentioned by the Philippine Statistics Association or PSA's Construction Statistics from Approved Building Permits for the First Quarter of 2021, five types of residential buildings are being constructed in the country- single type, duplex, apartment, accessoria, and residential condominium.
A single house is a complete structure for a single-family or household such as a bungalow, two-storey houses, nipa hut, and the like. A duplex is a single structure divided into two residential units by a wall that extends from the floor to the ceiling. Duplex houses are intended for two households that both have a complete living facility. Single houses and duplex are constructed in subdivisions or developed communities such as Vista Land and Landscapes' Camella and Lessandra.
An apartment is usually a two-floor structure with independent living areas and entrances from internal walls and courts. While accesoria is either a one or two-floor structure divided into several dwelling units with their separate entrance from the outside.
Lastly, a residential condominium is a structure that has several floors consisting of multiple dwelling units.
Trying to come up with an idea about a residential building or house construction budget is a bit tricky as there are many details and circumstances that are needed to consider, such as materials, permits, taxes, and labor fees for the workers, architect, and engineer.
Having an overview of a residential building or house construction can help make a more realistic budget and provide ample time to get your finances ready to avoid surprise and unplanned expenses.
RESIDENTIAL CONSTRUCTION OVERVIEW IN THE PHILIPPINES
According to PSA's Construction Statistics from Approved Building Permits for First Quarter 2021, the first quarter of the year marked 23,364 residential construction in the country. Residential construction increased at an annual rate of 6.2 percent which was contradictory to the annual decline of -27.2 percent in the same quarter of the previous year. 89.4% of this residential construction is coming from single-type houses.
During the first quarter of the year, residential constructions registered 3.8 million square meters, or 59.2 percent of the total floor area of constructions. Compared to the previous year's same quarter annual rate, residential construction increased at an annual rate of 4.2 percent.
Residential also has the highest average cost of construction, which is at Php12,128 per square meter. Among residential constructions, condominiums had the highest average cost of Php20,258 per square meter during the quarter while single type residential posted the lowest at Php10,172 per square meter.
The latest data shows that amidst the pandemic, more and more Filipinos are starting to construct houses.
METHODS IN COMPUTING THE COST OF HOUSE CONSTRUCTION
The cost of house construction is usually computed in two ways- detailed estimating and area method.
Detailed estimating is a process that requires the floor plan before estimating the total cost as it will be derived based on the quantity and quality of items or materials and labor cost. This process is more accurate than the area method as it can require the contractor or home builder to provide all the necessary construction details.
Computing through the area method on the other hand is the fastest way of knowing the construction cost as the constructor or home builder would only require the floor area to multiply it by a cost factor which may range from Php 15,000 per square meter for low cost or rough finish to Php 25,000 per square meter for basic finish or Php 60,000 per square meter for an elegant finish. With this method, a contractor can estimate a 100 square meter basic finish home for Php 2,500,000 (100sqm x Php 25,000).
However, the area method is not as accurate as detailed estimating because it cannot exactly calculate the cost impact of different factors such as the number of rooms, door, window, toilet and bath, the height of the structure, types of finishes, fixtures and other factors that affect the cost of house construction. The area method is only advisable to be used in providing the range of budget needed for the construction.
WHAT FACTORS DETERMINE HOUSE CONSTRUCTION COSTS?
To cost of house construction may vary depending on different factors that might affect it such as:
LOT LOCATION
The lot location is the first thing that affects the house construction cost as accessibility and availability of construction materials depend on it. The farther the location, the harder to transport the materials which may add extra cost in the house construction. Constructing houses in the provinces is also cheaper compared to Metro Manila as materials can be easier to transport in the provinces unlike in Manila where traffic and delays are normal.
Aside from this, high-end executive subdivisions have strict construction regulations like the materials to be used which makes it expensive to construct a house in the former.
TYPE OF FINISH AND FIXTURE
There are four types of finish in house construction- rough, basic, semi-elegant, and elegant finish.
A rough or plain cement finish is common in the Philippines. It is commonly known as bare houses as the structure of the house can be visibly seen on this type of finish. Houses with rough finish has concrete walls, a roof, a doorway, windows, sink, a toilet, and a bathroom. It costs between Php15,000 to Php20,000 per square meter.
On the other hand, the basic finish is the average or simple home for most Filipinos as it has quality materials for the paint, plumbing, and electrical requirements. It has the basic house rooms and fixtures, a garage that has a cover, bedrooms and kitchen with cabinets, ceramic or granite tiles, weather and wind-resistant windows and G.I. galvanized steel or G.I. tegula styled roof. Basic finish usually ranges from Php 20,000 to Php 25,000 per square meter.
Semi-elegant are finish is a combination of basic and elegant finish. This type of finish is usually seen in subdivisions and highly developed communities. Semi-elegant finish ranges from Php25,000 to Php35,000 per square meter.
Lastly, Elegant finish is typically villas and mansions owned by highly influential people like celebrities, businessmen, and tycoons in the Philippines. This type of finish ranges from Php40,000 to Php60,000 per square meter.
HEIGHT OF STRUCTURE
The height of the structure has an impact on the construction cost because as the floor or ceiling height increases the more structural elements, wall materials, and finishes are required to make sure that the house will be sturdier.
TYPE OF STRUCTURAL SYSTEM
The structure of the house affects the construction budget as the choice between the precast panels, load bearing chb, cast-in-place wall panels, and reinforced concrete frame have different costs and can affect the total cost of construction. Cast-in-place wall panels are expensive compared to reinforced concrete frame that is widely accepted and considered the safest and structurally sound system.
TIMETABLE
Rushed construction requires more manpower compared with the regular construction schedule. On and off construction like rushed can also create more expenses.
NUMBER OF ROOMS, TOILET, AND BATH
As the number of rooms, toilets, and baths is increasing on the floor plan the more materials and workforce are needed which in the end will add up expenses to the construction cost.
MATERIALS
Branded materials are known to have good quality and are expected to be costly compared to regular ones.
PhilconPRICES or Philippine Construction and Material Prices posted a list of construction materials prices in the Philippines as of July 2020. Here is the list for your reference:
PAINTING WORKS PRICES
ELECTRICAL WORKS PRICE GUIDE
MASONRY WORK PRICES
CONCRETING WORKS PRICES
HOUSE CLASSIFICATION
In the Philippines, houses are classified into four categories namely basic or rough, standard, semi-elegant, and elegant. Each of these categories has its own set of specifications and cost range.
BASIC
The basic house category is the most budget-friendly and economical type of house. It is best describing as:
no kitchen cabinetry
plain cement finish
basic quality fixtures installed.
basic flushed door installed.
steel casement windows installed.
no stone cladding.
no covered garage
basic plumbing fixtures installed.
basic electrical fixtures installed.
basic roofing material installed (G.I. corrugated roof)
STANDARD
The standard house category is the typical Filipino middle-class houses that have:
paint finish
with kitchen cabinetry
quality fixtures installed.
solid wooden doors installed.
powdered coated casement windows installed.
with stone cladding
with covered garage
quality plumbing fixtures installed.
quality electrical fixtures installed.
quality roofing material installed (G.I. tegula styled)
SEMI-ELEGANT
Most residential areas are built and have structures of semi-elegant houses as it is considered a complete house that includes:
multiple bedrooms
sliding windows
vinyl, ceramic floor tiles
walls are painted finish with stone accents.
aluminum Analoc / uPVC White Windows
solid Wood Doors for Exterior / Hollow Core for Interior / PVC for Toilets
Semi-Elegant Lockset and Hinges
Semi-Elegant Water Closet/lavatory
Semi-Elegant Sink Countertop
Semi-Elegant Lighting and Electrical Fixtures
Steel Railings with Wood Top
ELEGANT
Elegant houses are usually notable houses of celebrities or houses most of us dream of. Elegant houses use high-end materials to create customized, unique, and luxurious structures and ideas. Elegant houses have:
textured paint finish (stucco)
quality kitchen cabinetry
high-quality fixtures installed.
customized doors installed.
customized windows installed.
with stone claddings
with covered garage
high-quality plumbing fixtures installed.
high-quality electrical fixtures installed.
high-quality roofing material installed.
LABOR RATES
The cost of construction materials, other requirements, and labor affect the total cost of your house construction. As per labor cost, according to The Construction Labor Market Analyzer, the construction labor cost percentage should be around 20 to 40% of total costs.
As of December 2019, this is the rate guide for construction laborers in the Philippines.
The salary of laborers may be hourly or daily rate and depends on the project location, skill level, and type of construction work.
Architects plays a major role in home construction since they are the ones who create the master or floor plan. The United Architects of the Philippines or UAP suggests that the Architect and Engineer's professional fee should be equivalent to the 10% of the house construction cost specially to those who design single-detached homes, duplexes, row houses, townhouses, and small apartments.
Building a house is a long-term valuable investment that can be passed from generation to generations. The most important thing that you need to keep in mind when planning to build a house is to choose the type of house based on your needs, how much are you willing to shell out for the construction and timeframe. Once done, you can research and talk to reputable companies that can help you achieve your dream house.
This cost to build a house guide serves only as a rough estimate. For definite cost estimation you may consult with licensed professionals such as contractors, engineers, and architects.
If you are looking for ready for occupancy house and lot and residential lots in a suburban, safe, secured, and well-developed community, where you can start the construction of your dream house, check out All Properties.
All Properties offers online property listing for house and lot, and lots for sale under one of the country's biggest and reputable real estate companies, Vista Land and Landscapes' subsidiaries, Britanny, Crown Asia, Camella, and Lessandra located in Ilocos Sur, Pampanga, Pangasinan, Antipolo, Cavite, Iloilo, and Cebu.