January 7, 2022
Condo vs House: What Property Should You Get?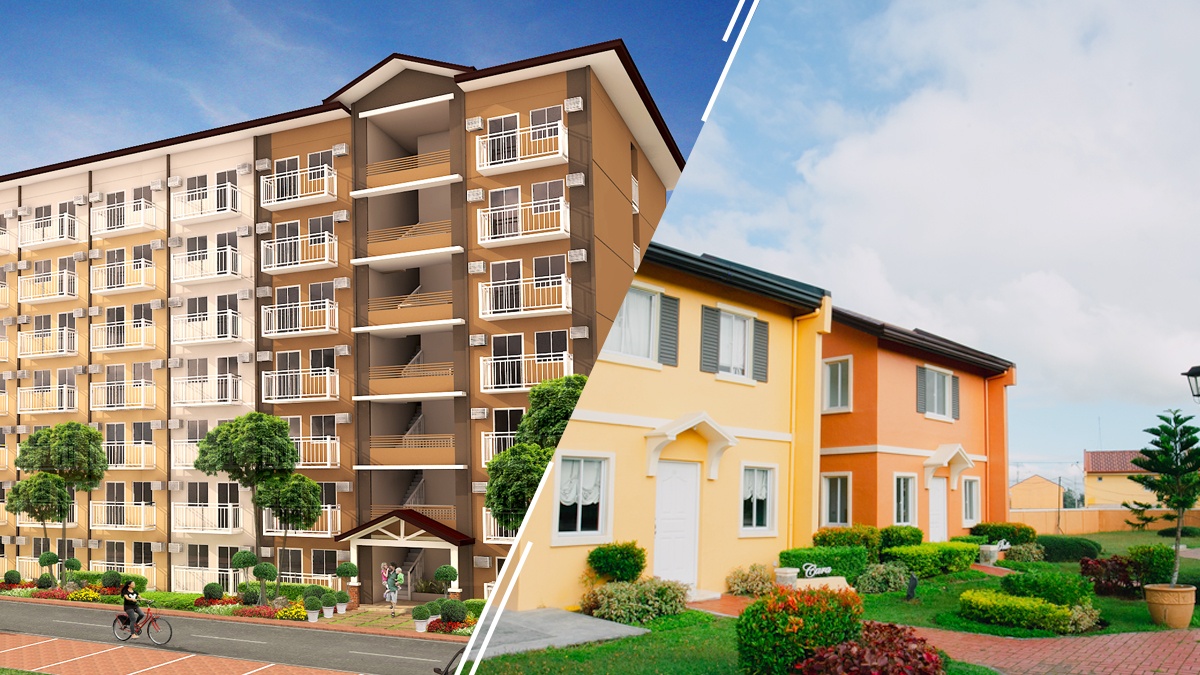 One issue that Metro and suburban residents face is determining whether to purchase and live in a condominium or a house and lot. With all of the traffic and daily obstacles that the household experiences, having a convenient, calm, and pleasant place to rest and live is a godsend.
Some people prefer to live in a condominium because it is close to their office and they don't have to deal with traffic every day, while others prefer to get a house because they have the freedom to do whatever they want with their space, but which property is best for people living in the city and suburbs?
A condo or a house?
WHY SHOULD YOU OWN A HOUSE AND A LOT?
Owning a home is one of the most important decisions you'll ever make. You not only get to customize your living space, but also create memories with family and friends in this special place that nobody else will share.
THE BENEFITS OF OWNING A HOUSE
Everyone's aim and objective is to own a home and a lot since it represents comfort, flexibility, and security. Other benefits of owning a home include the following:
THE JOY OF OWNERSHIP
The desire to be a proud owner is at the top of the list of reasons why Filipinos buy houses and lands. Why? Having your own house provides satisfaction or a feeling of personal progress in terms of fulfilling a goal or a desire, as well as a sense of security and stability.
APPRECIATE OVERTIME
Houses and lots are among the finest investments you can make since they increase in value over time. This might be attributed to variables like the accessibility of the property's location, local zoning rules, inflation policies, and amenity developments such as swimming pools.
Aside from that, the value of the property improves quicker if it is located in growing areas or in or near commercial areas, business districts, and tourist attractions.
MONTHLY PAYMENTS ARE CONSISTENT
When your monthly payment is consistent, it is easier to manage your monthly budget.
When you opt to mortgage a house and lot, the interest rates offered by either a bank or PAG-IBIG are fixed. Banks often provide fixed interest rates for one to five years. Pag-IBIG Housing Loan, on the other hand, has set interest rates for up to 30 years.
Fluctuating property taxes or property insurance may alter, but not as frequently as rent payment hikes.
FLEXIBILITY
Having your own house allows you to do anything you want within its four walls. This means you have a sense of independence in that you may paint the walls whatever color you like, install permanent decors and fittings, and arrange your house to your style and preferences. You may also create a mini-garden, install a ready-made swimming pool, and organize parties without seeking permission from your landlord.
ROOMY AREA
Houses contain large open spaces that may be turned into living rooms, kitchens, dining areas, bedrooms, and, in certain cases, space for laundry, unclean kitchens, garages, and gardens.
DISADVANTAGE OF OWNING A HOUSE
A home may be seen as an investment that will increase over time, but it also comes with a few disadvantages such as high maintenance costs.
MAINTENANCE FOR A SINGLE FAMILY HOUSE CAN BE COSTLY
Because you have complete authority over the property, you are fully responsible for its maintenance, repair, and renovation.
LONG-TRAVEL TIME
Affordable and available houses and lots for sale are now located in suburban locations that are two to four hours' drive from the business and commercial hubs.
HOW MUCH WOULD BUYING RFO HOUSE AND LOT COST?
In the Philippines, affordable housing is defined as a home that costs less than P3 million. A government organization, the Housing and Urban Development Coordinating Council, defined the low-income bracketing based on price range and ceiling. Units sold for more than P1.7 million but less than P3 million are considered low-cost housing.
Economic housing is defined as residences selling for P450,000 to P1.7 million, whereas public housing is defined as dwellings selling for less than P450,000. Existing mid-priced houses cost between P3 million and P4 million. High-end things are ones that command a higher price. Various financing options are available for aspiring homeowners. These options may cover down payment and monthly mortgage payment.
HOW MUCH WOULD IT COST TO BUILD A HOUSE?
The cost of building a house is often calculated in two ways: thorough estimating and the area method.
Detailed estimating is a method that necessitates the use of a floor plan before estimating the overall cost, which is dependent on the amount and quality of commodities or materials, as well as labor costs. This approach is more accurate than the area method since it may need the contractor or home builder to provide all relevant building data.
The area method, on the other hand, is the quickest way to know the construction cost because the constructor or home builder only needs the floor area to multiply by a cost factor that can range from Php 15,000 per square meter for a low cost or rough finish to Php 25,000 per square meter for a basic finish or Php 60,000 per square meter for an elegant finish. A contractor may estimate a 100 square meter basic finish home for Php 2,500,000 using this procedure (100sqm x Php 25,000).
However, the area method is less accurate than detailed estimating because it cannot precisely calculate the cost impact of various factors such as the number of rooms, the number of doors, windows, toilets, and baths, the height of the structure, the types of finishes, fixtures, and other factors that affect the cost of house construction. The area approach should only be used to provide a range of budget for the building.
The cost of the home building may vary based on several elements such as the lot's location, the house's finishing, and fittings, its height, structural system, number of baths, toilets, and rooms, timeline, paint, and labor cost.
ALSO READ: Cost of Building a House in the Philippines
WHERE TO LOOK FOR HOUSE AND LOT FOR SALE
Finding a house and lot for sale from a reputable developer is quite challenging nowadays due to different scams and schemes done by people who pretend to be the developer's representative or seller.
Good thing online property listings platforms are now available, one of which is All Properties.
All Properties offers property listing for ready homes, and lots for sale under one of the country's biggest and reputable real estate companies, Vista Land and Landscapes.
All Properties help future homeowners find a house and lots for sale in key provinces and regions on the rise in the Philippines. Some of which are from Vista Land and Landscapes' subsidiaries, Britanny, Crown Asia, Camella, and Lessandra located in Ilocos Sur, Pampanga, Pangasinan, Antipolo, Cavite, Iloilo, and Cebu.
With All Properties, you can get your dream house and lot in a well-developed community through the help of professionals.
RELATED: Is It Cheaper to Buy or Build Your House?
WHY SHOULD YOU OWN A CONDOMINIUM?
A condominium, often known as a condo, is an independently owned unit in a multi-unit structure. A condo owner has the right and authority over the area inside their unit, but the communal property outside the unit, such as the floor, walls, walkways, stairway, and other property, is shared with other condo owners.
ADVANTAGES OF BUYING A CONDOMINIUM
When you buy a condo, the cost is spread across many people. You are buying into an investment that will increase in value over time as more condos come up for sale and sell at higher prices.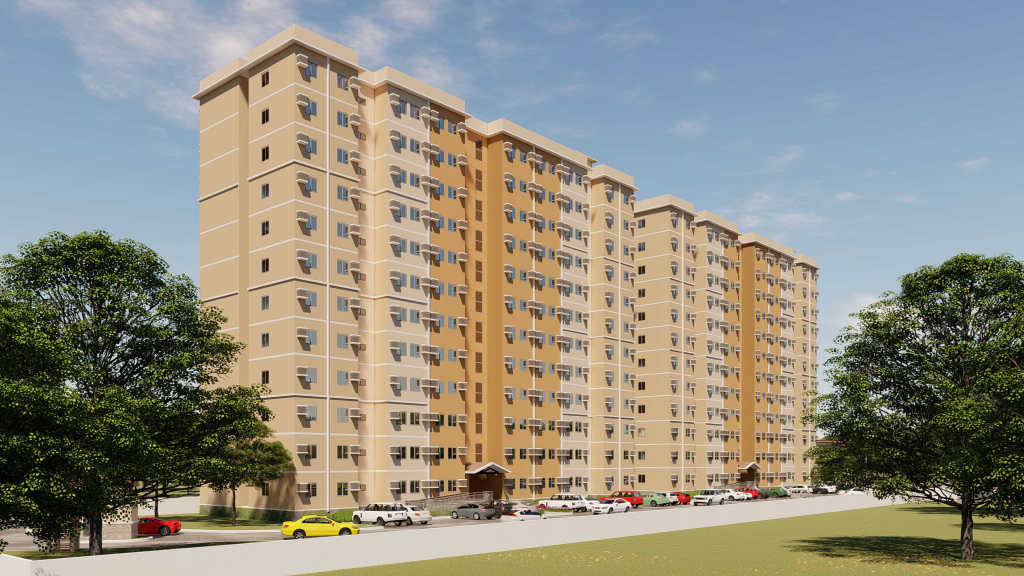 When compared to a house and a lot, it is more affordable
Condominiums located outside of the business hubs of Bonifacio Global City, Taguig, and Makati City are cheaper than homes and lots in Metro Manila.
Because homes take up more space than condominiums, the cost of a house and lot is greater. The average price of a home and lot for sale in Metro Manila is roughly Php 25,412,601, or Php 105,940 per square meter. Makati has the most costly houses and lots, which cost roughly Php 155,360,000 or Php 275,422 per square meter, while Caloocan has the most economical houses and lots, which cost around Php 3,775,242 or Php 54,813 per square meter.
A condominium for sale in Metro Manila, on the other hand, costs an average of Php 4,200,000, or Php 113,000 per square meter. Makati has the highest price per square meter for houses and lots for sale, at Php 160,400. It is followed by Taguig, where the price per square meter is over Php 136,000, and Pasay, where the price per square meter is around Php 109,300.
In Metro Manila, the average price of a house is almost six times that of a condominium. This is also one of the reasons why middle-income families and first-time home purchasers gravitate for low- and mid-range condominiums.
Location is ideal for condo owners
Working professionals in urban areas are the type of people that prefer to buy or own a condominium since they do not have to deal with the stress of everyday traffic. Most condo buildings are built in convenient locations nationwide.
Staying in a condo building, especially if it is located in or near business districts, provides the advantage of living near commercial establishments such as malls, grocery, supermarkets, restaurants, or convenience stores, laundry shops, and transportation hubs, which are sometimes located on the ground floor of the condominium or just a few steps walking distance.
Amenities
Pools, sporting facilities such as basketball, tennis, and badminton courts, gyms, lounge rooms, function halls, and playgrounds are common features in condominiums that offer its residents with a healthy and pleasant lifestyle.
Another perk of purchasing a condo is having a receptionist who examines and confirms each condo visitor and aids condo residents in emergency situations or accepting deliveries while they are not at home.
Safety and Security
Apart from the receptionist who verifies or phones the unit owner to verify their guests, condominiums have 24-hour security and CCTV cameras placed in the building.
The building's halls are additionally equipped with fire sprinklers, smoke detectors, and fire distinguishers.
Minimal Upkeep
Condominiums require less maintenance and care since the unit owner is responsible for what is inside or within her apartment, while the condo's administration or developer is responsible for everything on the outside such as exterior maintenance.
DISADVANTAGE OF BUYING A CONDO UNIT
Buying a condo unit may seem like the perfect investment for your money and time, but there may be risks.
FEES FOR CONDOMINIUM
Monthly fees or association dues are frequently charged to condo owners and range from Php1500 to Php25000, depending on the size of the unit, location, and property developer. The following are the most frequent condo fees in some condo communities:
Fees for membership in an association
Your unit's real estate tax
Real estate tax on the property on which your condo is built
Real estate tax on common spaces apportioned
Parking charges
Condo owners are also subject to a penalty if they fail to pay their association fees on time. Late payments are typically levied at a rate of 4% per month.
Aside from the monthly dues and fees, condo owners must additionally pay their RPT or Real Property Tax for their unit, as well as the communal amenities and land on which the condominium is built, either quarterly or yearly.
Strict Regulations and Limited Space
In the Philippines, an ordinary condominium might be as little as 18 square meters for a studio type or less than 50 square meters in floor space. Unlike living in a bungalow, where you can always remodel, reorganize, or build a new room, living in a condominium, particularly a studio-type apartment, offers less area to design and fewer furnishings and appliances to fit and rearrange.
Aside from the restricted space, some condominiums have rigorous requirements about the inside of the units because each unit was created with its own standards and constraints. Extension plans are also not permitted since they may jeopardize the structural stability of the structure. Condo owners need also to obtain authorization from the condominium's property management office for any repairs or alterations.
Living in a condo is also subject to condo or house rules, such as restrictions on guests, dogs, and parties.
Condo unit owners do not have their own outdoor space since these amenities or common areas are shared with other tenants.
Inadequate Privacy
In the Philippines, other households live above, below, and on the sides of the unit you own if you live in a condo. You may occasionally hear noises from your neighbors, such as people screaming, infants crying, and furniture being moved. At the same time, you must be cautious in your movements and speech since they may hear noises coming from your unit.
CONDOMINIUM PRICE IN METRO MANILA
A typical downtown Manila condominium will cost around Php 13,1965.60 per square meter but might be depending on the location of the condominium unit.
If you want to buy property in Makati, BGC, or Ortigas, the best commercial centers in Metro Manila, you need to budget more than someone searching in the suburbs.
A condominium apartment in Makati may cost anything from 15,224,550 to 5,074,850 or more. In Quezon City, a spacious two-bedroom apartment may cost roughly Php 4,059,880. While three-bedroom condominiums in Makati and Bonifacio Global City appreciated by more than 15%. in 2018.
CONDO LIVING or BUY A HOUSE?
Choosing between a house and a lot and a condominium unit is a difficult option, especially if you live in the Metro, but it still depends on the home buyer's wants and requirements. Some people may believe that the cost of a condominium unit is less than that of a house and lot. Others may believe that purchasing a house and land is roomier than purchasing a condo unit. Some people may pick inexpensive houses and lots two to four miles away from commercial and business centers because they prefer a big and private home over condos in the business district and near commercial areas.