January 7, 2022
Christmas Gift Ideas Philippines 2021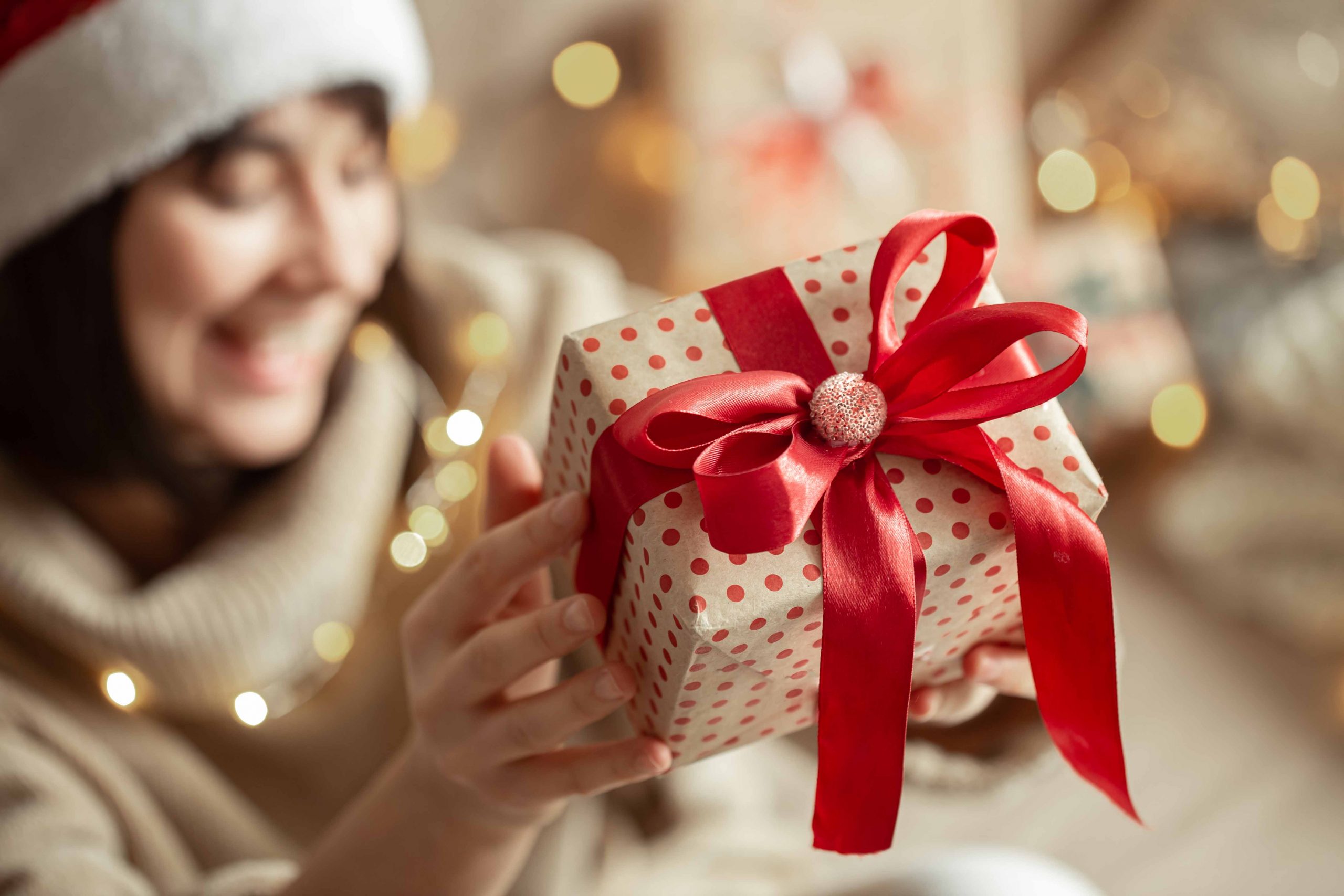 The month of September has arrived, which means that Christmas is just around the horizon. Although Christmas will never be the same as it was before the pandemic, our traditions such as putting up a Christmas tree, lights, and other ornaments, as well as preparing Noche Buena and gift-giving, will continue. There will undoubtedly be some little or even big changes to our Christmas traditions, but as Filipinos, we will always find ways to unite and celebrate this great season with our families and friends.
Now the question is, are you ready for your Christmas Gift Giving tradition? If not, here are some Christmas gift suggestions that you can give to your loved ones.
HOME BAKERS
A Filipino household is not complete without a home baker who enjoys making cake, pastries, sweets, and other confectioneries that satisfy our sweet tooth. These goodies that they make are always present at birthday celebrations, weddings, anniversaries, and other family gatherings. These home bakers can be our mom, aunts, sisters, uncles, or nieces and other family members and friends who have local small businesses that offer cake, delicacies, and pastries sold during the holiday season.
Here are some Christmas Gift Ideas and catalog to consider if you want to make this Christmas particularly special for them:
MUFFIN or COOKIE PAN
A nonstick muffin pan or a mold in which muffins or cupcakes are baked may be one of the greatest gifts for that home baker who likes creating muffins and cupcakes, as the nonstick coating of the pan prevents muffins or cupcakes from sticking and makes them easy to wash.
NON STICK SILICONE MAT
Your home baker friend or family member may omit the cooking spray, pan grease, and parchment paper if you use a nonstick silicone mat. Placed directly over an existing cookie sheet or countertop, the silicone mat is a fantastic alternative for promoting healthier results and optimum ease in the kitchen while baking or preparing sweets.
BAKING PANS
A baker is always in need of baking pans. That is why getting them is considered one of the perfect gifts that you can give bakers. Baking pans are used to contain both fluid mixtures like cake batter and thick solid masses of food like savory hotdish recipes. Baking pans come in a wide range of sizes, materials, surface textures, and colors.
MEASURING TOOLS
The proper measuring of ingredients is essential in baking, so shopping or getting one for your baker friend will ensure that their baking project for their shop will be finished correctly.
Aside from baking utensils, try gifting your home baker friends or relatives decorative materials for baking, such as cookie cutters, frosting pens, icing baking sets, and nozzle sets. You may even surprise them with functional storage for their kitchen tools or an oven if you're feeling generous this holiday season, they would surely love and appreciate your generosity as it can help their growing local shop or hobby. If you are looking for a great place to purchase low-cost baking supplies and essentials for this holiday, visit ALL HOME!
THE FAMILY CHEF
There will always be that accidental chef in the family who enjoys cooking and can provide the most desired delicacies whenever the family gathers.
Consider the following present suggestion for this family member or friend:
FOOD STEAMER
A food steamer, also known as a steam cooker, is a small kitchen device that uses steam heat to cook or prepare various meals by enclosing the food in a closed vessel to prevent steam escape.
MULTICOOKER
A multicooker is an electric kitchen device that uses a timer to automate cooking. A common multicooker is capable of boiling, simmering, baking, frying, deep-frying, grilling, stewing, steaming, and browning food.
AIR FRYER
An air fryer is a tiny countertop convection oven that simulates deep frying without the need for oil. A fan circulates hot air at high speeds, resulting in a crisp coating produced by browning processes such as the Maillard reaction.
Aside from kitchen appliance presents for your family chef, you can also give them some kitchen gear or cooking classes accessible on the website of different culinary schools and their partners in the country.
COFFEE AFICIONADOS
Coffee, who doesn't love one? Coffee has been a part of the lives of most of us . For some it is like bags that they should bring whenever they go out as it can either calm our senses for weeks , turn a wrong day into a great one and at times provide creative juices or answer when we are having a momentarilty knowledge block.
Here is the best coffee-making equipment you can give to your coffee aficionado loved ones:
ELECTRONIC COFFEE MAKER
The most convenient and quickest method to enjoy a cup of coffee is through Electric Coffee Maker. This is ideal for your loved ones who are always on the move or who enjoy coffee because all they have to do is pour coffee grounds on a paper or metal filter inside a funnel positioned over a glass or ceramic coffee pot. Subsequently, in a separate chamber, pour cold water, which is then boiled and poured through the funnel. In a few moments, your loved one will be able to enjoy his favorite coffee.
POUR-OVER COFFEE MAKER
Pour-over coffee is quite popular and can be found in many households nowadays. Pour-over brewing is pouring hot water over ground coffee, allowing it to drain through a filter and into a carafe or glass container. Pour over is also known as filter coffee or drip coffee. Pour-over coffee is ideal for that someone who enjoys having their coffee machine.
POUR-OVER COFFEE CONE
A pour-over coffee cone is a cone-shaped device that contains a filter or functions as its filter and flows water down through the coffee bed into a hole or series of holes at the bottom. Normally, pour-over coffee cones are attached to a glass container or a cup.
FRENCH PRESS
A French press, also known as a cafetière, cafetière à piston, caffettiera a stantuffo, press pot, coffee press, or coffee plunger, is a coffee brewing equipment that may also be used to infuse tea.
Coffee is made in a French press by placing coarsely ground coffee in an empty beaker and filling it with hot water in a proportion of roughly 30 g of coffee grounds to 500 ml of water, more or less to taste.
The French press is an inexpensive and simple to use a coffee machine that is perfect for people who wish to experiment with different coffee tastes based on water and coffee ground proportions.
DOUBLE-WALL GLASS COFFEE CUP
The Double Wall Design Glass Coffee Cup keeps hot liquids safe to touch and cold drinks free of condensation. It also keeps your drinks hot or cold for a longer period.
The cup is made of excellent borosilicate glass and is resistant to extreme temperatures. It also allows you to rapidly fill the frozen cup with hot water.
This gift is perfect for your loved ones who love both hot and cold coffee.
COFFEE GRINDER
Coffee grinders are normally flexible and adjustable, making them easy to use. As a result, this gift idea can make your loved ones enjoy espresso cold brew, pour-over, or any other coffee beverage with ease and convenience.
In addition to these Coffee Christmas Gift Ideas, you may include a coffee spoon, scoop, and handcrafted cups. You may visit All Home on their physical store or online for affordable Christmas Gift Ideas for your coffee enthusiast's loved one.
PLANTITO AND PLANTITAS
Gardening is a new interest that arose as a result of the pandemic. This is why most of us have plantitos and plantitas as family members.
Here are some home plant collection tools and accessories that you can give your plant lover relatives:
POTS
Plantitos and plantitas would surely be happy if they receive pots for Christmas as they can place them on the ground, a window sill, a deck, or even a flight of stairs. It also allows them to have complete control over the soil in which their home plant collection will develop. Garden soil may not be ideal, but when you plant in a pot, you have complete control over the soil and may give ideal growing conditions that your garden soil may lack.
Aside from these advantages, pots may also be used as a decorative item in the home. If you go to Spruce Plant Shop, either in their pop-up store or website, you may see and buy a variety of clay pots that are both attractive and useful.
PLANT STAND or RACK
Another perfect gift for Plantitos and Plantita this Christmas is a plant stand. Plant stand may appear to be a little item, yet it may be used for a variety of reasons. In other houses, plant stands are used as furniture or artwork, adding a subtle touch to a room's vitality. The major aim, of course, is to move the plant off the floor and onto its own raised platform.
For pots and plant stand and rack, you may shop local stores like either Spruce Plant Shop or at ALL HOME.
JOURNAL JUNKIE
Journal Junkies are usually our creative relatives and friends who enjoy creating one-of-a-kind or custom-made items out of journals, scrapbooks, and notebooks.
Here are some Christmas gift ideas that will make our Journal Junkie happy:
JOURNAL GIFT SETS
Your journal junkie relative will be surprise if you will give them a journal gift set. This set is normally composed of a themed journal or notebook and pen but there are gift sets that include washi tapes, dried flowers, and if it is K drama or Korean Drama themed, there are some cute merchandise or photo of Korean actors and groups.
Sellers for journal gift sets are mostly found online or on specialty shops intended for journaling.
COVID-19 PREVENTION GIFT IDEAS
In terms of practicality and if you're on a budget, you may give your family and friends Anti-Covid products like the ones below during the holidays:
FACE MASK
A surgical mask, also known as a medical face mask, is a piece of personal protective equipment worn by medical personnel during surgeries and is now being used to prevent the Covid-19 virus from spreading and protect life.
Face masks are now available in a variety of colors and are sometimes referred to as a jewelry that should be worn anytime or wherever you are to protect your life and the lives of the people that matters to you most.
Face masks can be purchased in pharmacies and through online stores.
BOTTLE OF ALCOHOL
Another life-saving and practical partner that everyone should have on their bags and no matter where you are this pandemic is alcohol or a bottle of 70% isopropanol or ethyl alcohol as it can be used to prevent spreading and catching the Covid-19 virus. Now a days, there are a lot of variants of alcohol to choose from, some even have scents. Online, there are local companies selling gift ideas or packages that includes, new normal necessity, which includes a bottle of alcohol.
UVC LED STERILIZER
Another great gift ideas that you can give this holiday season is a UVC Led Sterilizer. UVC Sterilization has been shown to sterilize objects such as grocery and shopping items, bag, money, photos, bank book and cards, disposable masks, mobile phone, and glasses without the use of radiation, ozone, or residue.
The price of a UVC Led Sterilizer may be costly, but the advantages it can provide to your loved ones are well worth it, especially now that most of us focus on how to either prevent the spread of the virus or catch it.
ALL HOME supplies UVC Led Sterilizers as well as other new travel necessities like as face masks and alcohol.
Giving gifts is one of the most popular activities during the holiday season. Things may be different than in the past because we cannot organize reunions, see one other in person, or hear each other laugh, but as Filipinos, we will always find ways to hope, treat, and support each other this Christmas season.
ALLPROPERTIES
Looking for properties such as house and lot for sale near you? Visit AllProperties!
Do not miss out on this great opportunity to find your perfect home, so visit our website today and start browsing through thousands of homes from across the country that meet many different needs.