June 6, 2022
Five Things to Consider in Choosing the Perfect Location for your New Home in the Philippines 2021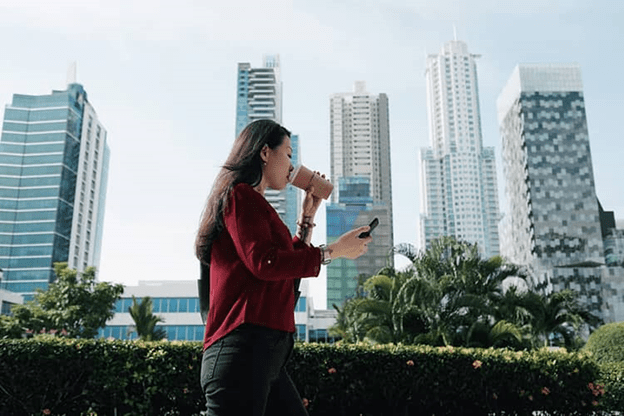 When buying your dream house and lot in the Philippines, one of the critical factors to consider is the location. Many factors can affect our buying decision thus, choosing the perfect location is not an easy task. Selecting the right location means holding a valuable property.
With the hit of the Covid-19 Pandemic, many Filipinos opted to live on the outskirts of congested cities, choosing comfort and accessibility over price. Spacious, green luscious communities became the most searched housing locations.
"Even if you find the home of your dreams, never sacrifice on location."

Are you on the lookout for your property investment? Here are five factors to consider in choosing your dream home.
Five Factors to Consider in Choosing the Perfect Location
1.  Accessibility
Depending on your particular needs, always consider the property's proximity to all things that matter. Is it near my workplace? If you want convenience, make sure the location is accessible to you. Can I buy my groceries easily? Out of the hustle and bustle of your day job, you must make sure that everything is within your reach. Is it near a hospital? If a family member is sick and needs immediate medical attention, you need to consider its proximity to medical facilities.
Access to delivery services is another essential thing on our checklist. Get All connects people & businesses by providing same-day, on-demand delivery courier services in key cities inside & outside Metro Manila.
These are some of the things most homebuyers need to consider for accessibility.
2.  Development
While all home buyers consider the amenities inside, it is not just the existing developments and amenities that matter — one should look for future developments in the vicinity. Commercial developments are more likely to bring positive effects and eventually can improve the property's value.
"When you're shopping for a home, try to find out whether any new public, commercial, or residential developments are planned and consider how these additions might affect the desirability of the surrounding areas." -Investopedia
Let us take Camella Sorrento in Panipuan, Pampanga as an example. With the rise of the Global Construct City in the vicinity, investors are now seeing its worth, putting this project as one of the most sought-out property locations since last year.
Developers that see the whole spectrum, and go beyond what lies ahead are worth investing your hard-earned money in.
3.  Security
All of us consider safety as our top priority when looking for a new home. Now that we are in the middle of the pandemic, observance of the health protocols is now part of the consideration. The presence of large trees, quality landscaping, and nearby parks or spacious community spaces give us a breath of fresh air during the lockdown and this is one of the factors that add up to the quality of the location you are looking for.
You can compromise the property's price but not the safety of your loved ones. Remember, a safe environment creates a tension-free and relaxing atmosphere for everyone in the household.
4.  Price
When considering your desired location, put in mind that no two locations could be identical in price. One property can be higher than the other especially if the real estate development is in a prime location. If the price is lower, there can be some compromises.
Investment Tip: For instance locations with thriving economies can be higher in prices. Take time to research the value of properties in the area of your choice before coming up with a choice.
Some of the hottest locations you might want to look at are Cavite, Antipolo, Pampanga, Candon, Iloilo, and Cebu. These locations are well-developed sites and are justifiable in price.
With the current situation, lots for sale show stable growth in value and you might be surprised to find the perfect one for you!
5.  Investment Potential
If you are looking for a property as a source of additional income, it is important to consider its investment potential in the long run. Purchasing a property in a location where its value appreciates for some time and certainty of investment return is a gem!
"Land experienced the greatest uptick in interest from property seekers." -Manila Times
Lot investment has become a popular real estate investment option since 2020. This is because most property seekers are looking for something to invest in like properties that can be passed on to the younger generation or become a rental property in the future. If you want control over your property, buying a piece of land may be the best for you.
Camella in Candon offers the best investment for lot property yielding its profit mainly from AirBnB, transient homes, and rental apartment potential due to its accessibility to new tourist destinations and white sand beaches in Ilocos Sur giving tourists a breath of fresh air. With the Build, Build, Build projects coming into action, Candon City is an eye candy for investment 3 to 5 years from now.
Investment potential may vary depending on the property you are eyeing for the real estate investments.
When searching for a property of your choice, remember the location. If you are one of those property seekers that look at real estate as an investment, location is one of the factors that are crucial to your decision-making. Be wise in choosing the locale of your property for it will benefit you in the long run.
Are you on the lookout for a house and lot in the Philippines located in the best location and offers exciting returns? Check out our website for more property listings that you will surely love.