January 7, 2022
Cheapest Types of House to Build in the Philippines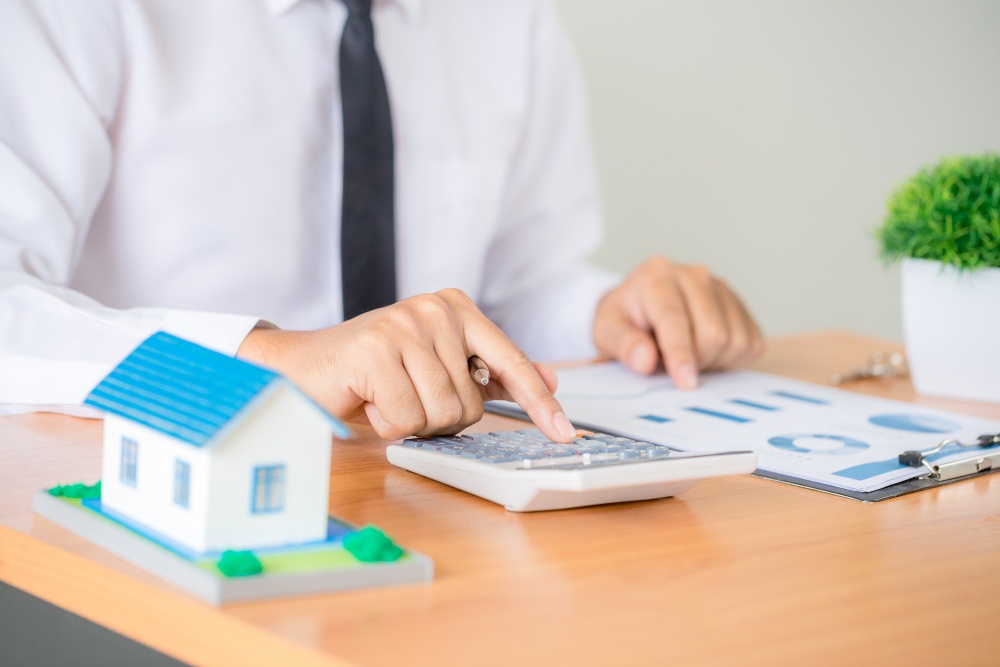 After purchasing an empty lot, the next step is to pick what type of house to construct on it. Deciding what sort of house to build, as well as its size, construction, and fixtures, maybe hard. Things should also be considered when making one.
The cost of building a house might vary based on a variety of factors, including the location of the property. The lot location is the first factor that influences home construction costs since it impacts accessibility and availability of construction supplies. The more remote the site, the more difficult it is to transport materials, which may increase the cost of house building. Aside from that, high-end executive subdivisions have tight construction rules, such as the materials to be utilized, which makes building a house in the former more expensive.
The type of finish and fixture used can also have an impact on the cost of construction. In the Philippines, a rough or plain cement finish is prevalent. Because the structure of the home can be seen on this sort of finish, it is frequently referred to as naked houses. Rough-finished houses have concrete walls, a roof, a doorway, windows, a sink, a toilet, and a bathroom. It ranges in price from Php15,000 to Php20,000 per square meter.
The basic finish, on the other hand, is the average or simple home for most Filipinos since it contains excellent materials for the paint, plumbing, and electrical needs. It contains standard homerooms and fittings, a covered garage, bedrooms, and kitchen with cupboards, ceramic or granite tiles, weather, and wind-resistant windows, and G.I. G.I. stands for galvanized iron. roof in the tegula style Basic finish usually ranges from Php 20,000 to Php 25,000 per square meter.
A semi-elegant finish is a cross between a basic and an exquisite finish. This finish is commonly seen in subdivisions and well-developed neighborhoods. Semi-elegant finishes cost between Php25,000 and Php35,000 per square meter.
Finally, elegant finishes are often villas and mansions owned by very powerful persons in the Philippines such as celebrities, businessmen, and tycoons. This finish costs between Php40,000 and Php60,000 per square meter.
To help you with the decision, here is the type of houses that are commonly built in the Philippines their advantage and disadvantage, and their average construction cost.
Bungalow
A bungalow is a dwelling with only one level or no stairs. Sloped roofs, open floor designs, wide front windows, and spacious front porches or verandas are common features of bungalows. These homes may be found in subdivisions and towns, and are popular with small families, young couples, and persons who have difficulty climbing stairs, such as our grandparents.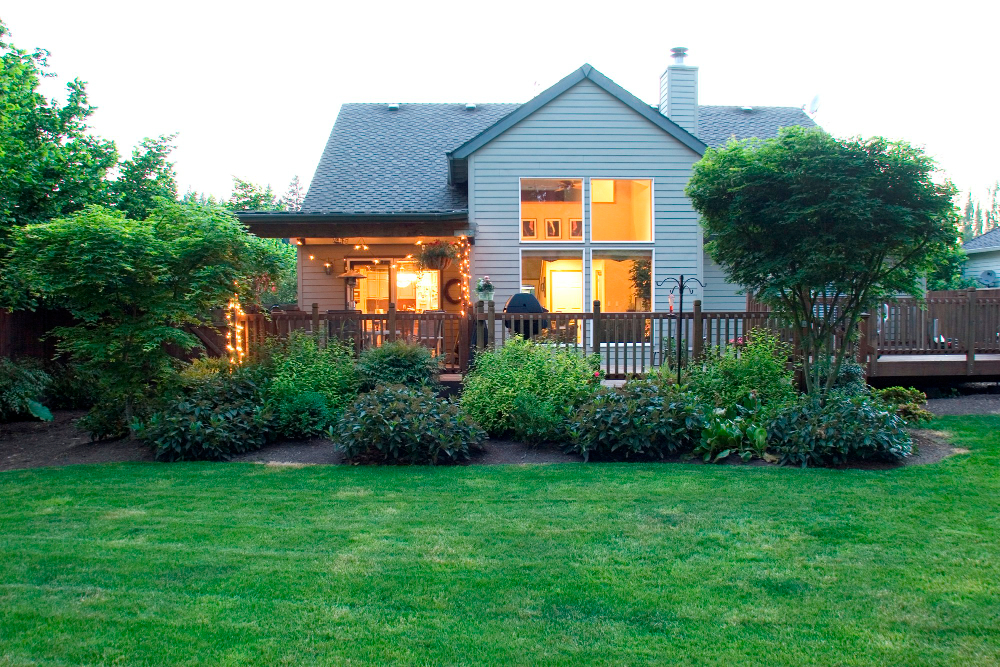 ADVANTAGE OF BUNGALOW HOUSES
A bungalow's one-story layout is perfect for seniors since they can simply go from one location to another without having to trek up and down the stairs. This is also true for persons who have limited movement, such as those in wheelchairs. Living in a bungalow house allows them and their family members to move around conveniently and pleasantly.
This is also true for persons who have limited movement, such as those in wheelchairs. Living in a bungalow house allows them and their family members to move around conveniently and pleasantly.
Bungalow houses are also considered kid-friendly since there is no risk of your child falling down the steps, which is a typical concern for many parents. Children may also freely explore and play throughout the house.
Another reason why many Filipinos are purchasing and developing bungalow houses is its open plan idea, which gives a bright, large, and open feel layout, in a contrast to other types of residences in the nation, which can make some people feel confined and gloomy. Having an open area plan also allows for future growth.
Bungalow plans are very basic, making it easy to adapt or modify them. There are no issues with the structural construction or the levels above, making it the perfect design for someone who wishes to expand their home into a multi-story structure when funds become available.
Bungalows are often built on big lots, which allows bungalow living to provide more privacy than townhouse living, where you may unknowingly hear or be heard by your neighbors.
DISADVANTAGES OF BUNGALOW HOUSES
Along with the benefits of bungalow living, there are also drawbacks. Living in a one-story home may imply that there is no separation between the living room, dining room, and kitchen. This can generate concerns with noise that can easily migrate around the house, causing problems for youngsters attempting to sleep or other family members who are sensitive to noise and prefer a peaceful area.
Because bungalows have a large lawn, it is important to ensure that every part of the lot is safe. As a result, most bungalow dwellers have either dogs or security cameras installed. Furthermore, typhoons come through the country every year. Some are manageable, but others might result in flooding. A one-story house is prone to flooding because water may quickly enter.
COST TO BUILD
Houses in the Philippines are built in a variety of styles. A variety of factors influence the total cost of home building process. The area, the aesthetic, the significance, the materials utilized, and the location are the most prevalent determinants.
SAVE MONEY WITH BUNGALOW HOUSES
For a bungalow suitable for a family of four or those just starting out, with two bedrooms, a car park, a balcony, low-cost materials but not compromising structural credibility, tiled floors, two comfort rooms, one common and the other on the master's bedroom, a service area at the back of the house with a sink, PHILCONPRICES estimates the cost of construction from start to finish at Php 989,761.67.
While a 36 square meter bungalow construction price with labor estimates and a foundation depth of 0.70m, solid core doors for exterior doors main and rear, hollow doors for the bedrooms and PVC door for the toilet, 6′′ concrete hollow block for all exterior walls and 4′′ for the interior, fiber cement board ceiling for exterior and toilet, plywood for interior with aluminum framing and steel roof framing, PHILCONPRICES estimates the cost of construction from start to finish at Php 496,885.18
Also, according to Construction Statistics from Approved Building Permits Fourth Quarter 2020, for single houses such as bungalows the Residential Construction Costs per square meter is Php 10,011.00. A bungalow house is not necessarily a tiny house but it is perfect for those looking to save money.
TWO-STOREY SINGLE DETACH
A two-story single-detached home sits alone on a lot with no common walls and open space on the sides, front, and back; the house is in the middle of the lot. Unlike bungalows, two-story single detached houses are ideal for expanding families.
Because of the accessible open space on the land, single-detached homes often have bigger front and backyard areas and allow for expansion and/or remodeling.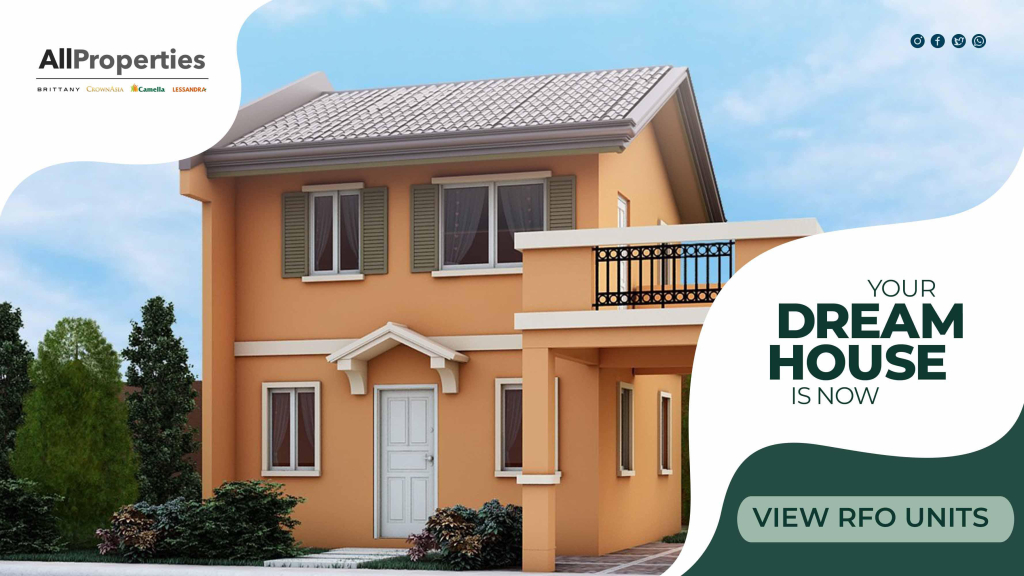 ADVANTAGE OF TWO-STOREY SINGLE DETACH
Since you have extra space you can have a fair expectation of privacy with a single-detached home since you own everything on your land. This means you can increase visual privacy or leisure flexibility — whether for a swimming pool, garden, or children's playground.
Having a single-detached home also gives you the option to develop your landscape from the extra outside living area without seeking permission or approval from the property management.
DISADVANTAGE OF TWO-STOREY SINGLE DETACH
Single-detached homes have often bigger living space, implying more maintenance costs and requirements in the future. Furthermore, it is more expensive than a row house with the same floor space.
COST TO BUILD
A two-story home with three bedrooms, a maid's bedroom, a living room, a kitchen, a little library, four bathrooms, a service area, and a garage generally costs roughly Php 3,524,616.86. The prices also come with the labor costs, building materials, and equipment cost. The construction process, excavation to finishing this type of house, is around 8 months to 12 months.
Looking to build your dream with your unique house design? Find existing house and lot for sale or residential lots only at AllProperties!
DUPLEX
Duplex residences are built by some residential investors and individuals in the country. A duplex house is a modern house design, two-family home with apartments with separate entrances. This comprises two-story residences with either an owner-occupied on one side and apartment on the other or full apartment on each floor, as well as side-by-side units on a single land with a shared wall. One of the things that draw people to duplex houses is that they are frequently less expensive than single-family or stand-alone homes.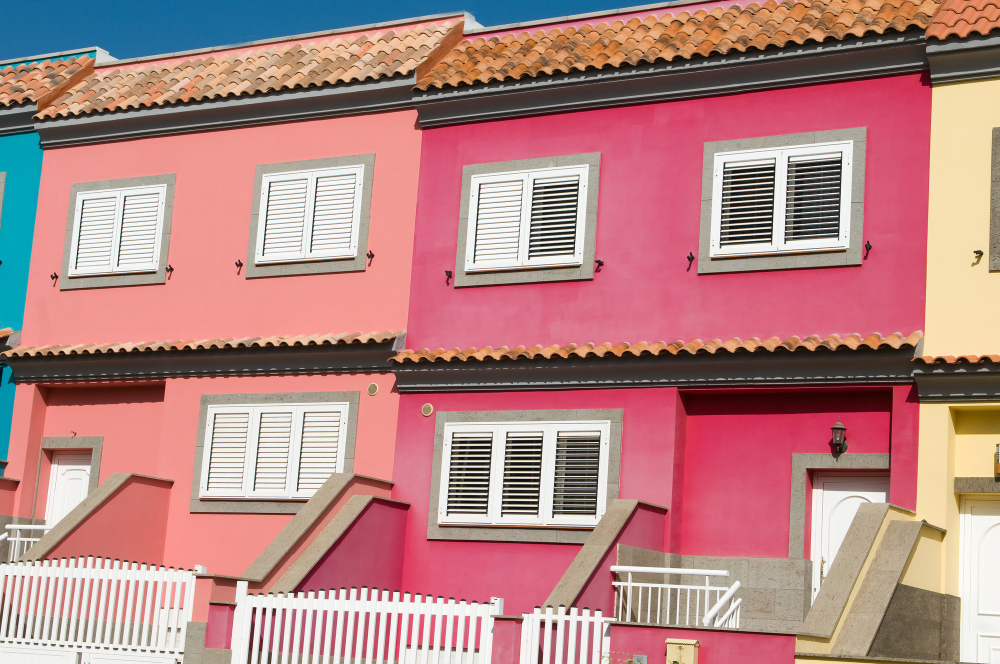 ADVANTAGE OF DUPLEX HOMES
Many duplexes are found in low-income communities. If you can't afford the home you desire in a high-priced neighborhood, a duplex in a lower-priced location may put you on the fast track to homeownership.
Additionally, creating a duplex might be particularly enticing since you can live in one-half of the property while collecting rent from renters in the other area of the structure. This might assist you in paying down your mortgage.
Finally, if you have family members who wish to live nearby, you may give them the opposite half of the house. This type of living arrangement works nicely for many families. You have your loved ones around, they preserve their independence, privacy, and everyone is happy.
DISADVANTAGE OF DUPLEX HOMES
If you build a duplex and decide to become a landlord, you will be living directly next door to your renters. This may generate a lot of problems, especially if they come to your door with every minor complaint or request. You select your renters as the landlord. You have a lot of say on who your neighbors are.
Aside from that, finding the ideal renters takes time, and you must restart the process every time one of your tenants moves out. When the flat next door is unoccupied, you lose money for each month that you are unable to rent it.
As the landlord, you are liable for everything that occurs in the other apartment. Before you can rent the flat to new renters, you must fully clean it, which includes repainting rooms. Maintenance, repairs, and cleaning the flat are all part of being a good landlord, so consider your options carefully before purchasing a duplex.
COST TO BUILD
According to Construction Statistics from Approved Building Permits Fourth Quarter 2020, duplex houses have Residential Construction Costs per square meter of Php 10,954.00 which is lower compared to the cost per square meter during the same quarter of the previous year which is around Php 12,071.00.
TOWNHOUSE
Townhouses are multi-story homes that share one to two walls with neighboring properties but have their own entrances. Townhouses in the suburbs are frequently uniform dwellings constructed in a unique neighborhood with their own homeowner's organization.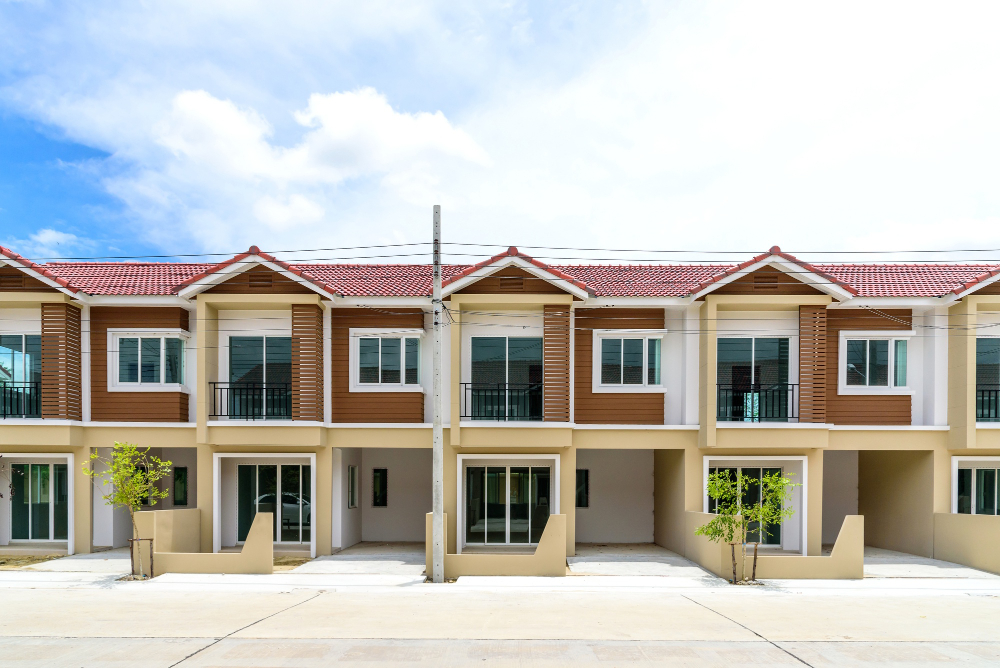 ADVANTAGE OF TOWNHOUSES
Even if they have the same square footage, a townhouse that shares walls with other townhouses might be less expensive to buy or build than a detached single-family home in the same region. Also, townhouses frequently have access to a modest amount of outside space like a patio, as well as a private garage. Plus, most townhouses are often created as part of a larger development and may contain facilities such as a pool or clubhouse, 24/7 security, or anything a resident requires in a community.
DISADVANTAGE OF TOWNHOUSES
Owning a townhouse entails adhering to the restrictions and constraints imposed by the homeowner's association or developer, which may include guidelines governing the colors of paint you may use on your patio or the types of windows you can install.
You may also have to cope with more noise and traffic if you live in close proximity to your neighbors than if you lived in a detached single-family house.
COST TO BUILD
According to Construction Statistics from Approved Building Permits Fourth Quarter 2020, houses such are townhouses have Residential Construction Costs per square meter of Php 10,954.00.
WHAT IS THE CHEAPEST HOUSE YOU CAN BUILD IN THE PHILIPPINES?
The basic bahay kubo is the cheapest dwelling you can build in the Philippines. Bahay Kubo is an economical housing type built of natural materials such as bamboo, nipa, rattan, and coconut timber. Building a bahay kubo might cost between 20,000 and 50,000 pesos, or possibly less, depending on the location and resources available in the region.
Affordable housing in the Philippines on the other hand is defined as a residence that costs less than P3 million. The Housing and Urban Development Coordinating Council, a government agency, determined the low-income bracketing based on price range and ceiling. Low-cost housing is defined as units sold for more than P1.7 million but less than P3 million. Residences that sell for P450,000 to P1.7 million are classified as economic housing, while homes that sell for less than P450,000 are classified as socialized housing. Existing residences in the mid-price range cost between P3 million and P4 million. High-end items are those that sell for a greater price.