March 15, 2023
Carbon Monoxide Detectors: A Necessity In Condo Parking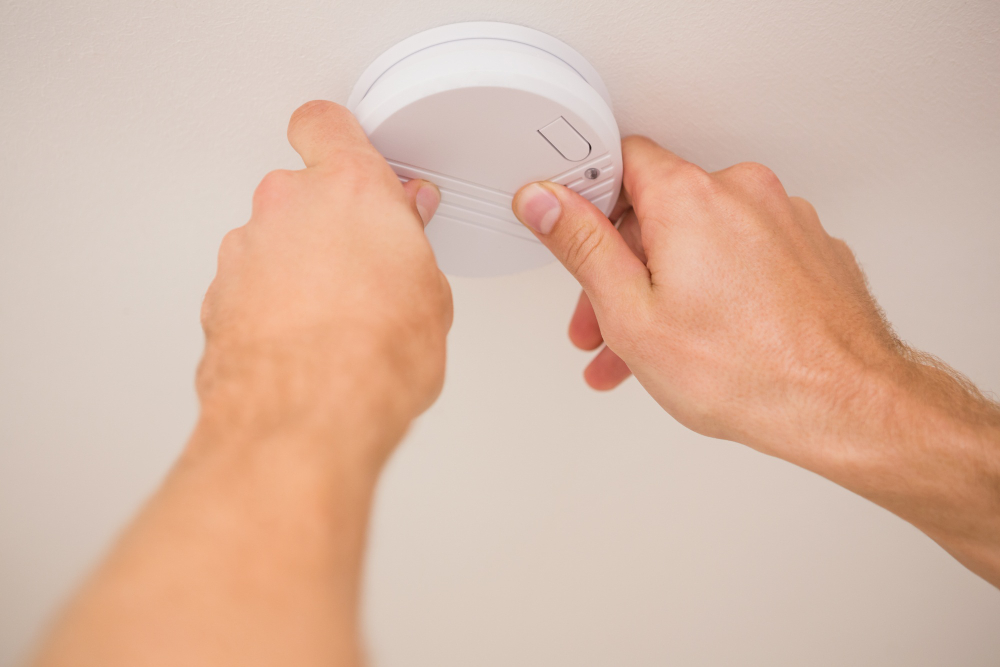 Every day, there is numerous hazard in condo parking space. For example, fast cars traveling to and from parking spots endanger pedestrians. Besides the massive machines moving throughout the structure, invisible fumes also pose a health hazard to people.
To ensure that your parking garage has the necessary safety equipment, read the guide below to learn why carbon monoxide detectors are required in parking garages. Although it is easier to say that they keep people safe, the subject of carbon monoxide exposure and detection is far more complex.
Basics of Carbon Monoxide
Let's first clarify what carbon monoxide (CO) is before continuing. In confined spaces like condo residents' parking spaces, this toxic gas is a common hazard. Carbon monoxide is notorious for its lack of color and odor, in addition to its toxicity. These characteristics make it difficult to notice in any setting. Carbon monoxide is also a common byproduct of combustion. In other words, burning fuel emits carbon monoxide into the atmosphere. Unfortunately, many common machines in the workplace and at home can emit this toxic gas.
Automobiles and Carbon Monoxide
Automobiles are a common source of carbon monoxide emissions, especially in enclosed areas such as condo property parking slots. People advise not starting your car without first opening the garage door at home because carbon monoxide can accumulate in the space. Motor vehicles frequently visit condo parking spaces. As a result, carbon monoxide can build up inside garages. A parking garage should ideally have adequate ventilation, allowing the CO to safely escape. This ventilation is ideal because good airflow keeps all occupants of a garage comfortable and healthy.
Condo Buildings Occupant Security
Because parking garages aren't large open spaces, carbon monoxide can easily accumulate without supervision. As a result, the most important reason parking garages must install carbon monoxide detectors is to keep all occupants safe. Individuals who inhale carbon monoxide may experience a variety of health issues, including nausea, dizziness, headaches, and vomiting. Unfortunately, excessive carbon monoxide exposure can result in death.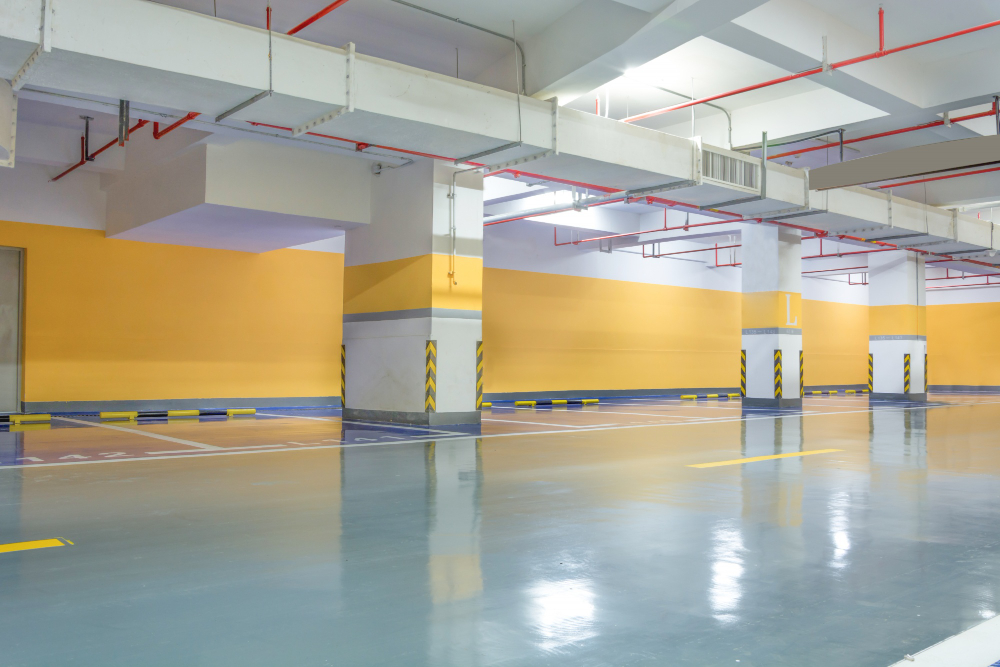 How does Carbon-Monoxide Bond and damage our bodies?
So, how exactly does carbon monoxide damage our bodies? It all starts with hemoglobin, a useful protein found in red blood cells. Red blood cells use hemoglobin to transport oxygen from the lungs to tissues throughout the body. As a result, it helps us thrive and function on a daily basis. When people breathe in carbon monoxide, the toxic gas attacks heme, a component of hemoglobin.
Carbon monoxide bonds to the heme in your blood, preventing it from carrying oxygen. As a result, your body's tissue no longer receives the oxygen it requires to survive. Individuals in charge of parking garages must ensure carbon monoxide detectors are present wherever necessary, analyzing the air for harmful materials such as carbon monoxide.
What are the symptoms of carbon monoxide poisoning?
People who have been exposed to carbon monoxide experience a range of symptoms that may include headaches, confusion, drowsiness, dizziness, burning eyes, and loss of consciousness. An acute case can result in brain damage and death. Note that children, seniors, and people who have pre-existing respiratory or heart conditions are often more sensitive to the effects of carbon monoxide.
What Makes Carbon Monoxide Detectors Work?
Carbon monoxide, as previously stated, is a colorless and odorless gas. When you don't have the right tools, monitoring confined spaces for carbon monoxide can be difficult. A reliable carbon monoxide detector should provide both safety and energy efficiency, which in this case go hand in hand. The atmosphere monitor will help you save energy by activating ventilation fans only when necessary for safety.
What is the ideal location for Carbon Monoxide Detectors?
The location of carbon monoxide detectors is a frequently asked question. The garage is a common location for CO buildup, so preventing it is critical. Despite increased requirements for carbon monoxide detector placement in the home, many people overlook the need to install CO alarms in the garage.
Condo Building Professionalism and accountability
Most condo communities and building owners have a responsibility to make their buildings as safe as possible. Carbon monoxide detectors are therefore critical for keeping people safe. Furthermore, they assist individuals in meeting their responsibilities as building owners.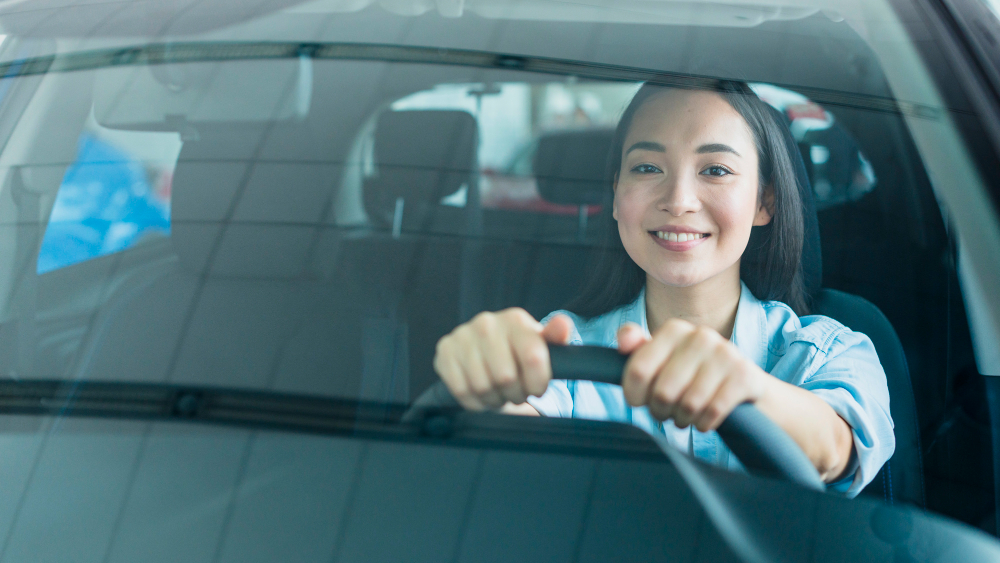 In the end, both factors are intertwined; responsible owners create safe buildings, and safe buildings require responsible owners. Furthermore, if other garage owners or local officials notice a lack of adequate safety measures in a parking structure, it will not send the right professional message. Fortunately, something as simple as investing in appropriate safety tools can help maintain dependability on a daily basis. Now that you understand the health effects of Carbon Monoxide, you can investigate how carbon monoxide detectors work throughout the day.
Most garages in condominium properties have at least two floors of parking spaces, as well as a variety of other belongings. A garage can be attached or detached and is frequently treated as an extension of your home, complete with a workspace, toy storage areas for children, and areas for pets to play.
Why should condo parking need a Carbon Monoxide Detector?
The following are some of the primary advantages of installing carbon monoxide detectors in your home or workplace:
1. Detection of Carbon Monoxide in a parking slot
Because carbon monoxide is an odorless and invisible gas that can be emitted by kitchen appliances, it is important to consider installing a carbon monoxide detector to alert you if carbon monoxide levels have risen to a dangerous level. Modern systems are usually resistant to temperature fluctuations, so you won't have to worry about the humidity or climate setting off a false alarm.
2. Monitoring of Carbon Monoxide in parking spot
Carbon monoxide detectors provide continuous monitoring of your condo unit parking space or dedicated guest parking area, which is critical in an emergency like this. Certain systems may also provide offsite monitoring to provide you with an extra layer of security for safeguarding your home's valuable assets.
3. Avoid parking nightmares
Avoid all of the stress and find ways to avoid parking nightmares such as Carbon Monoxide poisoning symptoms by ensuring that your condo property is equipped with a Carbon Monoxide detector.