June 6, 2022
Camella Savannah, More Than Just a Home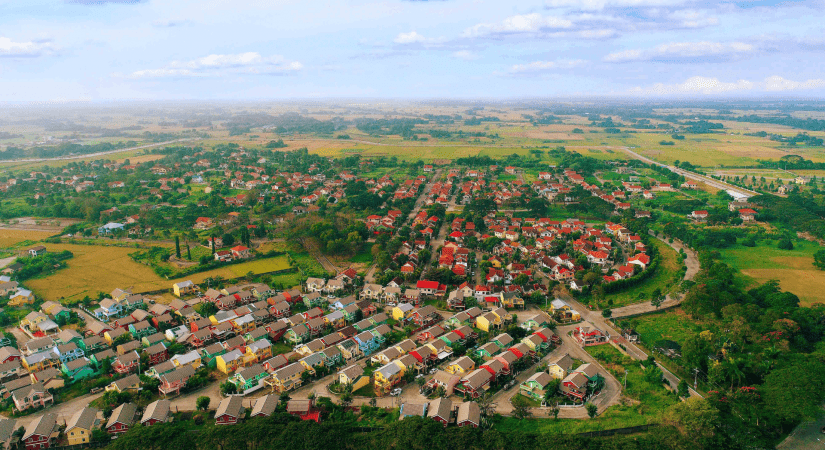 "Be it ever so humble, there is no place like home." The world can be too intrusive and busy at times. Our homes serve as an escape in this fast-paced world, providing security, shelter, and sanctuary for us.
At the heart of Iloilo sits a beautiful community known for its warmth and elegance. For over 20 years, Camella Savannah is home to many Ilonggo families and business tycoons offering an array of house and lot and lots only for sale. As the largest and grandest community in Western Visayas, Camella Savannah prides itself with its 500-hectare first-class estate located across three prosperous towns in Iloilo—Oton, Pavia, and San Miguel.
The township is deliberately inspired by the picturesque city state of Georgia in the United States. Moreover, Camella Savannah is conceptualized as a master-planned community, a self-sustaining environment complete with its own school, church and mall. Although not known to many, Camella Savannah is a collection of communities within a bigger community. With its 5 enclaves—Glen, Trails, Orchard, Glades, and Crest—Camella Savannah caters to the diverse home requirements of Ilonggos.
GLEN
Every Ilonggo has the chance to start a new home with Glen's affordable house and lot for sale packages. In addition to this, affordable lot only packages are also being offered in this beautiful enclave.
TRAILS
30 hectares of scenic grasslands are waiting for you to build an amazing life. The Trails at Camella Savannah is a game-changer in terms of home buying. Not only does it offer affordable house and lot for sale, but also presents huge potential for investment. Located at the back of Vista Mall Iloilo, properties at the trails are poised for value appreciation in the coming years.
ORCHARD
Redefining affordable house and lot for many years now, The Orchard provides homes that exceed expectations. Ever dreamed of designing your own home? Check out these lots for sale at The Orchard and find the perfect lot size for you.
GLADES
Glades is the closest enclave to the main entrance of Camella Savannah. With bigger lot sizes, its homeowners enjoy the luxury of space. Wide lots offer the convenience for just about any family activity. This also means, bigger space for areas around your home. Relax and take a calming rest in your spacious bedroom or spend memorable moments with your family in your roomy living area.
CREST
Catering to the high-end segment of the market, The Crest at Camella Savannah offers an environment exclusive to its home investors. As such, the over-all ambiance at The Crest is designed to look the most exquisite among the enclaves. Envisioned differently compared to its sister enclaves, Crest exuberates the luxurious feels of a Southern-American community.
From its elegant gate to its fully grown pine tree-lined roads, one will feel the tranquillity and elegance of a cozy village setting. The extraordinary man-made water park and a Victorian colonial -inspired clubhouse at the community's entrance depict exclusivity and luxury while providing convenience to its homeowners. In the afternoons, spend time with your family in the park-like grounds with a scenic view of the sunset behind the mountain ranges of Antique.
Elegant homes with high value appreciation in a world-class community and never-ending possibilities offered at The Crest.
Camella Savannah, as a community first of its kind and benchmark to others, provides a self-sustaining environment that promotes both safety and convenience to its people.
GEORGIA ACADEMY
Beyond the amenities each of the enclave offers is Camella Savannah's very own school. Georgia Academy is an international school offering world-class education from primary level to senior high school. One of the best feelings in a parent's world is to ensure that their kids are safe and nearby. Homeowners can accompany their kids as they walk or bike to school.
Beside Georgia Academy is another Camella Savannah's pride, its famous FIFA-standard football field. Inaugurated in 2012 by Philippine Azkals' James and Phil Younghusband, the football field is a tribute to Ilonggos' undying love for football.
ST. PIO CHURCH
A church that can seat over a hundred church-goers, Camella Savannah grants open access to anyone who desires spiritual growth. Its patron saint, St. Pio of Pietrelcina was one of the most charismatic holy man in the Catholic Church history. He was credited over a thousand miracle cures and his most famous sign of sanctity were the stigmata, Christ-like wounds bore on the palm of the hands.
VISTA MALL ILOILO
One of the most beautifully designed retail establishments in the province of Iloilo, Vista Mall is working its way to bring world-class shopping experience closer to people living around Vista City. Vista Mall Iloilo is a part of the 500-Hectare master-planned design of Camella Savannah and is home to X Vista Cinemas screens and the infamous homegrown brands All Day Supermarket, AllHome, Finds, and Coffee Project, which is listed among the top most instagram-worthy coffee shops in the worlds.
No other developments in Iloilo captures the natural vibe and modern convenience than Camella Savannah. As it lives up to its pledge of enhancing the lifestyle of its homeowners, Camella Savannah continues to provide comfort and convenience of living right next to your family's necessity.
Being the country's most trusted homebuilder for over 40 years, Camella remains to create world-class master-planned communities, while redefining real estate development all over the country.
"Elevating the quality of life of every Filipino family has been Camella's pursuit in its over 40 years of leadership in the real estate industry. As the country's leading homebuilder, Camella has provided Filipinos with quality and spacious house-and-lot developments in communities that are complete with all the needs of every family, and positioned in key cities and municipalities across the Philippines."
Are you on the hunt for a new home to build and grow your family? Check out All Properties and browse through hundreds of catalogues on house and lot and lots only available in the Philippines. Find the perfect ready for occupancy house unit for you or have the freedom to design your own house with our lots only packages!
Take a moment to plan and invest in your future. Make every dream come true and build your dream home with All Properties.