March 16, 2023
Blockchain In Real Estate Industry: Will It Change The Way We Do Business?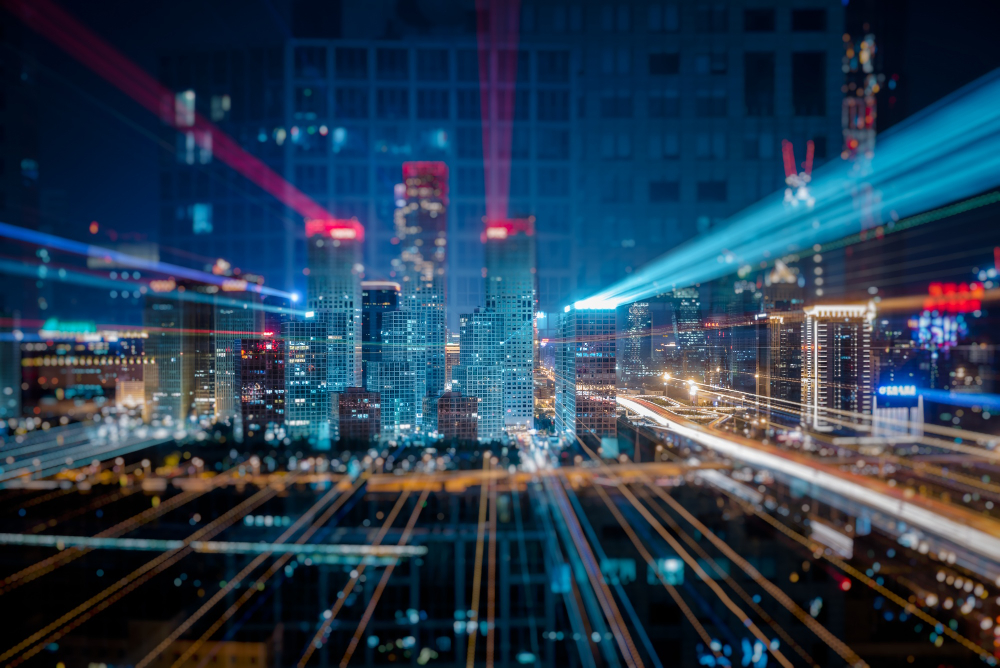 Blockchain has made its way into the real estate industry. It is believed by some industry participants that blockchain technology will have a major impact on how real estate transactions are conducted, tracked, and recorded in the future.
Before this upcoming revolution occurs, it's imperative to make sure we understand what exactly blockchain is and how it will affect real estate transactions.
What Is the Meaning of Blockchain in Real Estate?
The relatively new word "blockchain" has become associated with today's most prominent cryptocurrencies: Bitcoin, Ethereum, and Litecoin. Yet, it is important to note that the application of blockchain in real estate is not limited to cryptocurrencies. While each cryptocurrency makes use of blockchain's capacity to operate as a ledger over a huge network of computers, the ability to track transactions and records may be used by virtually any business, including real estate.
Blockchain real estate, in its most basic version, will use a network of computers and nodes to function as a more advanced and safe escrow firm. Rather than merely exchanging closing documents for cash, blockchain real estate skills might be expanded to practically every aspect of the sector. As a result, blockchain real estate may enable real estate parties to trade currencies, documents, legal contracts, and other sorts of information via a safe and secure network.
Here's a step-by-step breakdown of what the sector may expect from blockchain real estate transactions:
1. A seller accepts a bid on their property and demands payment through blockchain.
2. A huge network of powerful computers, known as nodes, facilitates the seller's request.
3. The nodes handle the cash request using specified algorithms.
4. The nodes must validate the request before the exchange may take place.
5. Verifications shall be decided by each party participating in the transaction.
6. Once the transaction can be authenticated, the trade will take place.
7. When a block of data is verified, the blockchain ledger is updated with a new block of data, producing an extra chain in the data string.
8. The freshly formed data block is uploaded to the blockchain and cannot be changed in any manner.
Real estate blockchain tokenization
Tokens are a type of digital currency. Tokenization in real estate happens when an ownership interest is represented by a token and can be many things such as ownership of an asset, equity in the ownership of an asset, part of the debt secured by the property, cash flow from the property, and others. Though comparable to a real estate investment trust (REIT), tokenized real estate assets are far more flexible and have lower middleman fees.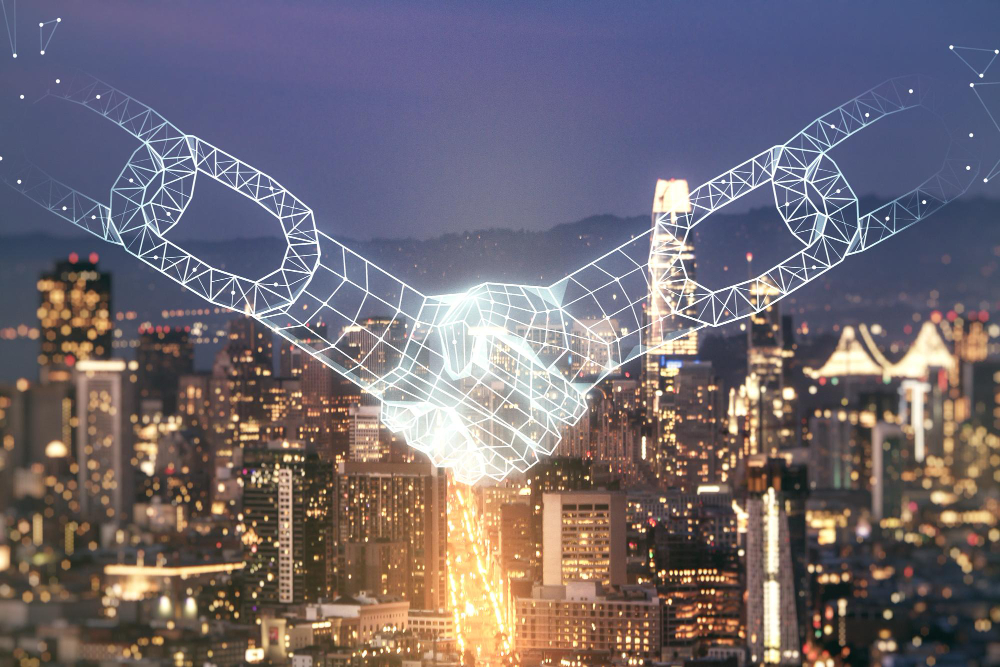 Real estate that has been "tokenized" may then be readily exchanged, sold, and liquidated using blockchain real estate apps. The procedure is not dissimilar to a regular transaction in which assets are swapped for funds. To that end, tokenizing real estate and using blockchain to enable transactions are faster, and more secure, and do not necessitate the use of costly third-party real estate companies.
The Goals of Blockchain Real Estate
Blockchain in real estate is significant because it marks a paradigm change in the sector. More than anything else, the introduction of this technology enables practically all components of a transaction to shift from outdated methods to modern protocols with far greater scalability, speed, optionality, and security. As a result, the use of blockchain in real estate aims to accomplish various goals:
Blockchain implementation will promote advanced flexibility
Real estate transactions are plagued with stumbling blocks, the least of which can entirely derail a transaction. Of course, the barriers are meant to protect buyers and sellers from potentially disastrous consequences, but they are nevertheless disruptive. The same safeguards put in place to protect everyone can actually derail a transaction.
Blockchain technology in real estate transaction and real estate investing is seeking to improve the overall process by removing the most disruptive barriers that buyers and sellers confront.
With blockchain in the real estate market, security protocols will remove the barriers that cause disruption and promote fluidity, making the process more accessible to most potential property owners.
Blockchain networks will facilitate information distribution
Information is as precious as, if not more valuable than, cash. As a result, the dissemination of information has risen to the top of the priority list for today's most famous blockchains. With an emphasis on information security, blockchain in real estate will allow the most critical information to reach its intended destination without the chance of being compromised; this means the information will not only be safe but also validated and confirmed.
Blockchain platform in real estate will provide buyers and sellers with more secure and accurate information than any other mechanism now in existence.
Blockchain network will increase the number of real estate transactions
If all of these blockchain real estate goals are realized, more people will turn away from old methods and toward the arrival of this technology. More volume will inevitably result from increased exposure and acceptance.
If nothing else, the time blockchain technologies can save buyers and sellers will allow for more transactions to be completed in less time. The capacity to significantly shorten transaction times may be sufficient to accelerate the adoption of blockchain real estate solutions.
Safeguard Capital and Information
The aim of today's main protocols is safeguarding information and capital, which is likely the most significant goal for adopting blockchain in real estate transactions. Information and money may now be transferred from party to party without exposing issuers to risk, thanks to advancements in blockchain technology. Security methods that emphasize authentication will ensure that money and information are kept safe and only available to those who need it.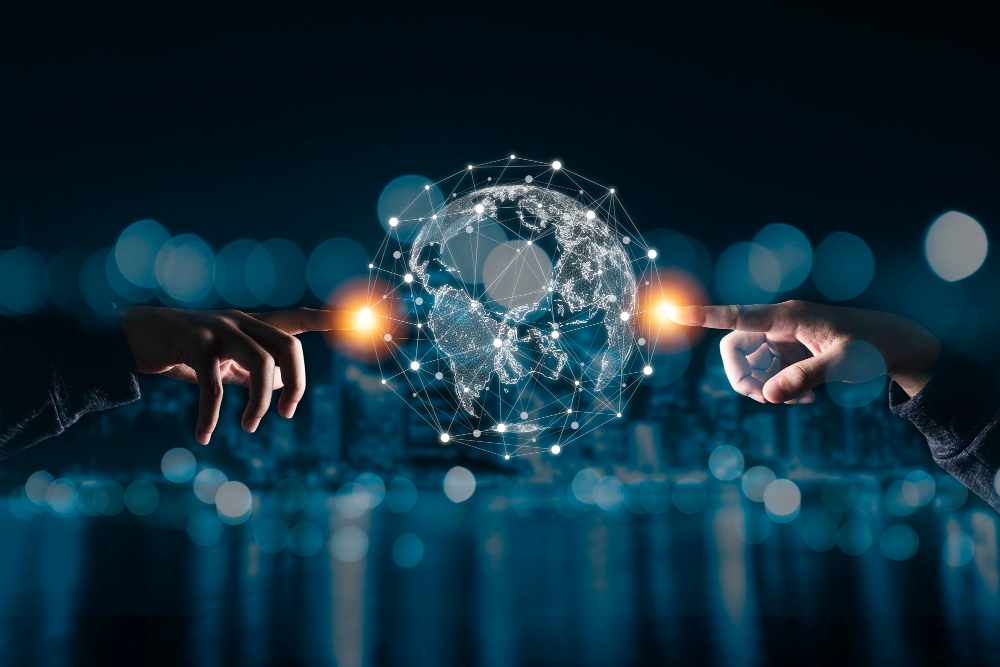 What Impact Will Blockchain Have on Real Estate?
Platforms for trading and online marketplaces
With the advancement of technology, internet platforms and markets have changed the way we look at real estate asset management and transactions. Trading platforms such as bitcoin blockchain, Ethereum blockchain, private blockchain as well as internet markets are only getting started.
The use of blockchain technology in real estate is only now becoming more popular. More individuals will be able to engage in the real estate sector without the worry of fraudulent trades thanks to blockchain real estate apps. As a result, trading platforms will be more safe and faster, saving everyone a lot of time and money.
Real Estate Is Converted Into A Liquid Asset
The capacity to tokenize real estate necessarily increases the liquidity of real-world assets. Real estate assets were not very liquid before tokenization, and they remain so now. To access the capital stored in an asset, investors or homeowners must first consider selling. Once a selection is reached, the asset must be advertised to purchasers and go through what is generally a lengthy closing procedure.
Selling a tangible real estate asset takes time and money. That was, of course, before real estate could be tokenized. Owners might sell their tokens and bypass the trouble of selling a house via traditional ways since digital tokens on the blockchain indicate ownership of a property.
Blockchain Enables Fractional Ownership
The tokenization of real estate not only provides owners and investors with faster access to funds, but it can also decrease the barrier to entry for prospective owners and investors. Tokens make it unnecessary to spend a large sum of money on a single investment.
Tokens, on the other hand, enable buyers to simulate partial ownership. If, for example, nine tokens represent a residential building's equitable stake, purchasing every token would result in entire ownership of the asset. However, if a buyer only purchased two tokens, they would possess two-fifths of the asset's equitable stake.
Smart Contracts in the Real Estate
Blockchain real estate will be able to function using smart contracts since it is a fully digital platform. Smart contracts, as their names imply, outperform traditional contracts in practically every manner. Blockchain creates, authenticates, and audits contracts in real-time, across the globe, and without the intervention of a middleman.