November 7, 2022
Best Ways To Find Home Decor Online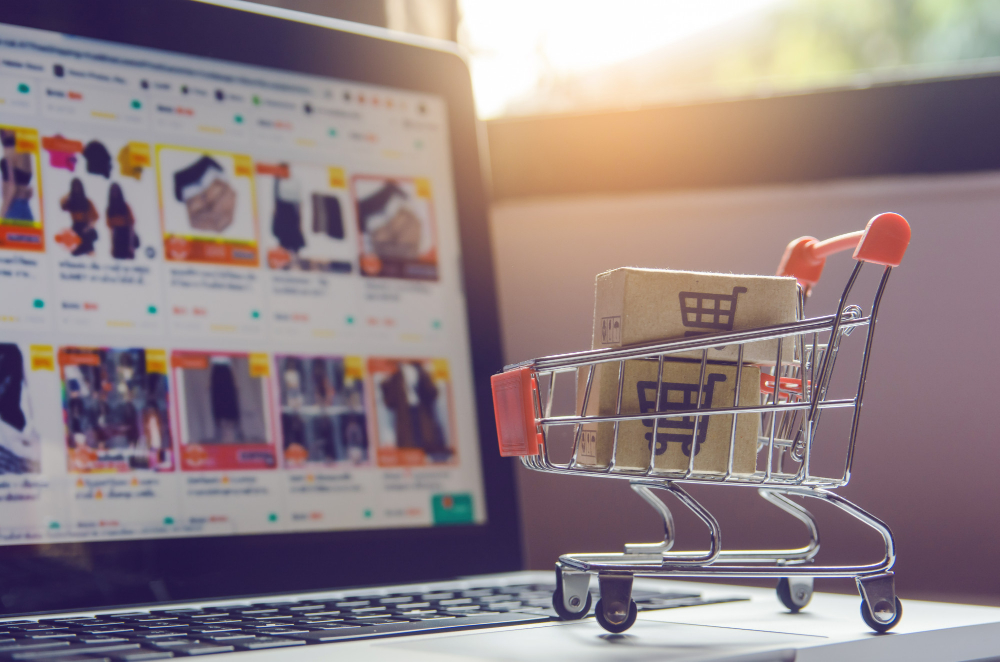 Finding new home decor online can be a lot of fun, and it's also very exciting. There are so much to see and so many places to buy from, and you never know what you might find.
This guide will help you navigate the world of online shopping for home decor by showing you how to find deals on furniture, accessories, and living room decor that fit your style.
Benefits of Online Shopping Home Decor Products
Online home shopping offers many benefits to the customer. Some of these include:
Convenience
There are so many things we can do from the comfort of our homes these days, and shopping for home decor is no exception. You can shop whenever it's convenient for you and not have to worry about traffic or parking, which can be stressful when trying to get all your errands done in a single day.
Price
There are many websites that offer exclusive discounts on their products during special holidays, the festive season, or other promotional events such as Black Friday and Cyber Monday. These sites will also often offer additional discounts if you use a coupon code or promo code during checkout. You may be lucky to find high-quality but cheap home decor during these events.
Product Selection
Many stores will not carry all products in store so there may be something you want that they don't carry. If this happens, look online! You may be surprised how many items are available online through different retailers–from bedroom decor to designer furniture.
How To Shop For Home Decorations Online
Shopping for home decorations online is easy and convenient. There are many benefits to buying home decor online. You can find products at great prices, you can get them delivered right to your door, and you don't have to deal with crowds of people or traffic.
Create a plan and a budget
Make a list of what you need for your entire home, including the size and quantity of each item that you require. This will help you determine which stores have the best prices on those items. If there are some stores that don't carry what you need, try looking online or in other stores in person until you find what works for your home decor needs.
Set an affordable budget for home decorating projects so that any spending doesn't get out of control. Remember not to spend more than what is affordable for yourself when planning out how much money will go towards buying new furniture pieces or other household goods such as rugs, wall shelves, storage baskets, bed, bath decors, etcetera.
Use the online catalogs of home improvement superstores.
One of the best ways to find home decor online is to use the online catalogs of home improvement superstores. These stores have a wide selection of products, including furniture. They usually have a good return policy, too.
If you're looking for vintage or antique pieces, check out an online marketplace. You can often find some great finds if you search carefully.
Search for your favorite brands online.
If you're looking for a specific brand, search online. The first place to start is your favorite store's website. If it doesn't have what you want, try another online retailer that carries the brand.
If the brand name doesn't yield any results on Google? Try Pinterest or Instagram instead! Many brands have built up followings on these platforms and will occasionally feature items from their collections among photos of beautiful interiors and fashion looks.
Visit a new home decor site every day.
Make a list of the sites you like and visit them regularly. You may even want to search for new sites to add to your list.
Don't hesitate when visiting these sites; just click around for as long as you can. There is always something new and exciting waiting for you on these websites with fresh designs and unique products that will make any home look great in no time. You don't have to miss the in-store experience anymore.
Check out Pinterest pages.
Pinterest is a great place to find home decor ideas. It's a visual way of sharing and discovering new things because users can pin whatever catches their eye. If you're looking for something specific like a kids' room, Pinterest also shows results based on what others have pinned in the past (similar to how Google does its search engine feature).
If you have your own ideas for home decor products, Pinterest can be a good place to share them with other people who might also like them. You can share images or links directly from different websites.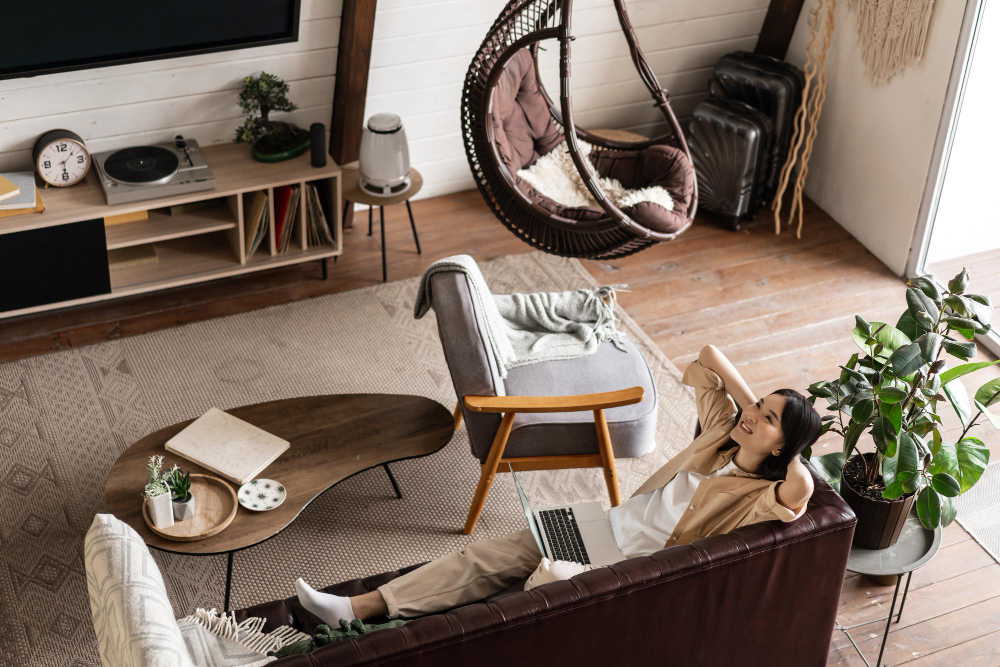 See what's trending on Facebook.
Facebook is another great place when you're looking for home decors like lounge chairs or decorative accents. The Facebook Trending section will show you what people are talking about, sharing, and buying. If there's a product that's trending, then it must be worth checking out. You can also search for products by typing decor or specifically stuff like "kitchen decor" in the Facebook search bar at the top of your screen.
Search the hashtag #onlineshopping on Instagram
Searching for the hashtag #onlineshopping on Instagram is a great way to find new home decor products. Instagram is filled with so many people who are passionate about finding the perfect decor item, and they can help you find exactly what you're looking for-from throw pillows to indoor plants and photo frames.
Compare Prices
Comparing prices is an easy way to save money on home decor items. There are a few ways you can do this:
Compare prices on different sites.
If you want to find out if you're getting the best deal, look up what other stores are selling the same item for. Not only will this tell you if there's better pricing elsewhere (or if your store is having a sale), but it may also give you ideas about where else to shop next time.
Compare prices for different products at one store or company.
Sometimes stores will have similar products that cost less than others. So before buying online, check out the selection in person first so that when it comes time to purchase something specific like curtains or wall art prints such as canvas prints then comparing prices between different websites becomes much easier since now we know exactly what kind of budget we have available from which businesses operate within our local area.
Choose Affordable Pieces That Will Last
When it comes to home decor, you don't want to spend a lot of money on something that will fall apart in a few years. Instead of buying cheap furniture that won't last, choose pieces that are well-made, durable, and that perfectly match anything. If you're not sure what is considered high-quality pieces, ask friends who have similar tastes as yours for recommendations.
Another way to ensure your home decor lasts is by choosing pieces that can be used in different rooms or styles throughout the house. For example, a classic-designed dining room table for an eat-in kitchen that has an elegant style so they'll look good no matter where they're placed. If possible try to find furniture with surfaces that are easy to clean.
Make Sure The Company Has A Good Reputation
Check Reviews.
It's important to do your homework on the company you are considering buying from. One way to do this is by reading reviews of the store and its products on sites like Yelp and Google Reviews. You will get an idea of how other customers feel about a company's customer service, shipping times, return policies, etc.–and you can see if there are any patterns or trends that stand out in these reviews.
Look For A Company With A Good Return Policy And Above
Another thing to look for when buying online is whether a given website has an easy-to-use return policy and what conditions must be met before you can send something back. You need to check as well how long it takes them to ship your order from the time it's placed until it arrives at your doorstep–especially if you live far away.
Home Decor Online Shopping: Check out AllHome Website
AllHome offers home décor and furniture. You can find everything from lamps to couches, coffee tables, desks, bedding, and more. They have a wide variety of products for you to choose from. AllHome also offers free shipping on orders that meet the minimum spend required.
AllHome provides users with thousands of options for all styles and budgets. The website offers a curated collection of products from top brands to make your house beautiful. The site also includes inspirational rooms and guides to help you find the right look for your space.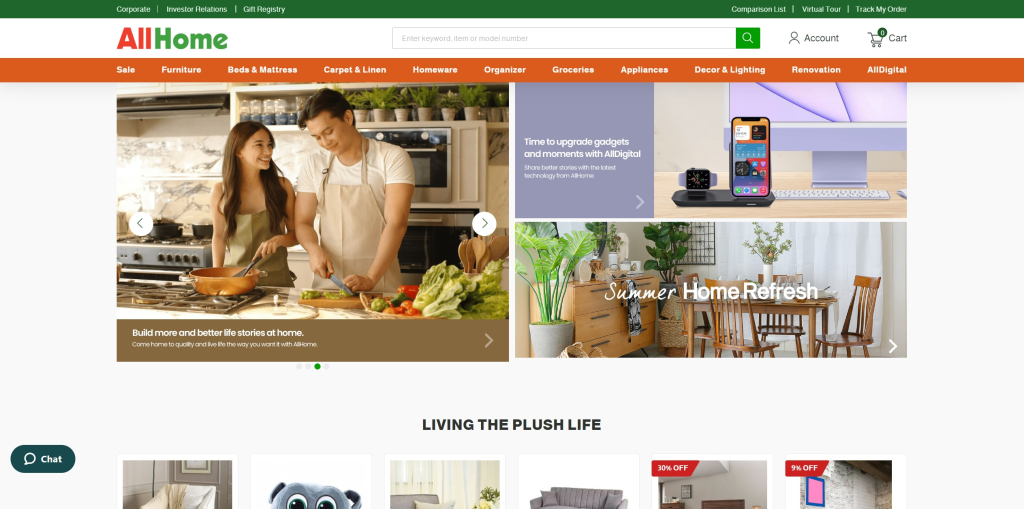 The online store allows you to search by category, color, or price, which makes it easy to find what you're looking for. You can also sort your search results by brand, price, and customer rating.
There are lots of fun ways to find decor ideas and new stuff online
Use the Internet to find home decor. Online shopping for home decor products is a great way to get unique items and save money. Online shopping has become very popular in the last several years, and it's only getting bigger.
Many people like being able to shop from the comfort of their own homes, and there are lots of stores that offer free shipping. In addition to saving money on gas, online shopping also allows you to compare prices between different sites before committing yourself to one purchase in particular.
We hope that this article has given you some ideas on how to find the perfect home decor online. There are so many beautiful pieces available and we want you to enjoy them all.
Just remember that while it is easy to get carried away with all of the options, it's important to keep your budget in mind when shopping online. Also, make sure that whatever company you choose has a good reputation and reasonable prices for quality products.