June 6, 2022
Best Things To Do in Iloilo: A Comprehensive Guide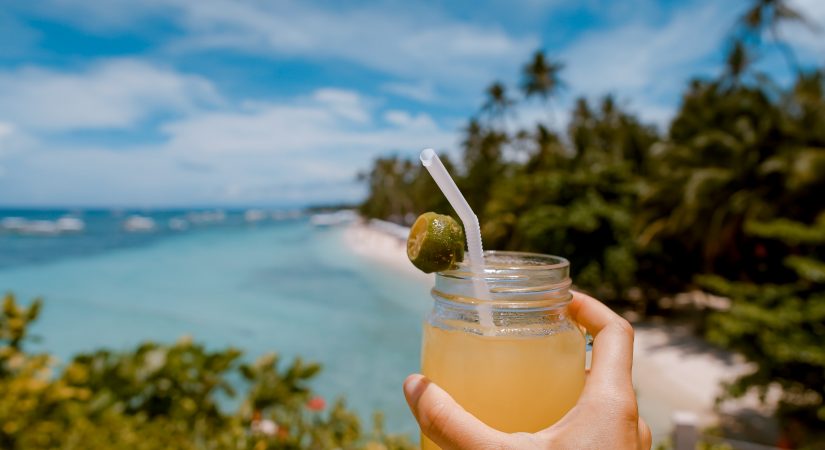 If you're looking for an amazing travel destination, look no further than Iloilo! This beautiful province in the Philippines has something for everyone. From stunning beaches to historical landmarks like the Iloilo Museum, there's plenty to see and do in Iloilo. In this article, we'll outline the best things to do and places to visit in Iloilo.
Iloilo is a province in the Philippines' western Visayas region that is often overlooked by tourists. However, there are many fun and interesting things to do when you visit Iloilo! In this comprehensive guide, you will find everything from the best restaurants to explore to outdoor activities that will keep you busy for days. So what are you waiting for? Start planning your trip today!
Best Things To Do in Iloilo
What are the best things to do in Iloilo? There's always something happening here, from festivals and night parties with live music performances. And if you're looking for more than just entertainment there is also plenty of cultures that can be seen at various museums or historical sites.
Experience Iloilo City Tour
When you want to experience the culture and heritage of Iloilo, then you need to take a city tour! You will be taken on a journey through some amazing sites that are unique in their own way. The exciting thing about these tours is how they allow visitors an interactive look into what life was like back before us; seeing things as if from someone else's perspective which can often give deeper meanings than just "normal" sight-seeing might do – especially when there's history involved.
It also gives insight into Ilonggo society today by exploring different areas such as Filipinization via foodie dishes & cocktails made exclusively using locally grown ingredients or insights gained during conversations with locals who share stories while guiding tourists around town. The list of Iloilo tourist spots seem never-ending.
Savor Ilonggo Food
When it comes to food, Ilonggo people are really serious. They love their cuisine and they know how to make the best of every ingredient that goes into a dish! This is why visiting restaurants serving up these delicious flavors will give you an experience like no other–the tastes sensation off each bite leaves visitors wanting more while also leaving them gorged at once (in both senses). If spice isn't your thing then don't worry because there's plenty out here for everyone.
Don't miss out on Iloilo's indigenous cuisine, especially its well-known dishes like La Paz Batchoy and Pancit Molo. Many restaurants offer these specialties around Iloilo City proper.
Stroll along Iloilo River Esplanade
The Iloilo River Esplanade is a great place to take it easy, relax, and enjoy the view. The walkway has been nicely landscaped with trees that offer plenty of shade from bright sunbeams during hot summer days.
Iloilo River Esplanade is not only scenic but also provides an opportunity for you to get some fresh air and enjoy nature. The path along this esplanade stretches approximately 8.1 kilometers long so there's always something in front of your eyes!
The best time to take this leisurely stroll along the landscaped parkway is immediately after work or school when the brilliant sunset vista can be appreciated.
Enjoy Iloilo City Nightlife
Iloilo is a great place to enjoy the nightlife. The city has many bars and clubs that offer something for everyone, including live music performances on weekends. Smallville Complex is home to the city's most popular dance clubs and bars. In addition, there are a variety of more laid-back places to be found throughout the city near Iloilo Business Park.
Visit Historic Churches
A must-see in Iloilo is the Historic Churches. These churches date back from Spanish colonial times and were built with locally quarried stone, making them some of Asia's oldest structures still standing today!
The old churches in Iloilo have been a part of the city's rich history since it was established. The first Spanish settlers brought their religion with them and built these structures to honor what they believed as well; this is why you can find several different styles from around Spain mixed here.
The most well-known and best-preserved in Iloilo province is Miagao Church, which is on UNESCO's list of World Heritage Sites.
The Molo Church is a well-known Spanish-colonial church and heritage site in the town of Molo. It is well-known for its prominent red spires, which crown its tall bell towers and are called "the feminist church" because of the all-women ensemble of saints represented in 16 figurines perched on the aisle pillars.
The Jaro Cathedral is Panay island's first and only cathedral, having been completed in 1864. Graciano Lopez Jaena, patriot and orator, was in town on December 20, 1856. There are also churches around Iloilo Province: San Joaquin, Cabatuan, Guimbal, Leon, Pavia, and many more in Northern Iloilo.
Enjoy Iloilo's Beaches
With Iloilo's beaches being one of the best things about this place, visitors can enjoy themselves by going there and discovering all it has to offer. There are tons of places for you or your family members alike so make sure that when they come here; everything will be just fine with them!
Gigantes island, Concepcion, Ajuy, and Sicogon beckon to visitors from the picturesque beaches of Northern Iloilo's rich seafood waters. San Joaquin and peaceful gray sand beaches in Miagao, Guimbal, Tigbauan, and Oton are all found along the southern Iloilo coast.
Visit Iloilo's Cool Highlands
The highlands of Iloilo are a must-see if you're looking for some great views and adventure. You'll find trails that wind through lush greenery, waterfalls galore on your journey to the top. You can discover these appealing locations in Bucari, Igbaras, Janiuay, Calinog, and Lambunao.
Whether you're looking for a great place to relax, explore the history, or just enjoy the beach, Iloilo is an amazing destination in one of the most beautiful places in the Philippines. Get ready for an amazing trip to Iloilo! With so many things to see and do in this beautiful province, you'll never want to leave. We hope this article has helped provide some insight into what makes Iloilo so special!