June 6, 2022
Best Summer Destinations in the Philippines 2022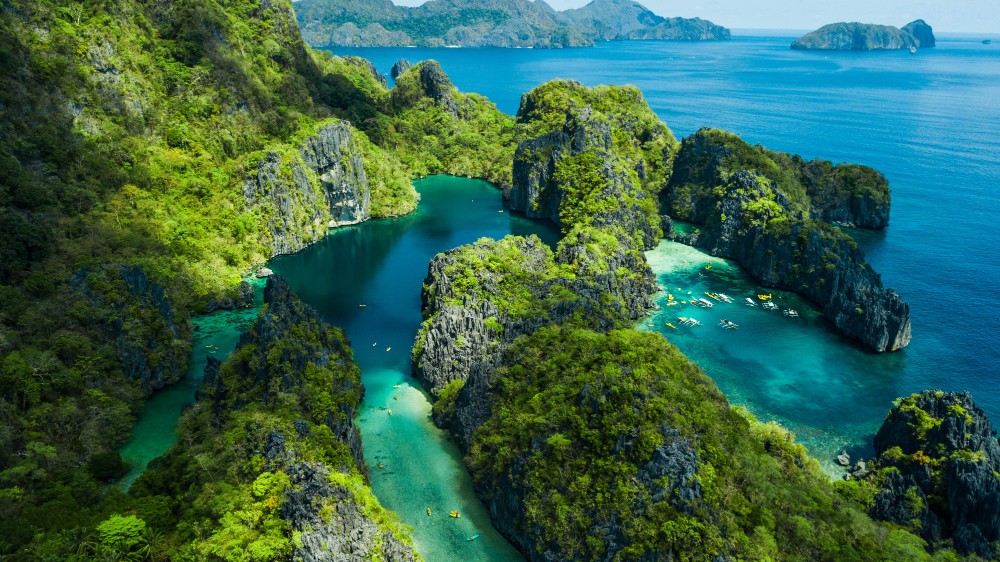 Locals and tourists in a tropical paradise like the Philippines like to cool off by having the waves on their backs and sand on their toes, especially during the summer vacation. Aside from going to white-sand beaches to surf, and snorkel, nature lovers go on mountain climbing and biking during the summer season.
All of these are summer activities that Filipinos, particularly young adults, look forward to the most as summer vacations may be the only period of the year when they can get away from the daily stresses and simply relax.
Whether locals and tourists want to relax on cozy white sand beaches or to go off the beaten path, there's a perfect location for you in the Philippines during the warmer months.
Here is the top summer destinations in the Philippines and Unesco World Heritage Site that every traveler should see!
Baguio City
Baguio, known as the Summer Capital of the Philippines, is the best place to visit if you want to escape the tropical heat of the lowlands.
Even during the warmest months of the year, the city rarely experiences temperatures higher than 26°C, with average temperatures ranging from 15 to 23°C.
Beautiful plants that would not normally survive in other parts of the county can also be found in Baguio. You'll be in for a treat with all the beautiful flowers and lush vegetation as you enter the vicinity.
Activities to do in Baguio City
Visit the iconic national park such as Wright Park, Mines View Park, and Burnham Park.
Experience Panagbenga Festival — the biggest festival in Baguio and the Cordillera.
Visit La Trinidad Strawberry farm and pick some fresh strawberries, and try some strawberry taho.
Relax in Camp John Hay.
Have your photos taken outside The Mansion.
Admire the Bell Church's intricate architecture.
Take a stunning photograph of The Valley of Colors.
Admire art and nature at the BenCab Museum.
Buy fresh vegetables and fruits at Baguio City Public Market.
Enjoy the nightlife at Session Road
Bohol
Bohol is among the most popular tourist destinations in Central Visayas. It is the home of the famous Chocolate Hills and is surrounded by 73 smaller islands.
The epicenter of nature fun is located in the center of the island, with ziplining, waterfall climbing, cave exploring, and river cruising. The southern part of the island is composed of white sand beaches and tiki-inspired cocktails.
Tagbilaran, the capital city, is also located in the south and is filled with shopping malls, restaurants, bars, and homestays.
Activities to do in Bohol
Marvel at the Chocolate Hills.
Take the Island Hopping Tour of Balicasag, Pamilacan, and the Virgin Islands.
Visit the Tarsier Sanctuary.
Discover the natural cave pools with crystal clear water at Anda Beach.
Visit the lush coastlines and beautiful beaches of Panglao Island, such as Alona Beach, Dumaluan Beach, Bagobo Beach, and Momo Beach.
Visit the Bohol Bee Farm
Swim with sea turtles, school of jacks, barracudas, and more on Balicasag Island
Do a Church Tour: Baclayon Church, Loboc Church, Dauis Church, Panglao Church, and Cathedral de San Jose.
Visit the Abatan River to observe fireflies.
Enjoy the Loboc River Cruise's plentiful buffet feast while having fun and being mesmerized by a singing local folk band.
Dive into Bohol's hidden gem — the Hinagdanan Cave Pool.
Experience a variety of exciting activities at Danao Adventure Park.
Tagaytay
Because of its beautiful scenery, Tagaytay is one of the top summer destinations and a quick weekend getaway in the south. Given its high altitude, it has a view of Taal Lake and Taal Volcano, as well as a cold climate. As a result, both the volcano and the lake can be seen from a variety of vantage points.
Activities to do in Tagaytay
View the stunning Taal Volcano and Lake.
Visit the People's Park, also known as the Palace in the Sky.
Spend quality time with your family at Sky Ranch Tagaytay.
At Mahogany Market, indulge in the well-known Tagaytay Bulalo.
Adore contemporary art at Museo Orlina
Visit the Guinness Book of Work Record title holder for the largest collection of jigsaw puzzles, the Puzzle Mansion Museum
Relax and unwind at Nature Wellness Village
Puerto Princesa, Palawan
Puerto Princesa is a coastal city on the Philippine island of Palawan. Known for its natural beauty and best beaches, Puerto Princesa is the best tourist destination in the country.
Puerto Princesa serves as a starting point for boat tours of the biodiverse Puerto Princesa Subterranean River National Park's massive limestone caves and underground river. Dive sites abound in Puerto Princesa Bay, which is home to long-nosed dolphins, sea turtles, and rays.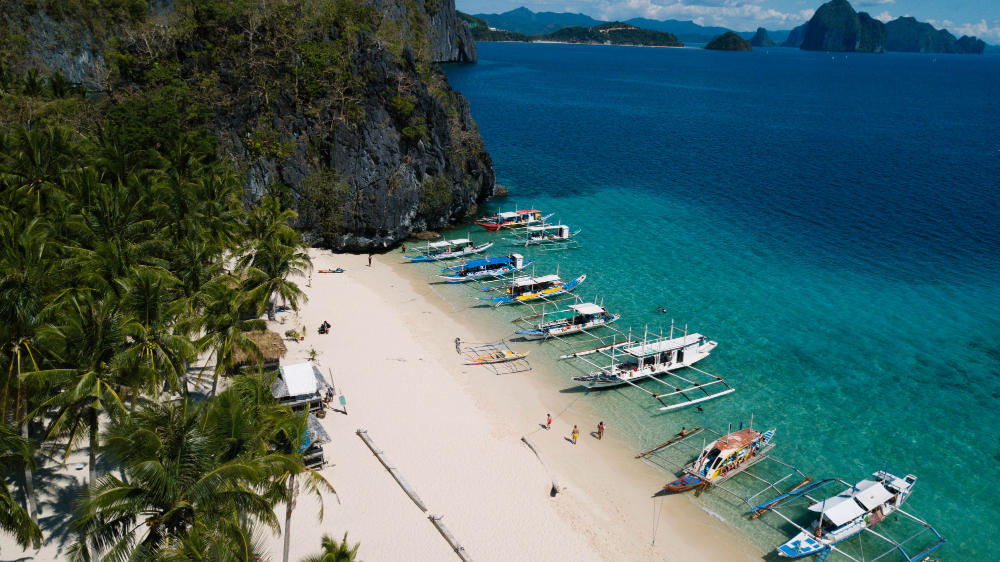 Activities to do in Puerto Princesa, Palawan
Visit the Puerto Princesa Subterranean River National Park in Sabang, a UNESCO World Heritage Site and one of the New7Wonders of Nature. The Puerto Princesa Underground River, a sprawling cave system, is the province's main tourist attraction.
Look for fireflies in the Iwahig and Irawan rivers.
Visit Palaweo Brewery, the Philippines' first female-owned and operated craft brewery.
Enjoy Island hopping in Honda Bay
Sit on top of the hill and enjoy various baked goods in Baker's Hill
Enjoy white sand beaches and island hopping at Nagtabon Beach, Sabang Beach, and Talaudyong
Visit the Crocodile Farm
Samal Island, Davao del Norte
Another summer destination must-visit is Samal Island. It is only 2 kilometers from Davao City by ferry and is a popular tourist destination for visitors to Mindanao's capital city. It has pristine beaches and incredible snorkeling and diving sites, as well as luxury and budget resorts for the ultimate tropical getaway.
Activities to do in Samal Island, Davao del Norte
Pay a visit to the Monfort Bat Cave.
Beat the summer heat in Haguimit Falls.
Take a natural cave exploration.
Camping at Kaputian Beach
Spend a day at the renowned Pearl Farm Beach Resort.
Visit and appreciate the golden beaches of Talicud Island, which is nearby.
Mactan Island, Cebu
Mactan, which is located next to the main island of Cebu Province, has quickly become one of the country's most popular tourist destinations.
Mactan Island is a hot spot of world-class resorts, breathtaking diving sites, pristine beaches, and islets that are home to luxury resorts in the Philippines and unique Filipino delicious food.
Activities to do in Mactan Island, Cebu
Explore the Olango Group of Islands off the coast of Mactan.
Fascinate yourself with the spectacular dense coral reefs and protected marine sanctuaries off the coast of Mactan Island.
Join free diving experts to see amazing marine life and sea creatures such as whale sharks, sea turtles, schools of colorful reefs and fish, and even Manta rays.
Explore Nalusuan Island, which is home to an incredible marine sanctuary and a picturesque island resort.
Whale watching tour.
Enjoy fresh seafood in Lantaw Native Restaurant
Experience parasailing, banana boat rides, water skiing, jet skiing, flyfish rides at NTJ Water Sports
Whale watching adventure
Mountain Province
The Cordillera or Mountain Province is one of the most popular summer destinations in the Philippines for good reason — the cool weather, scenic views, dense forests, traditional culture, and natural wonders such as centuries-old rice terraces that are truly unique.
Mountain Province is composed of 83 percent mountains and 17 percent hills and levels. There are numerous rivers, waterfalls, mountains, and caves in the province making it one of the best summer destinations for nature lovers.
Activities to do in Mountain Province
Visit a range of artifacts crafted by Igorots in the Bontoc Museum
Witness the century-old tribal custom of hanging coffins on limestone cliffs
Enjoy the adrenaline of spelunking Sumaguing Cave exploration.
Camiguin Island
Another tropical paradise and best tourist attraction in the Philippine Archipelago is Camiguin Island. It is a pear-shaped volcanic island off the northern tip of Mindanao. It is located about 90 kilometers north of Cagayan de Oro. The north is bounded by the Bohol Sea, the west by Macajalar Bay, the southeast by Gingoog Bay, and the east by Butuan Bay.
Camiguin is home to seven volcanoes, which continue to reshape the island's unique landscape.
The Mount Hibok-Hibok Protected Landscape interior forest reserves have been designated as an ASEAN Heritage Park. But for beachgoers, it's Camiguin's water-based attractions that set it apart.
This beautiful island also hides a plethora of waterfalls, natural springs, unspoiled white sand beaches, and diving spots for the more adventurous traveler. Camiguin is home to the enigmatic Sunken Cemetery, which continues to captivate visitors from all over the world.
Activities to do on Camiguin Island
Visit the Sunken Cemetery, a submerged graveyard marked by a massive cross.
Enjoy the beautiful sandbar on White Island.
Discover Mantigue Island Nature Park, a protected marine sanctuary with 4 hectares of evergreen forest bordered by white sandy beaches that are ideal for swimming and snorkeling.
Swim in the Ardent Hibok-Hibok Hot Spring.
Boracay Island
The list of best summer destinations in the Philippines is not complete without Boracay. Boracay is known for its beautiful beaches that have crystal blue waters, powdery white sand, abundant flora and fauna, and diverse marine life.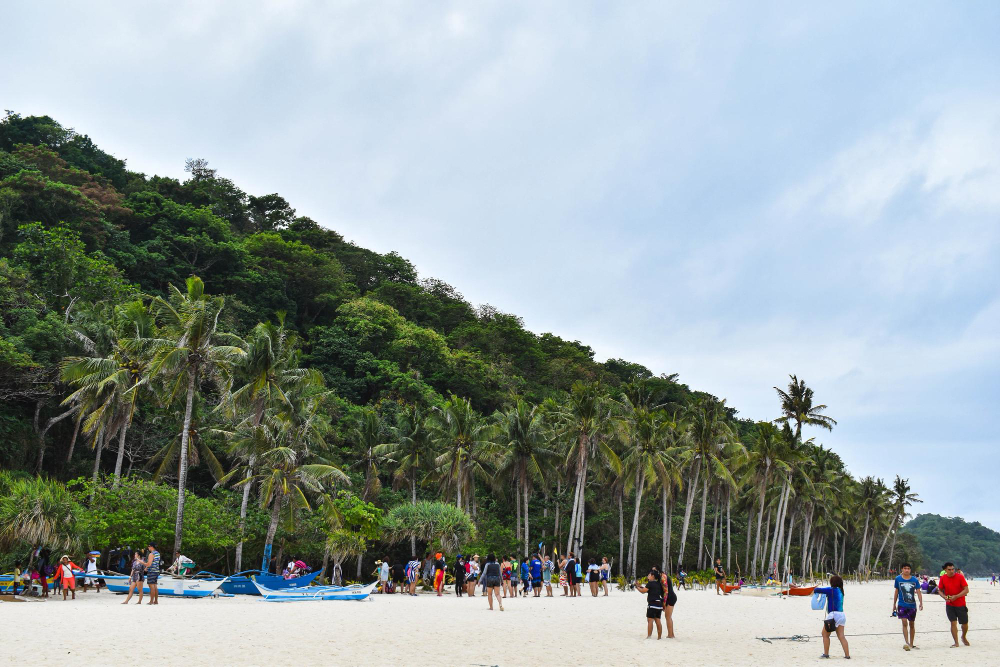 Activities to do on Boracay Island's white-sand beaches
See Boracay from up High with Parasailing.
Ariel's Point's Cliff Diving.
Glass Bottom Boat Tour of Boracay's Beaches & Islands.
Take a Paraw on a Sailing Adventure.
Take an Adventure Tour on the Mainland.
Explore the Underwater World with Scuba Diving or Helmet Diving.
Get a Massage by the shore.
Enjoy a vibrant nightlife
Appreciate the beauty of Boracay from Mount Luho
Visit Willy's Rock
Be mesmerized by Boracay's sunset at Puka Beach.
Whether you want to relax on the beach, go on an adventure, or party and socialize, the best summer destinations in the Philippines have activities to suit your mood and style.