June 6, 2022
Benefits of Living Close to Central Business Districts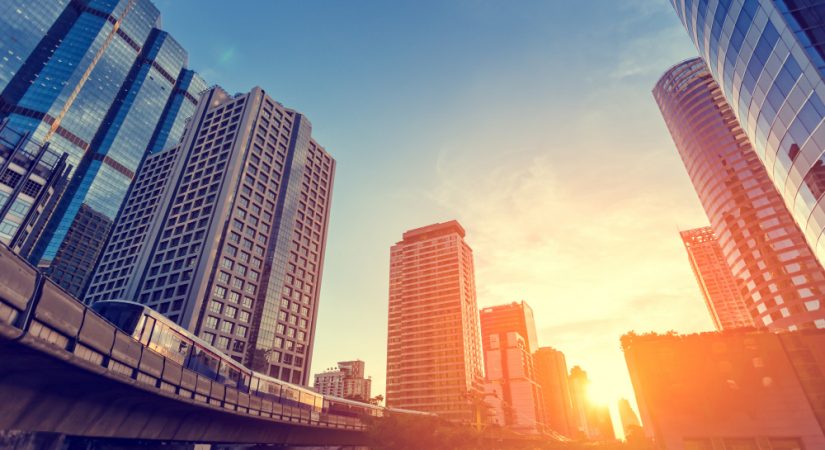 Metro Manila, the capital city of the Philippines has shown rapid urban development that paved the way for companies to flourish in the National Capital Region. While the Makati Central Business District remains the most well-known in the country, Ortigas Center within both Mandaluyong and Pasig, Bonifacio Global City in Taguig, and the Quezon City Triangle Park have all soon followed in accommodating venture capitalists and entrepreneurs as well as employees and jobseeker.
These central business districts, however, aren't always the finest alternative for traditional homebuyers. These zones can have traffic jams, as well as be congested or polluted. There's also the concern of higher living costs. However, there are major benefits to living in business districts. Here are a couple of examples:
Almost everything you require is within reach.
Either you want a condominium unit or a house and lot in Metro Manila from any of the capital's business districts, you would have had no trouble getting to and from other parts of the metro. Business districts are frequently located near major roads and lined with mass transit such as the MRT or LRT, jeepneys, buses, and taxicabs. The government has also started implementing a P2P transit system, with all stops located in malls within business districts such as TriNoma, Greenbelt, South Park Mall, Alabang Town Center, and SM Megamall. Finally, friends or family members visiting can book an GrabCar or GrabTaxi and will have no trouble finding your destination on the map view.
Foreign embassies, government institutions, offices and satellite branches are frequently found in a business district. This indicates that having to register for licenses or dealing with legal documentation is simple.
Apart from businesses and government offices, business districts are also known for having high-quality medical facilities. The Fort's St. Luke's Medical Center is regarded as one of the nation's best. Meanwhile, the Makati Medical Center and The Medical City are situated in Makati and Ortigas, respectively.
Corporate headquarters of local and international banks can also be found in the financial district of most important business districts such as Makati, Bonifacio Global City Center Taguig and Ortigas Center.
Business districts also have a multitude of entertainment and leisure establishments initially developed at creating a work-life balance. Trendsetting bars and nightclubs can be found in these sections of the city' corners. Meanwhile, households can go for a stroll in the park or go shopping at the malls. For the artsy millennials, there are also museums and cafes available.
Large markets, bustling shopping malls with a plethora of retail options can be found in the heart of every business district. Glorietta and Greenbelt malls, for example, are located in Makati, in addition to SM Makati and The Landmark. Century Mall in Century City and Power Plant Mall in Rockwell Center are also in Makati. SM Megamall , Robinsons Galleria, The Podium, and Shangri-La Plaza are all located in Ortigas Center.
Cultural center featuring our historic core are also located in this business districts, an example of such as Ayala Museum and Yuchengco Museum in Makati CBD.
The number of food and dining options near business districts is practically limitless. Each food culture will be displayed, including Filipino, Japanese, Italian, American, and even modern variants. There are also a plethora of affordable ones, with both international and domestic chains a regular feature in Metro Manila's shopping malls.
Endless job opportunities in central business district.
Living near commercial districts means being close to a plethora of job opportunities. Businesses thrive in these locations, and the employment statistics is frequently greater than in other parts of Metro Manila. You'll undoubtedly find one that matches your qualifications in these areas. If you choose to live in a condo in, say, Makati or Bonifacio Global City, you will have much less commuting time, stress all through peak times and a more comfortable urban life. Living near these business districts can lessen your travelling time and save you extra income.
Ideal neighborhood for expatriates.
When viewed from the city of Makati, the majority of the condos in this area are surrounded by businesses, buildings, retail outlets, and high-end leisure and entertainment facilities. While traffic can be an issue, busy hours, living in this neighborhood is still ideal, particularly for expatriates wanting to work in the Makati CBD. The most desirable real estate developments are concentrated in the upscale residential areas of well-known Villages. However, due to its status as the country's financial capital and the growing market for housing, renting or purchasing a condo in this city can be quite pricey. However, for those searching for ease and convenience, this may not be as essential.
Taguig's business district, on the other hand, is younger than Makati and Ortigas. Nonetheless, it is a popular destination for expatriates drawn towards its startups and established businesses. Fort Bonifacio Global City is the name of its central business district (BGC). It was built on a former military reservation and is regarded as a piece of artwork in urban planning, with broad, expansive parks scattered throughout. It is also less crowded than its equivalents, and expatriates with children can choose from a variety of international schools, including the British School Manila, Treston International College, the International School Manila, and Everest Academy Manila to name a few.
Finally, for the past two or three decades, Pasig City has been regarded as one of the country's financial centers. The Asian Development Bank and the Philippine Stock Exchange are located in Ortigas Center, the city's financial district along with regional headquarters of different banks. This district is surrounded by three major shopping malls: SM Mega Mall, Shangri-La Plaza, and Robinson's Galleria. However, compared to Makati and Taguig, the district's narrow streets and layout make it difficult to get around.
ALSO READ: Best Locations For Real Estate Investment Philippines 2022
Access to prestigious schools and university.
In addition to government buildings, commercial establishments, and financial districts, prestigious schools and universities were already located in central business districts. Far Eastern University, Centro Escolar University, MAPUA, Ateneo De Manila University, and De La Salle University are among the universities in Makati City, as are graduate schools such as Asian Institute of Management and Ateneo Graduate School of Business. In Taguig's central business district, you'll find University of the Philippines Professional Schools, Enderun Colleges, and international schools such as British School Manila, Treston International College, the International School Manila, and Everest Academy Manila .
Living in residential areas within or near universities, colleges, and graduate schools allows for easy access to education without the worry of long travel times, which is something that many students wish to avoid.
Relax and unwind in green or open spaces.
Green spaces are something that people who live in the central business district value. Green spaces are places where you can take a break and nourish your eyes with a natural green environment, and many of them are also adorned with art installations.
There are 15 or more green spaces in Fort Bonifacio Taguig where you can relax, unwind, and enjoy nature with your family. Some of which are Terra 28th, traditional outdoor games, such as piko, are played in various areas throughout this park, Track 30th, built more for joggers as it has a track that goes around the whole park, Burgos Circle Park, surrounded by residential buildings, it is also a popular dog par, De Jesus Oval, partially closed at weekends for community activities like dog training, bicycle riding for young kids, and yard sales and many more.
Residents living in Makati can enjoy green spaces in Greenbelt Park, Washington Sycip Park, the famous Ayala Triangle park and Makati Park and Garden. One of the best aspects of living in a condominium in this area is the pristine view of the Makati skyline at night.