March 7, 2023
Be Home Free: Travel Tips to Keep Your Home Safe While Away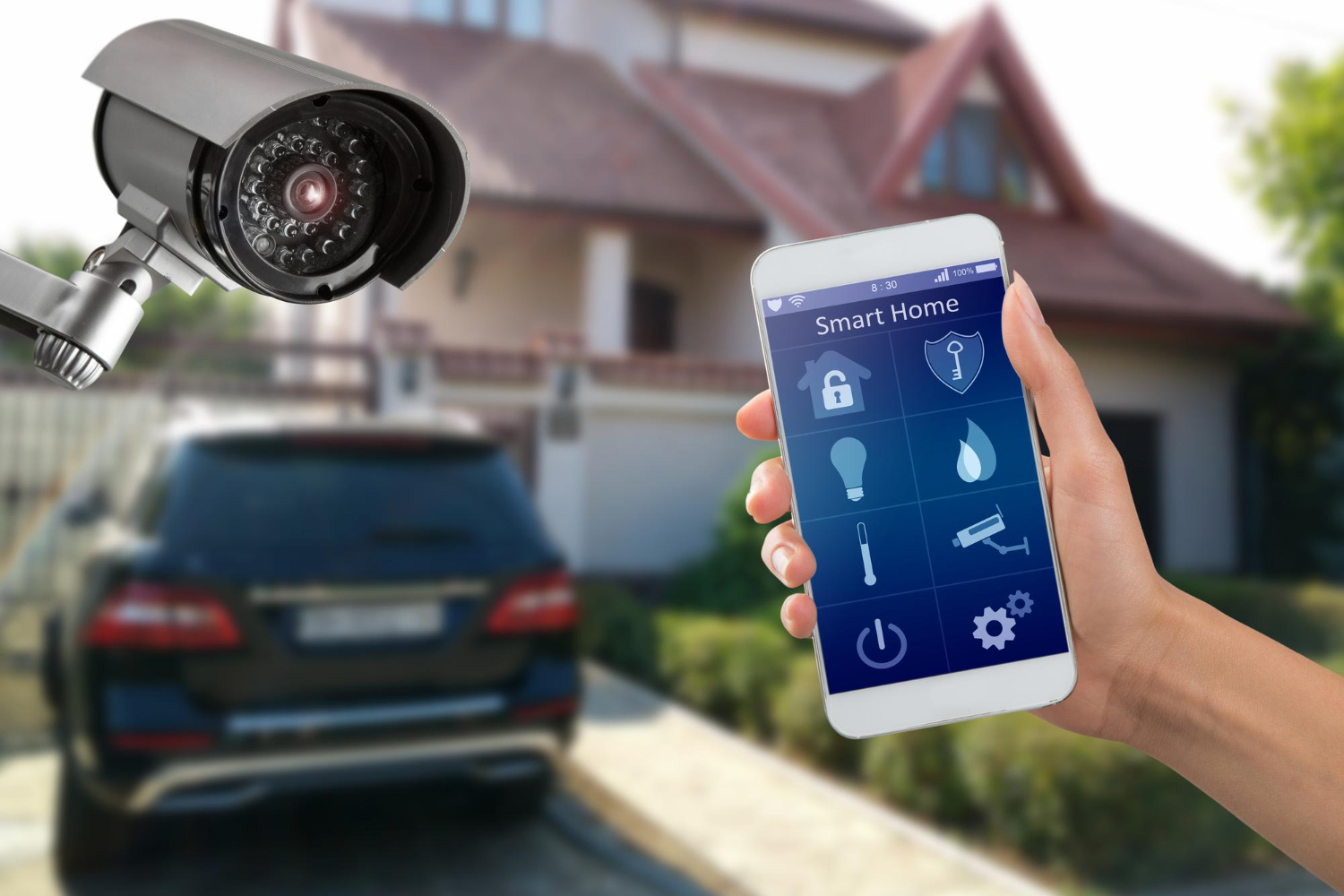 Homeowners love to travel, but they often worry about coming home to a disaster. They wonder if their home is safe while they're away and if their pets are okay. Thankfully, there are several things homeowners can do to prepare for travel and keep their homes safe.
Why a Pre-Travel Checklist is Important
When you are away from your home and family, it is important to take extra measures to keep your home safe. Your loved ones will be protected from harm, and you can rest assured that all of your valuables are secure, as well as the structure itself.
Taking these precautions will help ensure that no one has access to your property while you're away. The more time passes without a break-in or vandalism occurring, the less likely it is for something bad to happen at all during this period of time. So don't wait until something has happened before taking action—keep your house safe with these tips for protecting yourself against intruders.
How to Keep your home safe while on Travel
Ask a Trusted Person to Check
Ask a friend to check on your home while you're gone. If you're not going to be at home for a long time, ask a friend, a neighbor, or a family member to regularly check on your home and report back to you. You can assign them specific things to look for, like odd sounds, or changes in the neighborhood.
If you're worried about whether they'll take this responsibility seriously, give them the following instructions:
When should they check?
Where should they look? For example, are there any windows that are ajar, or doors unlocked?
What should they do if something looks off? For example, if there's evidence of an intruder such as broken glass or footprints on your living room floor.
Don't advertise your vacation on social media.
While you may be getting excited to share the fun of your upcoming getaway with your friends and family, don't post too much information about it. You don't want to give thieves any opportunity to plan their burglary or other crime in advance, so keep details of where you're going and when you'll return as vague as possible.
The same goes for photos—don't post any that show inside your home or add unnecessary location details to them.
For smart homes, set up automatic sensor notifications.
If you have a smart home, set up automatic sensor notifications for different areas of your home. For example, you can set up alerts for when the doors or windows are open, when the temperature is too high or low, and even if lights turn on and off at odd hours. This way, if there's an intruder in your house while you're away (or a burglar has broken in), you'll get an alert sent straight to your phone. Some alarm systems can even trigger an alert to the local police department.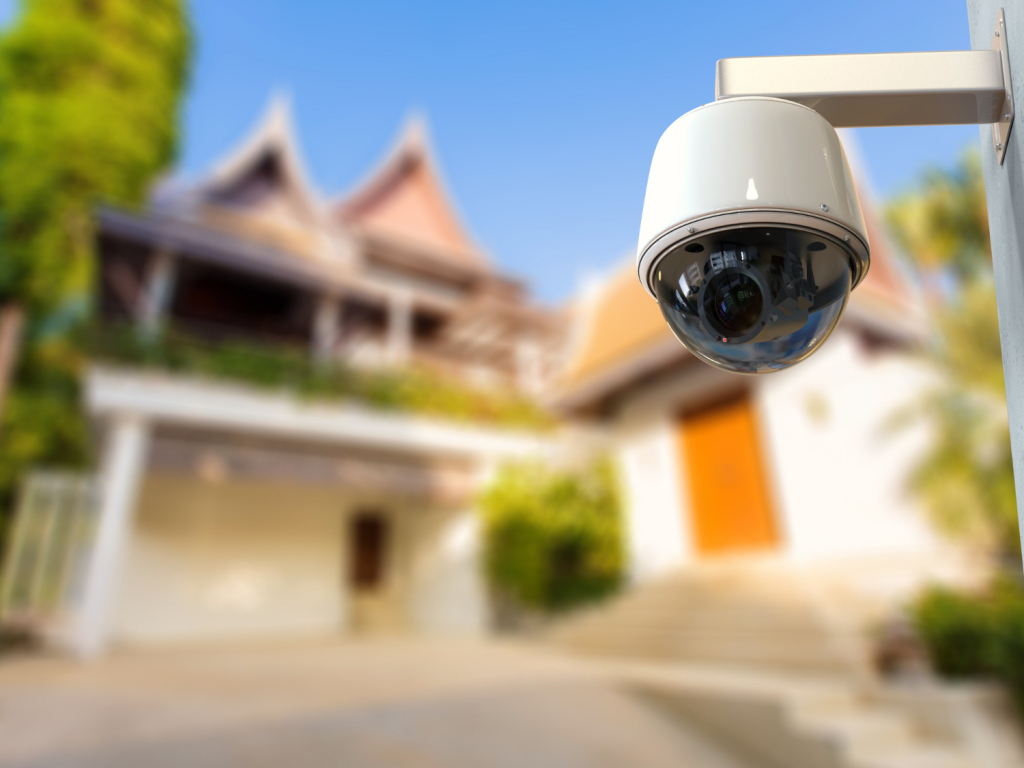 Check your Security System
If you have a security system, make sure it is fully operational before you leave. Use video surveillance cameras if possible.
There's no better way to keep your home safe than by having a security and alarm system installed. If you already have one in place, make sure that it is fully operational before you leave on vacation. A full system will include several parts: an alarm, video surveillance or security cameras, and sensors that alert the police and/or other emergency personnel if something goes wrong.
Check the status of your security system before leaving
Make sure that it is armed and working properly so that no one can enter or leave your home without detection (even if someone has a house key). If possible, use a security camera outside each door of the house (front door, back door) so that you can see what's happening outside when you're away from home.
If possible, get additional protection from theft by installing alarms with glass break sensors on windows or patio doors. There would be burglars with tools to break glasses. This will help deter burglars and criminals from looking for easy targets while they're not around.
Consider using a home security app that can arm and disarm your system from anywhere.
If you have a home security company system, consider using a home security app that can arm and disarm your system from anywhere. Smartphone apps are best, but there are also home security systems that work with Alexa or Google Assistant.
Automatically arm your system when you leave and disarm it when you return—this will keep anyone from breaking into your house when they think no one is there. If this is not possible for some reason, at least make sure that your front door and first-floor windows are locked when you leave so no one can walk right in while the house is unoccupied.
Make sure when the system is armed that all the doors and windows are closed and locked.
Before you leave on your trip, make sure all the doors and windows are closed and locked. If you have a smart home or security system, make sure it is fully operational before you leave. Many systems offer a virtual keypad that allows users to arm their homes remotely or create schedules for specific times of day when the system will be automatically turned off or on.
However, even with these advanced features, many homeowners opt for a traditional keypad system so they can physically enter their house at night without having to rely on an app or remote-control device like an Apple Watch.
Lock any exterior doors and interior doors
When leaving the house, lock any interior doors that will be difficult for intruders to reach by simply going in through the front door. For example, many house burglaries occur because someone just walks into a garage without even trying to open it and steals whatever is inside. This is called "garage hopping" and can happen if you have an unlocked garage door. Make sure all your doors are locked before leaving home!
If you live in a neighborhood with lots of crime, your home may be more likely to suffer from break-ins than someone who lives in a very safe area. To ensure that all of your belongings remain secure while you are away, take some simple precautions: don't leave anything valuable in plain view; don't leave keys under doormats or in mailboxes; don't leave the garage door unlocked, and make sure windows are locked so no one can enter through them easily.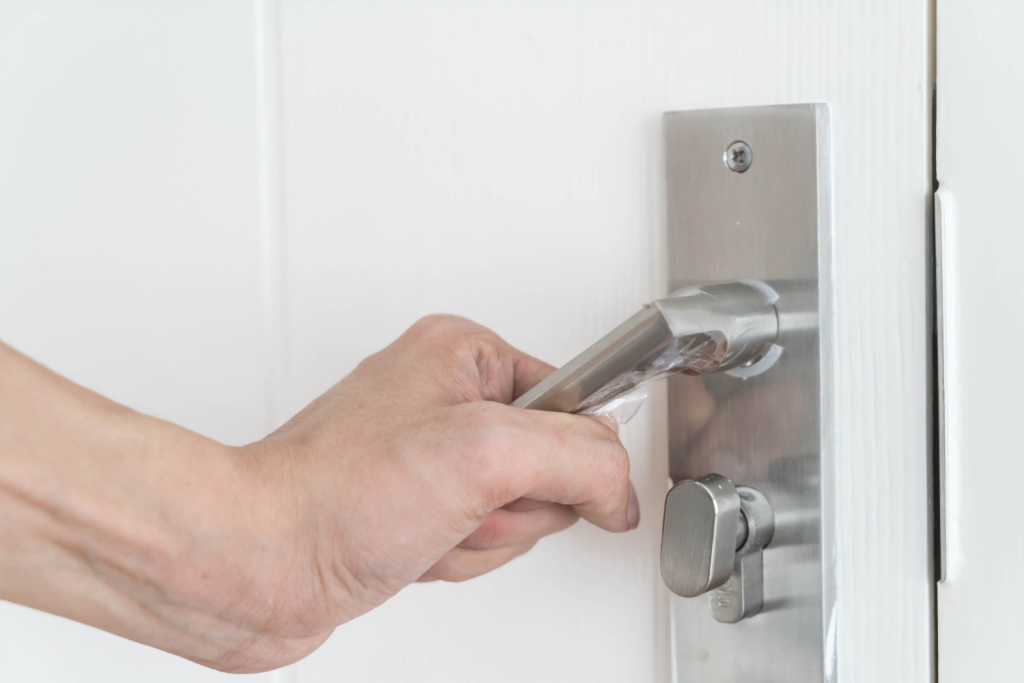 Keep track of your home while away with these home security tips.
There are a number of ways to make sure your home is secure while you're traveling. Using features like timers, smart sensors, and video surveillance systems makes it easy to keep track of what's going on at home while away on vacation.
If you are going on vacation, it is important to remember that your home is more vulnerable than usual. You should take steps to ensure that your home is secure while you're gone. While there are many ways to do this, our list covers some of the most common ways that people protect their homes while they're away on vacation or business trips.