June 6, 2022
9 Best Smart Home Devices in 2022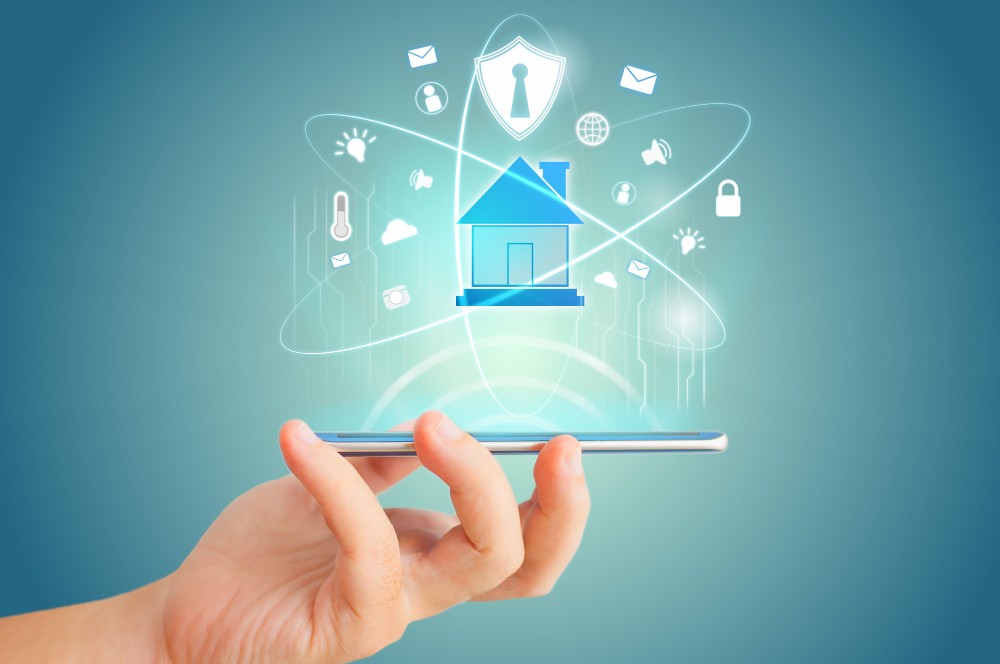 As technology advances, smart home devices are making their way into every household. The best smart home devices can help to automate, secure, and clean the home and are designed to make our lives easier. In some cases, these related products can even help you save money. The best smart home devices are designed for complete conveniences, such as devices that can turn on your lights from your smartphone, stream music to a speaker via Alexa (or Google Assistant or Siri), remotely lock your doors, or vacuum your floors without you lifting a finger.
Choosing the right devices can be difficult. You might only need one device to solve a specific problem, such as a smart plug to set a lamp to turn on and off on a schedule or use a smart device that is connected to other smart home devices. You might be considering how to expand on what you already have, such as an Alexa and Google Assistant-powered smart speaker, or Siri and Apple's HomeKit smart home service. Voice commands or assistants can be a great place to start when creating a do-it-yourself smart home. They provide a simple way for family members or roommates to interact with various devices without having to manage basic access within each app. In this article, we've compiled a list of the best smart devices that can be used with multiple voice assistants.
Smart Speakers
A smart speaker is a speaker that can be controlled with your voice through the use of a "virtual or voice assistant." It will answer your questions, perform various automated tasks, and control third-party devices or other smart devices that are compatible. This can include telling you the weather, turning on the lights, playing music, and integrating with color-changing lights, smart locks, thermostats, security systems, televisions, and even the coffee maker!
Smart speakers are available in a variety of brands, sizes, and colors. Some smart speakers are larger and have incredible sound quality while other smart speakers will even include a color display.
Gone are the days when you had to cross the room to turn off the lights or adjust the thermostat. Simply speak your request to your virtual assistant through a smart speaker, and your wish becomes their command.
Smart Lock
A smart lock is a new and developing technology. It is a Wi-Fi or Bluetooth-enabled smart home device that allows users to leave their house keys at home and lock and unlock doors with the tap of a finger or a simple voice command. Smart locks even allow for remote access, allowing you to unlock a door to let a visitor in while you're at work.
Smart locks are one of the smart home gadgets that have created a new home security experience by providing customization features and functionality that allow you to control what happens to your home. They far exceed the capabilities of standard locks.
Many are equipped with both Bluetooth and Wi-Fi connectivity, enhancing the ability to use remote features. If a smart lock only had Bluetooth connectivity, you'd have connection issues.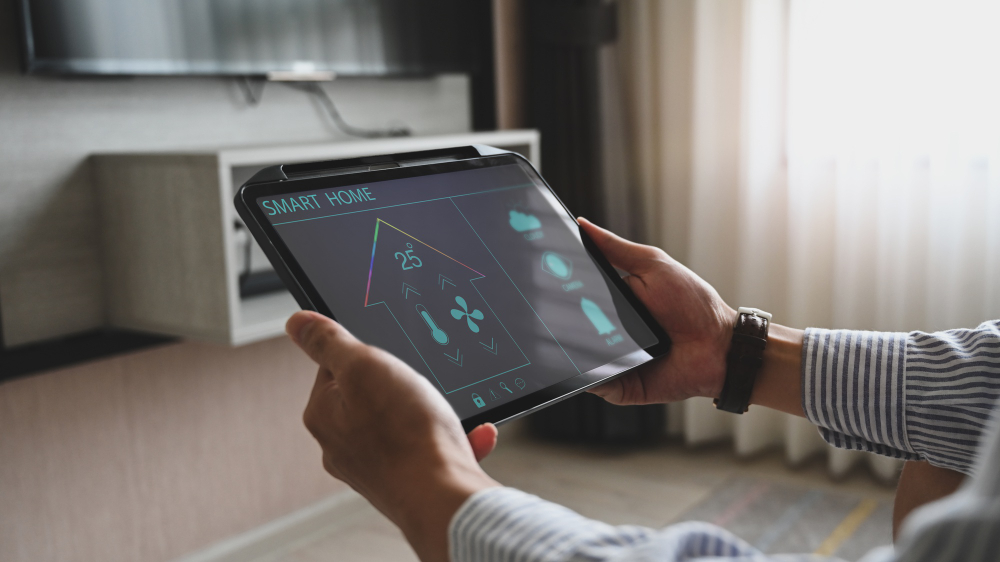 Smart Lights
Smart lighting is a cutting-edge method of lighting your home. Smart light bulbs are similar to regular incandescent light bulbs in appearance, but they contain software that connects to an app, smart home assistant, or other smart accessories to automate or control your lights remotely, eliminating the need for traditional wall switches. The bulb's built-in wireless technology sends messages between your device, the hub, and the bulb, resulting in the bulb turning on or off, changing colors, dimming, or brightening. A smart light bulbs installation is simple because it does not require any heavy-duty installation such as drilling or rewiring. All you have to do is plug in the bulb, screw in the smart bulb, download a mobile app, and connect the bulb and the app.
Smart Home Security
The best smart home security systems operate smoothly over home Wi-Fi, support voice commands, and provide extensive remote control via your smartphone. Even when you're not at home, these systems allow you to receive security alerts, view the home security camera footage, lock and unlock doors, adjust lights, and control other aspects of home security. They can also notify you if a smoke alarm or other environmental sensor has been activated.
Smart Doorbells
A smart doorbell is an internet-connected doorbell that replaces traditional doorbells. It can "ring" a smartphone or other device in your home, and it can connect to a smart home automation system to display real-time video from your front door. It's worth noting that "smart doorbell" is nearly synonymous with "video doorbell" because most include video cameras. Doorbells, of course, alert you to the arrival of a visitor. Smart doorbells go beyond that basic function by adding new convenience and safety features to your front door.
Smart Door Opener
One smart home system must have is a smart garage door opener is simply a device that works in conjunction with your garage door's mechanisms. It is a control system that enables users to open and close doors using a Wi-Fi-enabled device such as a smartphone, tablet, or computer. A smart garage door opener allows you to monitor the status of your garage door from virtually anywhere and, if necessary, open or close it. This not only provides you with peace of mind but also increases the safety and security of your home.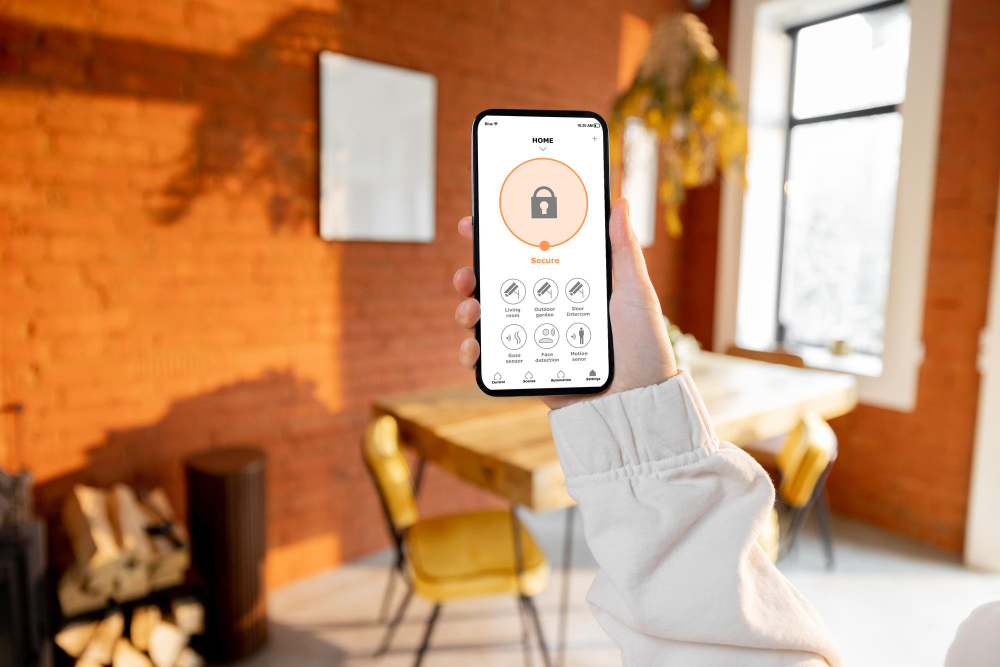 Smart Thermostat
A smart thermostat, also known as a connected or communicating thermostat, enables you to program and automate temperature settings based on daily schedules, weather conditions, and heating and cooling requirements. These advanced smart features are available on some Wi-Fi thermostats, but not all.
Smart Plugs
Smart plugs are among the most cost-effective and simple-to-use smart home systems devices. They enable you to transform almost any wired appliance in your home with an on/off switch into an automated one that can be controlled by a simple tap on your phone or voice command.
Smart Smoke Detector
Another smart home tech must-have is a smart smoke detector. The majority of smart smoke detectors are hybrid devices that detect smoke, heat, and carbon monoxide, a deadly, odorless gas produced by combustion. Smart smoke alarms can also send you notifications via a smartphone app because they connect to your home internet.