June 6, 2022
4 Things to Consider When Buying a Home as a Seafarer: Philippines
Filipino seafarers are modern-day heroes in the Philippines. Like other overseas Filipino workers, Filipino seamen forego time with their families to work abroad to meet their financial obligations. A large percentage of seafarers' dream is to provide their families with a house and lot or property that they can call their own; a real estate for investment, or a place to rest and retire.
Unfortunately, some seafarers are having difficulty handling and obtaining their dream home because they need to provide some prerequisites, look at issues that may influence the property they want to get, or go through matters of law, particularly if they are or will be staying abroad for an extended period, and a representative will process the acquisition of the property on their behalf.
This article will provide a guide on what to consider and how to buy a property in the Philippines that is tailored to Seafarers.
Things Filipino Seamen Should Consider When Buying a House and Lot
The decision to buy property is one that should not be made without considering all the available options. There are many factors involved in determining what will work best for you, but here's some things worthy considerations.
Find a location that will adhere to you and your family's needs.
One of the most difficult aspects to consider when purchasing real estate or a house and lot is its location. For seafarers, the location of the property they intend to acquire may be determined by their purpose. This can be a home for their family, an investment, or retirement.
A good place to build a house and invest is near their family's workplace and has easy access to the hospital, schools, market, malls, and police station. This type of area is known as a region on the rise, or it is located near commercial areas, business districts, and tourist attractions.
The price of properties in growing areas may be high, but it can save money on transportation in the long run. It is also convenient to live in such areas because it is close to their family's daily needs.
Properties in this area are also good investments because they can be held and sold in the long run, or they can be rented or leased.
Properties in growing areas appreciate faster than properties outside of business districts and commercial centers.
On the other hand, properties in suburban areas or provinces near Metro Manila, such as Antipolo, Cavite, and Laguna, are ideal for retirement. Living in those provinces is like taking a vacation because it allows you to live in a natural setting while still being close to the city.
Make sure you are dealing with a reputable developer.
Another factor to consider is the developer's or home builder's reputation. Nowadays, fraudulent activities in the real estate industry occur, and Seafarers and their families are common victims of these schemes. Transacting with a reputable developer can make sure that your hard-earned money will turn to your dream house and reduce the likelihood of encountering scams and fraud.
A credible land developer keeps their reputation, executes on time, and delivers on their promises. They guarantee the quality of the house, its surroundings, and the community they build, down to the materials used and the design aesthetics. They also provide homeowners with a luxurious lifestyle by constructing amenities such as 24/7 security, clubhouses, internal access roads, fitness centers, and playgrounds.
Check if you are financially ready.
When looking for a house and lot for sale, the budget is very important. It determines the type of house and lot you can afford and pay for. When reviewing your budget, keep the following points in mind:
Reservation and down payment for the house and lot
Mortgage payments are made monthly.
Real estate tax
Fees for membership or Home Owner's Association Fees
Property protection insurance
Research the best financial option that you can avail yourself of.
If you are a Seamen looking to mortgage a property in the Philippines, you have three options: Bank Financing, Pag-IBIG Housing Loan, and SSS Housing Loan. The three may appear to be the same, but they have different loan amounts, terms, and interest rates. In comparison to bank financing, Pag-IBIG and SSS Housing Loan have fewer restrictions and requirements for applicants.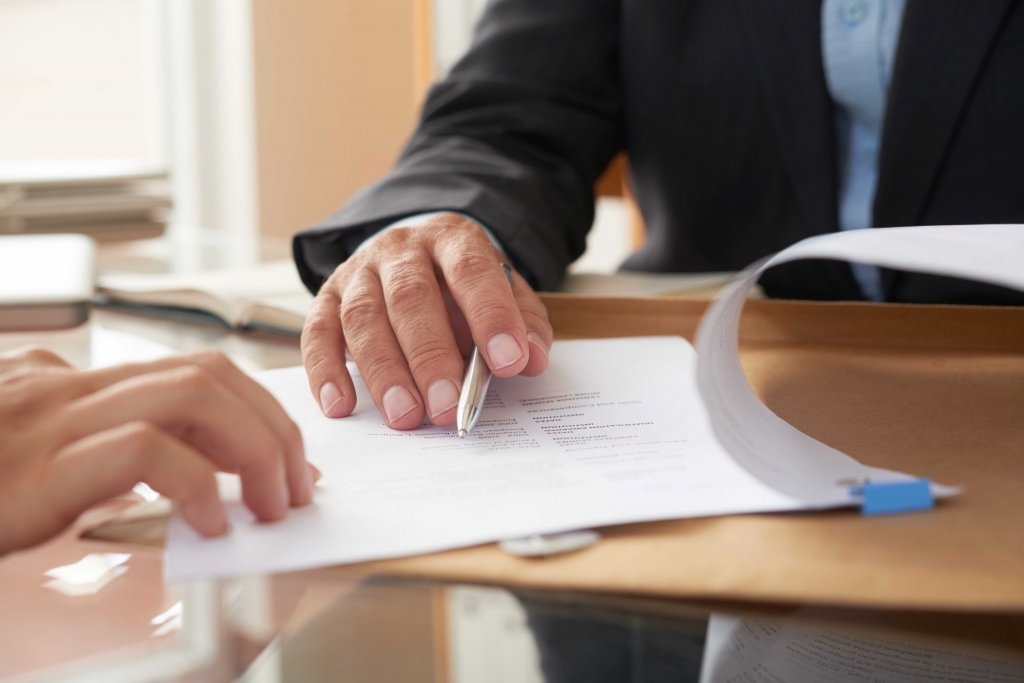 PAG-IBIG HOUSING LOAN TERMS
Filipino seafarers can apply for this loan and work hard to achieve their goals. A seafarer is allowed to borrow up to 6 million pesos. However, this may vary depending on the seafarer's needs and ability to pay.
The benefit of using this to mortgage a property is that under the affordable housing program, PAG-IBIG offers its members earning minimum wage a lower annual interest rate ranging from 3% to 4.5 %. Furthermore, because the loan tenure is fixed, loan repayment is simplified. PAG-IBIG members can also choose to make a lump sum payment, a full payment, or wait until their loan matures in 30 years. When it comes to loan approval, PAG-IBIG is also more lenient, even to first-time applicants, than commercial banks with stricter requirements. To ensure that you can get a mortgage loan, PAG-IBIG requires you to pay your contribution for at least 24 months. In contrast to a bank loan, no contribution is required. You also do not have to be a bank depositor. Furthermore, interest rates on bank loans may fall during the loan period due to competition among commercial banks, which typically drives down interest rates.
Here is a comprehensive list of everything a Filipino seaman may require to secure a PAG-IBIG housing loan:
Buyer's Information Sheet
Duly filled up & signed PAG-IBIG Housing Loan Form (3 Sets)
3 pcs 1×1 ID Picture
Verified Tax Identification Number (TIN)
Employee Statement of Accumulative Value (ESAV)
Birth Certificate. If Married – Marriage Contract
Foreign Marriage – Passport Copy of Spouse and 2 Valid IDs with 3 signatures
2 Valid IDs (Company/Passport/Gov. IDs). Photocopy 3 sets with 3 signatures (If Married, please include Spouse IDs; If OFW, Visa Copy / Resident Identity Card.
Photocopy of COEC and Overseas Employment Certificate (OEC) from POEA (OFW). If Original of COEC, Provide a Photocopy of Employment.
A contract from Employer (OFW).
Photocopy of Employment Contract (OEC) from POEA with E-ticket (SEAMAN)
Online Job- Proof of Income Receipt like converted to Philippine Peso like GCASH/ PayPal/ Bank Statement
Latest 2yrs Bank Statement with Bank Certificate (Online & Commission Basis)
2307 and Company Permits (Commission Basis)
SPA PAG-IBIG Forms Red Ribbon or Notarize SPA PAG-IBIG and Photocopy of Passport with proof of entry and exit in the Country (OFW)
Authorization Letter before Employment Verification
Latest 24 Months PAG-IBIG Contribution; Certificate of PAG-IBIG Contribution or Latest Contribution Receipt
Members Data Form (MDF)
Special power of attorney for loan purposes. This is intended for seafarers who have a representative or attorney in fact, to acquire their own house while staying abroad.
SSS HOUSING LOAN TERMS
A seafarer who meets the following criteria may be eligible for an SSS housing loan.
The member is a registered Overseas Filipino Worker.
Member is a voluntary OFW SSS member;
Member has made at least 36 months of contributions and 24 continuous contributions in the three years preceding application.
At the time of application, the member must be under 60 years old and insurable. Members who are 60 years of age or older at the time of application will have a maximum loan term of 5 years.
The member had never received an SSS housing loan before.
The member has not received his or her final SSS benefits.
Borrower and spouse are kept up to date on the repayment of their other SSS loan (s)
Seafarers who are interested in this type of housing loan application in owning or for construction of their perfect house should submit the following:
Original copy of the following:
Mortgagor's Application for Housing Loan with 1" x 1" ID pictures of Principal Applicant and Spouse
Certificate of Loan Eligibility (CLE) – (P100 Service Fee)
Certification from POEA/DOLE/OWWA/ SSS Foreign Representative Office or Philippine Embassy/Consular Office
Deed of Sale or Contract to Sell with the statement of latest balance for purchase of lot or house and lot
Appraisal Report from Home Guaranty Corporation accredited appraisal companies
Certificate of Acceptance and Occupancy duly signed by the borrower if the house is 100% complete at the time of loan filing
Duly notarized Special Power of Attorney (if filing is through a representative)
Original and Photocopy of the following:
Latest Contract of Employment and latest Employer's Certification duly authenticated by Phil. Consulate
Owner's copy of the TCT/OCT/CCT
A certified true copy of TCT/OCT/CCT issued by the Register of Deeds
Latest Property Tax Declaration and Realty Tax Receipt
The blueprints of the property, postdated checks covering twelve monthly installments, a Subdivision Plan or building plans, and an Affidavit of Undertaking to continue paying monthly SSS premium contributions for the duration of the housing loan are all documents that the SSS representative may request from the seafarer and his representative.
HOUSING LOAN THROUGH BANKS
Banks, on the other hand, typically require Seafarers to have the following qualifications:
One (1) photocopy of a valid ID that matches the application details. Passport, Driver's License, SSS, PRC, OWWA ID, OFW ID, Seaman's Book are all acceptable forms of identification.
If applicable, a marriage contract
Proof of Remittance for the previous three months or bank statements
If at sea, the most recent crew contract
Consularized Certificate of Employment with Income (COEI) or the most recent three (3) months' pay stubs
Lease Agreement
Title photocopy
The maximum loanable amount for the Pag-IBIG Housing loan is P6,000,000 or 80% of the total accumulated value (TAV). SSS's maximum loanable amount, on the other hand, is P2,000,000.00, or at least 70% but no more than 90% of the collateral's value. Bank financing differs. It could be the exact amount or 70-80% of the appraised value.
Finally, banks provide low-interest rates that are fixed for 1 to 5 years. The Pag-IBIG Housing Loan has fixed rates for up to 30 years, and SSS rates range from 8 to 11 percent, depending on the amount borrowed.