June 6, 2022
Tips for choosing the perfect Camella House Unit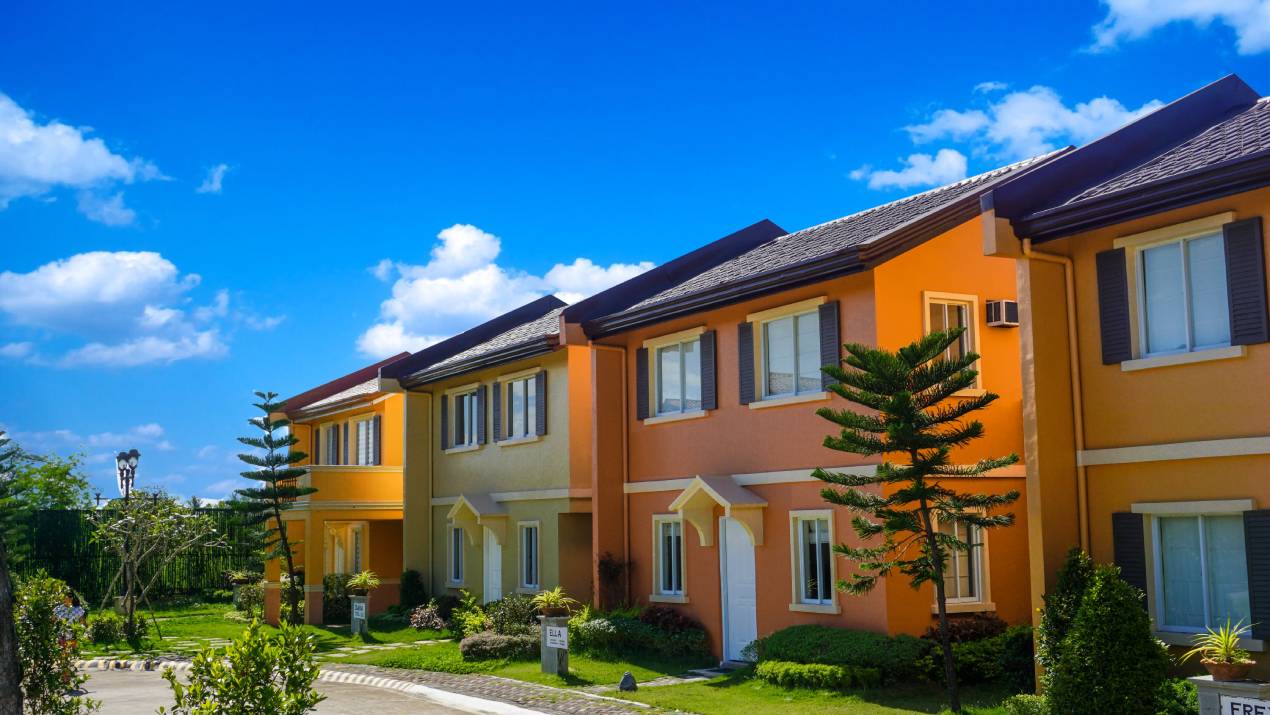 Congratulations on your search for your ideal Camella home! You've earned it. It's critical to approach this purchase with a fresh perspective. In the past, you may have looked for a home that met your requirements – perhaps it had enough bedrooms for the entire family or the commute to work was a breeze. This is unique. A perfect home unit is about fulfilling desires rather than meeting needs. Make a long wish list if you want to. Everyone's wish list is unique. In this article, we will provide you with advice on how to select the best Camella House Unit for you and your family.
Camella Homes
Camella has established itself as a Filipino housing brand with over 40 years of experience in the real estate industry. It all began in August 1977, with the establishment of a gravel and sand business by tycoon Manuel, better known as Manny B. Villar, who later expanded into house construction through Camella with the goal of providing affordable housing to Filipino families.
Camella is named after the Camellia flower, which is a beautiful evergreen shrub known for its enchanting petals. As a brand, Camella has evolved dramatically during its time in the real estate industry. From a single community, Camella now has townships in 47 provinces and 149 cities and municipalities throughout the country, housing approximately 500,000 families.
Camella has now established itself as the top-of-mind home and community brand with an aspirational value.
Things to consider when looking for a perfect home unit in Camella
Lot location and size
When it comes to purchasing a home, the lot is often an afterthought, but it should be at the top of buyers' minds. It is the one aspect of a property that cannot be changed. Before submitting an offer on a specific property, carefully consider the lot's location and size. Do you wish you had a big enough backyard for your kids to play in? Is there a view from the lot that you can see yourself enjoying for years to come?
Property Price Range
There is an often-quoted rule of thumb: You can afford a house that costs up to 2 1/2 times your annual gross income. If you are buying a home with someone else, you can also consider your co-annual purchaser's gross income to help you decide how expensive a home you can buy.
Before making a decision to buy a home, it is a good idea to request a sample computation, compare listings or check the mortgage calculator available on Camella's website. That way, you can see if the properties you're interested in for sale are within your price range.
Proximity to your daily needs
It is essential to consider the proximity of commercial and business areas, hospitals, places of worship, and schools when purchasing a property. Having these places close by will make it easier to meet your daily needs.
Camella's master-planned communities are built close to these locations. Camella Savannah Pavia Iloilo, for example, is only 15 minutes from Iloilo International Airport and 20 minutes from the largest shopping malls, and hospitals, as well as a stretch of restaurants, and entertainment centers. Camella Cagayan de Oro, located at airport road Lumbia Cagayan De Oro City Misamis Oriental, is close to business and commercial districts.
Community and surrounding area
Keep in mind that your property does not exist in a vacuum. It is a part of a larger community in which you will live on a daily basis. Keeping this in mind, it's critical that you find a neighborhood that meets your needs before making a purchase. Is the ideal getaway one that provides you with the peace or the energy of a bustling city center? Do you want to be able to walk to a coffee shop every morning, or do you want to avoid potentially noisy neighbors? Whatever your heart desires, don't be afraid to do your homework before beginning your search.
Amenities and Facilities
The primary benefit of having good public and private facilities is that they can raise the value and desirability of your home. The better the amenities that surround your home, the more desirable it should be, and the greater the potential for its value to increase over time. For example, Camella Longos Malolos City Bulacan has modern amenities like a swimming pool, a basketball court, a playground, a green circuit for your physical activities, and open areas like clubhouses, landscaped parks, scenic ponds, and gardens for family gatherings and quiet relaxation.
Carport and balcony
A carport and balcony are important features for some homeowners. A carport is a vehicle shelter that typically consists of a roof supported by columns or posts. Most are built attached to or beside a home so that a car can be entered and exited while being protected from the elements. While the primary benefit of a balcony is the additional space you will gain. There is not only more space to host or store items, but you can also enjoy the great outdoors at your leisure!
Home toilets and bath
Home toilet and bath matters for most homeowners. Some homeowners prefer to have a master bath, as they consider it a private space where you can prepare for the day, unwind after a long day at work, and unwind. It's a place to be alone, relax in the tub, take a warm soothing shower, and completely unwind. Others, on the other hand, believe that having a guest bathroom can make their home more accessible to people with disabilities, make it feel more organized, and even increase the value of their property.
Home bedroom interior
Specify the number of bedrooms you require and narrow your search to homes that fit your standards and your family's needs. Do you need two rooms or maybe three? Do you need a flex room as a home office, craft studio, or guest room?
Also, it is important to check if the home bedroom interior matches your style. Do you want it to have towering ceilings? Do you want it carpeted?
Model house
A model home is the best way to see if a housing unit is right for you. Simply put, a model home is a "sample home" that showcases a builder's creativity and craftsmanship. Models are created with the sole intention of demonstrating to potential home buyers how a builder's house will look, feel, flow, and function while utilizing the most up-to-date homebuilding techniques, products, and features.
Find your dream house and lot in Camella Properties by visiting All Properties.